St. Patrick's day is nearly upon us, and while in the States we load up on green beer and corned beef, there is so much tasty and comforting Irish food to explore!
Why not change up the menu this year and make some traditional Irish food for St. Patrick's Day! 
How Do You Celebrate St. Patrick's Day In Ireland?
In Ireland, March 17th is traditionally a feast day in honor of the country's patron saint, Saint Patrick.
The day was traditionally celebrated by going to church and wearing shamrocks. (Saint Patrick used the shamrock to teach the Irish about the Holy Trinity when he brought Christianity to Ireland.)
Often there would also be traditional Irish dancing and a parade to celebrate his feast.
It wasn't until the Irish immigrated to America that St. Patrick's Day started to become the huge festival celebration of Irish culture that it is today.
How Irish Is Corned Beef And Cabbage?
Without a doubt, there is one meal that we Americans think of as essential to St. Patrick's Day Irish fare: Corned Beef and Cabbage.
In Ireland, beef was expensive, and corned beef would have been a very pricey dish.
But, for the Irish immigrants, beef was cheap and affordable.
These thrifty Irish, longing for a taste of home, discovered that the corned beef in the Jewish delis of New York City had a similar flavor to the Irish bacon that they missed from home.
So, they adopted the corned beef as their own!
What Is Traditional Irish Food For Saint Patrick's Day?
So, while digging into a bowl of corned beef and cabbage really does hearken back to the origins of the Saint Patrick's Day celebration as we inherited it from Irish-American immigrants, if you're looking for a more traditional Irish food to serve on St. Patrick's day, here are a few options!
Let's take a deeper look!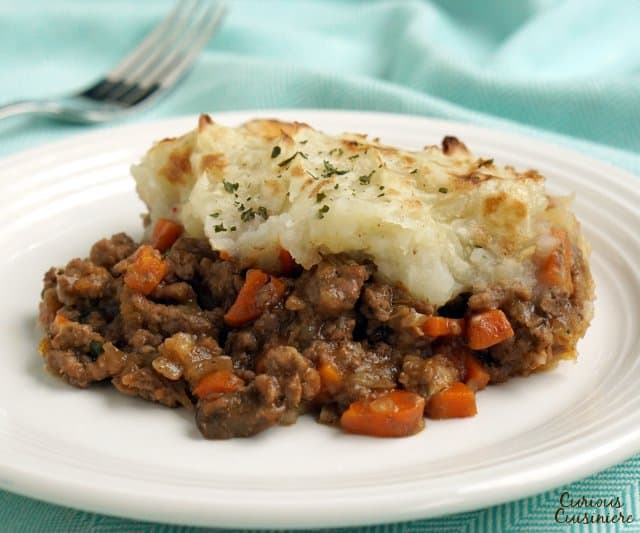 Cottage Pie
Cottage pie, often called shepherd's pie in the States, is ultimate Irish comfort food, full of warming meat and potatoes.
It's also the perfect dish for a crowd!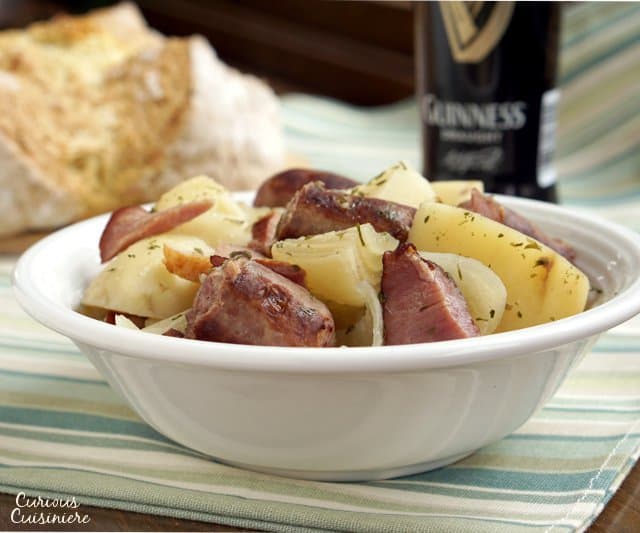 Dublin Coddle
Sure, you could make some Irish stew, but how about trying something different with this slow cooked Dublin coddle.
The combo of bacon, sausage and potatoes definitely makes for some serious Irish comfort food!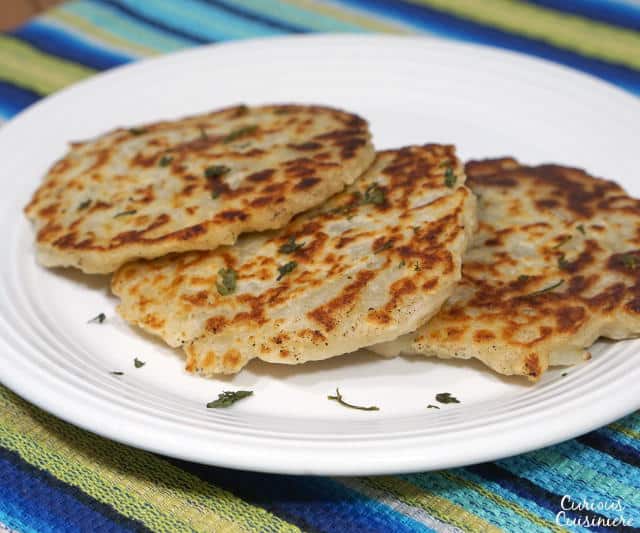 Boxty
You might not recognize the name boxty, but you've probably heard of potato pancakes! Who doesn't love pancakes for breakfast (or dinner)?
Many cultures eat potato pancakes as a side dish to dinner or breakfast. They're so tasty alongside sausages and eggs!

 Colcannon
It's no surprise there are lots of potatoes in this list! After all Ireland is known for their potatoes.
Speaking of potatoes, you won't want to go back to plain old mashed potatoes after you've tasted a bowl of Irish colcannon. These mashed potatoes are filled with nutritious cabbage and made super creamy with butter and cream!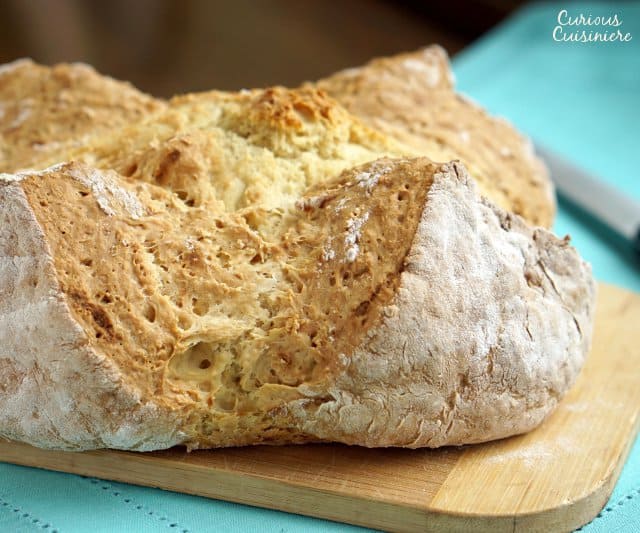 Irish Soda Bread
If you're new to making homemade bread, Irish soda bread is the perfect place to start!
It doesn't require any rising time, so it's quick and easy. The texture is biscuit-like, so it's perfect for dinner or breakfast!
Farl
If you're short on time, this skillet soda bread from Northern Ireland is a perfect way to have tasty soda bread in no time!
While we do love corned beef and cabbage, with so many tasty Irish dishes to try, there's no need to feel like you're stuck in a Saint Patrick's Day food rut.
Try something new this year!
What are you serving for St. Patrick's Day?
If you liked this recipe, here are some similar dishes you may enjoy!