If you like this dish, sign up for our newsletter to get tasty, cultural inspiration straight to your inbox. Where will you travel this week?
North Ireland's Farl are quick and easy skillet Soda Bread quarters, the perfect recipe for when you need fast, hearty bread to go with dinner. 
North Ireland Farl: Irish Soda Bread
If you like Irish Soda Bread, you'll love the version of soda bread from Northern Ireland. In this part of the country, the term 'soda bread' always refers to skillet-cooked farl, not the oven-baked loaf of the southern regions.
The word 'Farl' comes from the Scots word 'fardel' which refers to a three-cornered cake or the fourth part of a round. While this term can be used for any flatbread that is made by cutting a round into four equal quarters, typically it is used to refer only to soda bread or potato cakes that are made this way.
Skillet Irish Soda Bread
The skillet gives the bread a crisp crust and a soft, dense, moist interior. It is important to cook your farl over a medium heat (or just under medium). The important thing when cooking these skillet breads is to not brown the outside too quickly. We want them to take around 15 minutes per side to cook, so that the heat can make its way to the center of these dense breads to cook them all the way through.
Once cooked, the breads are delicious for breakfast with butter or jam. But, they are equally as good served along side of a hearty dinner stew.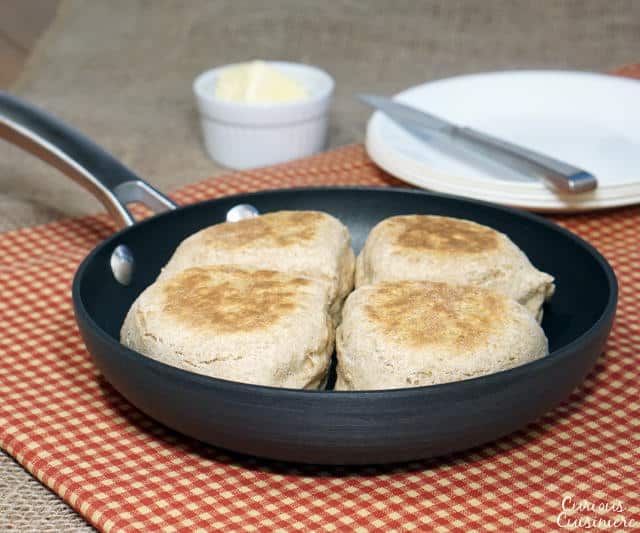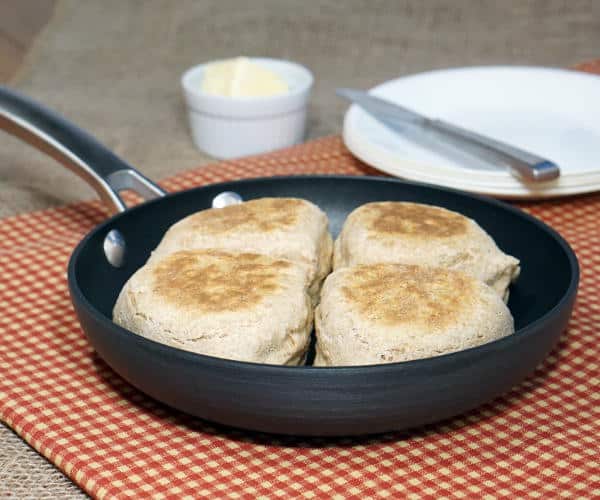 North Ireland Farl (Soda Bread)
---
Ingredients
1

c

whole wheat flour,

plus extra for dusting

1

tsp

baking soda

½

tsp

salt

1

c

buttermilk *
Instructions
Preheat a, 8-9 inch skillet over medium heat.

In a medium bowl mix the flours with the baking soda and salt. Add in the buttermilk and mix until a sticky dough forms.

Generously flour your counter with wheat flour and turn the dough out onto the floured surface. Generously dust the top of the dough with additional wheat flour and knead the dough until it comes together in a soft ball, adding more flour as necessary to keep it from sticking.

Once you have a round ball, flatten it slightly. Then, cut the dough into quarters with a floured knife or bench scraper.

Flatten each quarter to roughly ½ inch thick and place the wedges into the skillet. Cook the farl for 15 minutes on the first side, until deeply golden. Flip the farl and cook them on the second side for an additional 15 minutes. (Keep an eye on the bottom of your bread. If your burners tend to run hot, you may need to reduce the temperature slightly. The bread should take the full 15 minutes to produce a golden crust. If it browns too fast, the outside will be done when the inside is still dough-y.)

Cool on a wire rack and serve with butter and/or jam.
---
Recipe Notes
*Make your own buttermilk by adding 1 Tbsp of white vinegar or lemon juice to a 1 cup liquid measure. Fill the remaining 1 cup with milk. Set the milk aside for 5-10 minutes to let it sour slightly. Then it is ready to use in your Farl!
If you liked this recipe, here are some similar dishes you may enjoy!