What most of us think of as Shepherd's Pie is actually Cottage Pie. This easy recipe is very adaptable and perfect for a comforting dinner.
What is cottage pie?
What do you call a comforting dinner made up of a layer of ground beef (sometimes with vegetables) covered with a "crust" layer of mashed potatoes?
For many in the States it's known as "shepherd's pie," but, if you trace this dish back to its origins, it actually should be called "cottage pie".
What is the difference between shepherds pie and cottage pie?
It's no wonder these two, very similar, dishes are often confused. Both consist of a meat base covered in a potato top crust.
The only real difference between the two is the meat.
"Shepherd's pie" is made from lamb (hence "shepherd"), while "cottage pie" is made with beef.
The history of cottage pie
Cottage pie is actually older than shepherd's pie. It is a dish that originated around the time that potatoes were introduced in the UK (in the late 1700s). Potatoes were affordable ingredients that were often used by the peasants, who lived in cottages.
So, "cottage pie" was an easy to make, affordable dish invented to fill peasant tummies.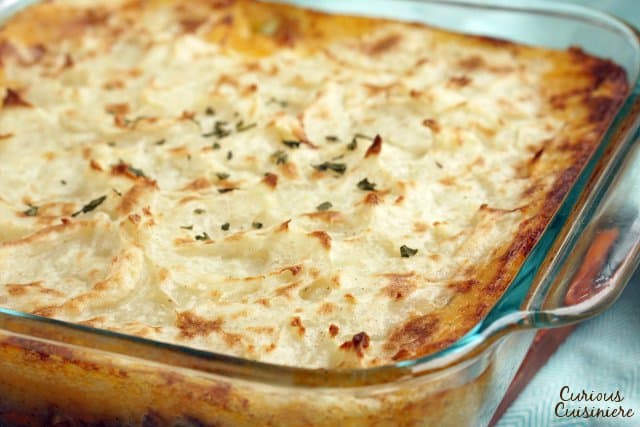 Is shepherd's pie Irish or Scottish?
In the States, we tend to think about shepherd's pie (or, rather, cottage pie) around St. Patrick's Day. So, if you ask nearly anyone what country shepherd's pie comes from, you're bound to get the answer, "Ireland."
However, cottage pie probably originated in Scotland, in the North of the UK. Meat pies were common in this region, and were topped with pastry crust before the 1700s when potatoes were introduced as a crop. Once the potato crust came into play, cottage pie as we know it today came into being.
As cottage pie became popular throughout Britain and potatoes became a staple crop in Ireland, the dish began to be more associated with Ireland, and similar pies with a pastry crust began to re-emerge in Scottish cuisine.
How to make cottage pie
At its most basic, cottage pie is a meat pie (or casserole) that is topped with mashed potatoes rather than a pie crust. After this, it can vary greatly from region to region (or kitchen to kitchen).
Sometimes you will see other vegetables like celery, mushrooms, or peas studded through the meat filling. Other times it is only onions and maybe smattering of carrots. Some add a wide array of herbs, others season it more simply.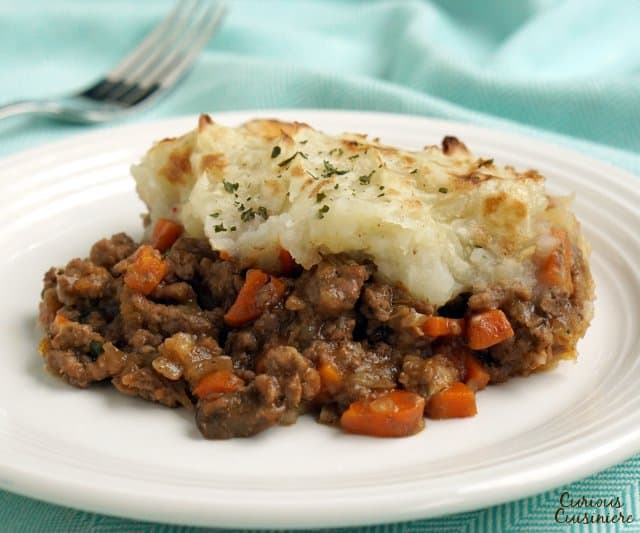 Variations on cottage pie
What's really fun, is the variations on cottage pie that you see in British cuisine, and that have made their way to the States with the immigrants.
A version of cottage pie, called St. Stephen's day pie, is made with leftover Christmas turkey and ham to celebrate St. Stephen's feast day on December 26.
Pate Chinois is a French Canadian version where you will find corn as the vegetable of choice in the meat filling.
You'll find another variation of cottage pie in the coastal regions of Britain. Since seafood is abundant, their cottage pie becomes a fish pie.
And, if you top the potato crust of your traditional cottage pie with breadcrumbs and cheese, it becomes a Cumberland pie.
They're all so tasty!
Our easy cottage pie recipe
Once you have the basic concept, cottage pie is a great way to clean out your fridge of bits of veggies and leftover mashed potatoes.
For our easy cottage pie recipe, we're sticking with a simple filling and just adding carrots to the beef.
We use leftover mashed potatoes for the topping, making the pie super simple. (If you're using leftover mashed potatoes, you'll just want to make sure they're at room temperature before topping the pie. Whip them with an electric hand mixer and a little milk to get them nice and smooth again!)
Yield: 1 (8x8) baking dish (double the recipe to fill a 9x13 baking dish)
Cottage Pie (Shepherd's Pie)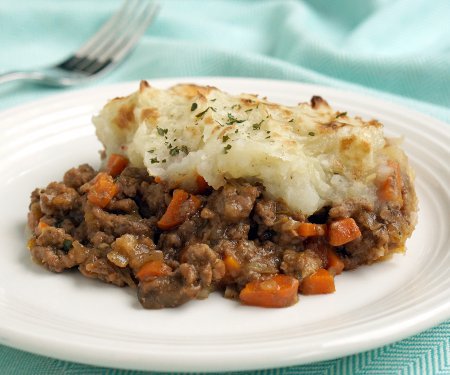 What most of us think of as Shepherd's Pie is actually Cottage Pie. This easy recipe is very adaptable and perfect for a comforting dinner.
Ingredients
4 c mashed potatoes*
1 ½ lbs ground beef, 85% lean
1 onion, small diced
2 carrots, small diced
2 garlic cloves, minced
2 Tbsp unbleached all purpose flour
1 Tbsp tomato paste
1 c beef stock, (we prefer low sodium)
2 tsp Worcestershire
1 tsp thyme sprigs
½ tsp salt (or to taste)
Instructions
Preheat your oven to 400F.
Saute your beef over medium high heat until browned, 7-10 min. Remove the beef from the skillet.
Add the vegetables** and garlic to the beef juices in the pan. Cook until soft, 7-10 min.
Reduce the heat to medium and add the tomato paste and flour. Saute until the flour is completely moistened.
Return the cooked beef to pan. Add the stock, Worcestershire sauce, and thyme. Simmer 5-10 min, until the gravy thickens.
Taste the mixture and season with salt and pepper to taste.
Transfer the meat mixture into a greased, 8x8 baking dish. Spoon or pipe the mashed potatoes over the meat mixture.
Place the dish in the oven at 400F and cook for 20-30 min or until the top is golden and the filling is bubbly.
Let stand 5-10 min before serving.
Notes
*To Make Mashed potatoes. Boil 2 lbs of peeled potatoes until very tender. Drain and mash with 1 Tbsp butter and ¼ c milk using an electric hand mixer. Season with salt and pepper to taste.
** Feel free to add ½ lb diced mushrooms, a couple stalks of celery, or a cup of peas to the vegetable mixture being sauteed, as desired.
NOTE: This dish can be frozen before baking. To cook, thaw overnight in the refrigerator and then cook as directed. Or, cook from frozen in a 350F oven, covered with foil for 1 ½ hours. Increase the heat to 400F and uncover for a final 20 minutes, until the potatoes are golden and the filling is bubbly.
Nutrition Information:
Yield:
5
Serving Size:
1/5 of recipe
Amount Per Serving:
Calories:

596
Save
Save
Save
Save
Save
If you liked this recipe, here are some similar dishes you may enjoy!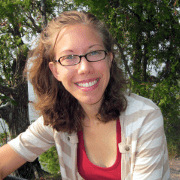 Sarah is one of Curious Cuisiniere's founding duo. Her love for cultural cuisines was instilled early by her French Canadian Grandmother. Her experience in the kitchen and in recipe development comes from years working in professional kitchens. She has traveled extensively and enjoys bringing the flavors of her travels back to create easy-to-make recipes.