In Quebec, the classic Irish Shepherd's Pie takes on a new name: Pâté Chinois. But, don't let the name or simple ingredients fool you. It is still an incredibly easy and tasty comfort-food casserole.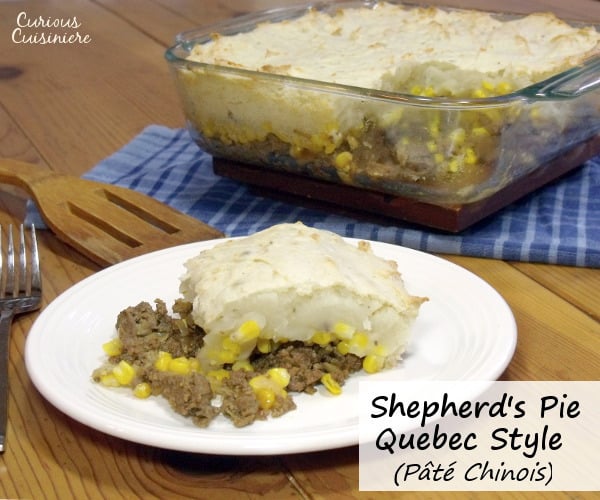 Growing up, I loved when my mom would make Pâté Chinois. It had been a staple in her household growing up, and it became a staple in ours.
I loved hearing her pronounce the French Canadian name too. It reminded me of when we would stay at her parent's house, and I would listen to my grandparents speaking French to each other in the early morning before we all got out of bed.
What Does Pâté Chinois Mean?
Growing up, the meaning of Pâté Chinois was a bit lost in translation for us. No one in our family really knew why the French Canadians called their version of Shepherd's Pie Chinese Pie.
It was simply what it was called.
To me, that three-layered casserole was synonymous with Shepherd's Pie. And, I had never heard of using any other vegetable in Shepherd's Pie besides corn.
Needless to say, when my college roommates introduced me to strange vegetables like carrots and peas in Shepherd's Pie, I was one confused cookie.
But, after doing a bit of digging into my grandparent's French Canadian heritage and into traditional Quebecois food, I finally found the answer to my questions.
Cooks for the Chinese railway workers in the 19th century came up with this dish as a variation on Shephard's Pie because it was an economical way to feed all the workers.
Apparently, Canadians liked it so much, it stuck around and became the national dish of Quebec.
Our Pâté Chinois Recipe
Traditionally, Pâté Chinois is made using canned creamed corn, however, my Grandmother was not a fan of creamed corn, so she would use fresh corn instead.
That version is what has been passed down in our family, and it's the one we're sharing with you today.
But, if you'd like to try it using creamed corn, I'd suggest making your own creamed corn, rather than using the canned version. (It's actually quite easy.)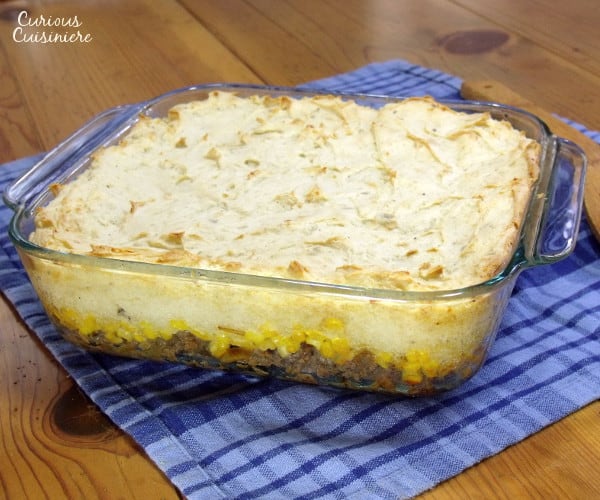 Similar beef casseroles from around the world
This layered beef casserole concept pops up in a number of countries around the globe. If you like this recipe for Pâté Chinois, you have to give these similar dishes a try!
Cottage Pie (often called Shepherd's Pie, from Scotland)
And, probably the most unique, but no less tasty Pastel de Choclo (Chilean Beef and Corn Casserole).
Pâté Chinois (Quebec Style Shepherd's Pie)
In Quebec, the classic Irish Shepherd's Pie takes on a new name: Pâté Chinois.
Yield: 1 (8x8) pan. (Double the recipe to fill a 9x13 baking dish. Cook time remains the same.)
Ingredients
For the Mashed Potatoes (Alternately, use 4 c of leftover, seasoned mashed potatoes, warmed and beaten until smooth.)
2

lbs

potatoes,

peeled and quartered

1/3

c

milk

1

Tbsp

salted butter

¾

tsp

salt

¼

tsp

garlic powder

1/8

tsp

ground black pepper
For the Dish
1

Tbsp

salted butter

1

onion,

diced

1

lb

ground beef

(90% lean)

1

tsp

paprika

1

tsp

thyme

¾

tsp

salt

2

c

sweet corn,*

thawed if frozen
Instructions
Preheat the oven to 350F.

Put peeled and quartered potatoes into a medium soup pot and cover with water. Bring to a boil and simmer for 15-20 minutes, until the potatoes are very tender. Drain and add the milk, 1 Tbsp butter, ¾ tsp salt, garlic powder, and black pepper. Beat using an electric hand mixer to achieve very smooth and fluffy mashed potatoes. (If using leftover mashed potatoes, beat them to create a smooth texture, adding a splash of milk if necessary.) Set the potatoes aside.

In a large skillet, heat 1 Tbsp butter. Add the diced onion and sauté over medium-high heat until the onions are golden, 3-5 minutes. Add the ground beef and brown the beef until it is cooked through. Add the paprika, thyme, and salt. Taste and adjust the seasonings as desired.

Pour the onion and beef mixture into the bottom of a greased 8x8 baking dish. Evenly distribute the corn over the meat. Finally, dollop the potatoes over the corn, spreading them to create an even top crust.

Place the dish in the oven and bake for 30-40 minutes, until the top is golden brown.
Notes
*To make the dish more authentic, use 2 c of creamed corn. You can make your own using THIS RECIPE.
---
More family recipes from some of our favorite bloggers:
Sweets that are the Sweetest
Savory Meals with Special Memories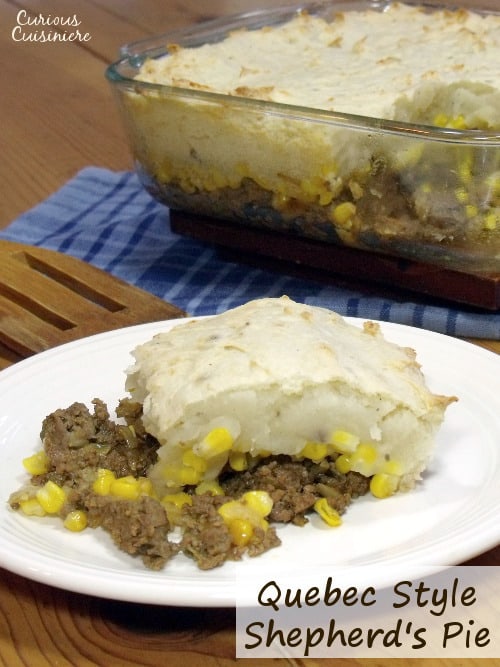 If you liked this recipe, here are some similar dishes you may enjoy!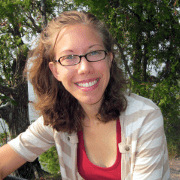 Sarah is one of Curious Cuisiniere's founding duo. Her love for cultural cuisines was instilled early by her French Canadian Grandmother. Her experience in the kitchen and in recipe development comes from years working in professional kitchens. She has traveled extensively and enjoys bringing the flavors of her travels back to create easy-to-make recipes.