This Country Style Rib Marinade is simple to make using pantry staples. It is sure to become a family favorite!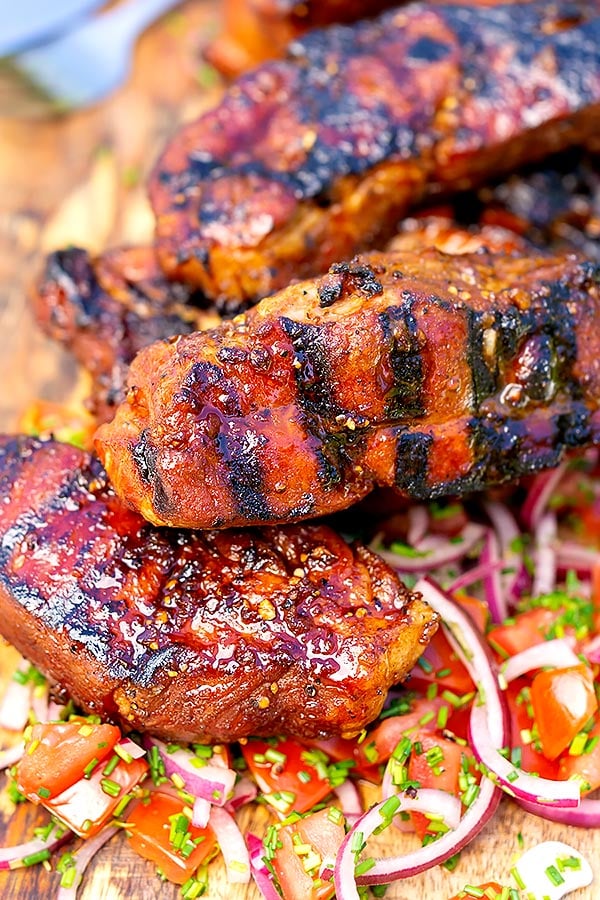 What are Counry Style Ribs?
Country style ribs are cut from the end of the pork loin closest to the shoulder.
Often they can be found boneless, but if there is a bone in them, the bone is actually a part of the shoulder blade, and not the rib bone.
So the meat you're getting here is technically not rib meat, but loin meat.
Why are they called "ribs"? Likely because their flavor and texture is very similar to that of ribs.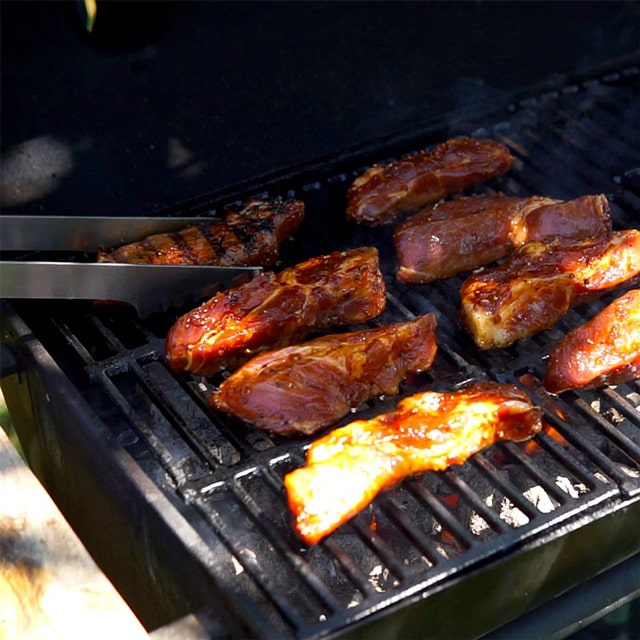 How to grill Country Ribs
Country style ribs are great for the grill because they have enough marblig that they will stay juicy and moist.
They're also a fairly inexpensive cut, so they are great if you're grilling for a crowd.
The ribs should be cooked over a medium heat grill, around 350-400F for 7-10 minutes a side, depending on how thick they are.
Typically country ribs are often best to do low and slow, but keeping your grill temperature lower and cooking them for a little longer will help develop a nice crust on the outside and help keep the inside nice and tender.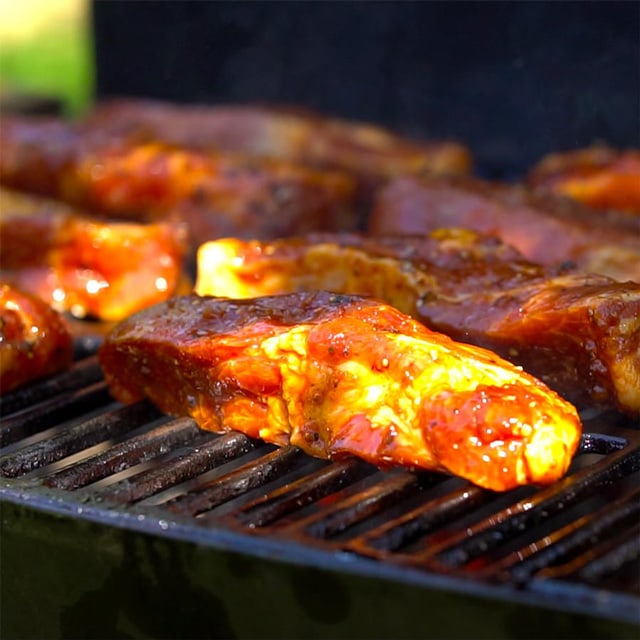 The best way to tell if your country style ribs are done is with an insta-read thermometer.
You'll want to remove them from the grill when they register 140-145F. Let them rest for at least 5 minutes before serving, so that they can get up to 145-150F, which is the recommended internal temperature for cooking pork.
Remember, when cooking pork, a "blush of pink" is ok in the middle of the meat. You don't want to dry the meat out, and this is how you know you will have flavorful, juicy, and tender pork.
Using a marinade for pork ribs
Adding a marinade is a great, easy way to jazz up the pork ribs.
This marinade comes from our friend Tammi over at Mamma's Meals. It is super simple to put together from pantry staples:
brown sugar
soy sauce
garlic
paprika
salt and pepper
It also uses sesame oil, which may or may not be considered a "pantry staple" in your house. It is in ours, because we love the toasted, nutty flavor for quick, weeknight stir fries.
Sesame oil will add that something extra to these ribs, however, if you don't have it, feel free to substitute with another high-heat oil of your choice.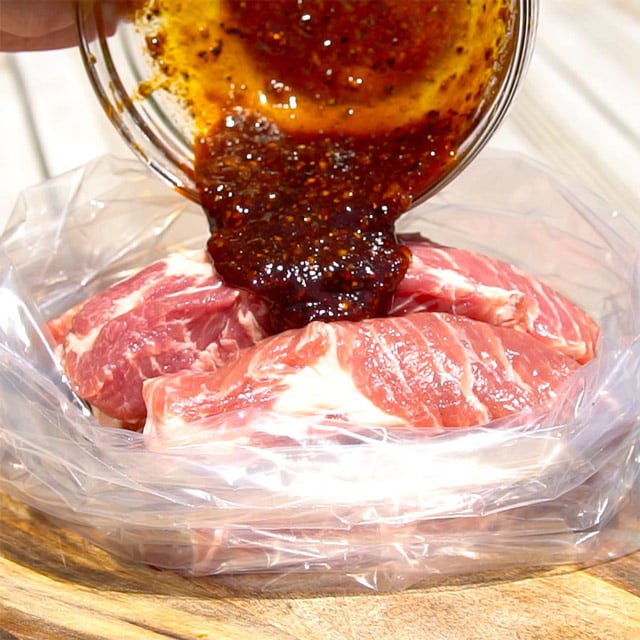 What we love about this marinade is that is is SO easy. Using BBQ sauce on ribs is a great summer staple, but this is such a fun way to change things up.
After all, when the weather is warm out, we're grilling for our meals as much as possible. And, it's nice to change things up.
Country Style Ribs in the slow cooker
Country style ribs are a great cut to use for low and slow cooking, like a slow cooker or in the oven on a low heat for a a couple hours.
This marinade is great to use in the slow cooker or the oven for cooking country ribs as well.
Simply pour it over the ribs as they cook. You'll get an extra dose of this marinade's grate flavor, since it becomes the sauce for the finished ribs as well.
It makes for a great taste of summer, even if it's too cold outside to grill.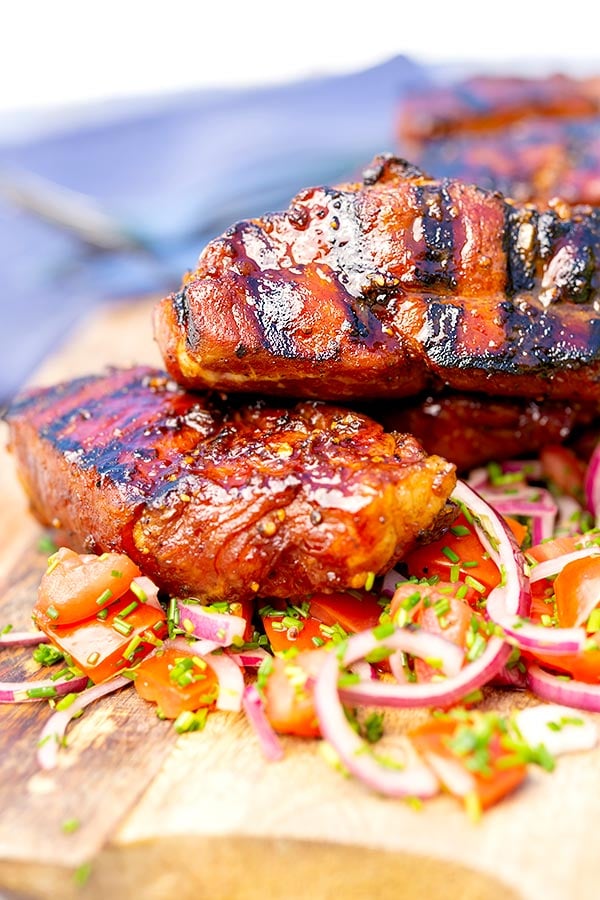 Yield: 4 servings
Country Style Rib Marinade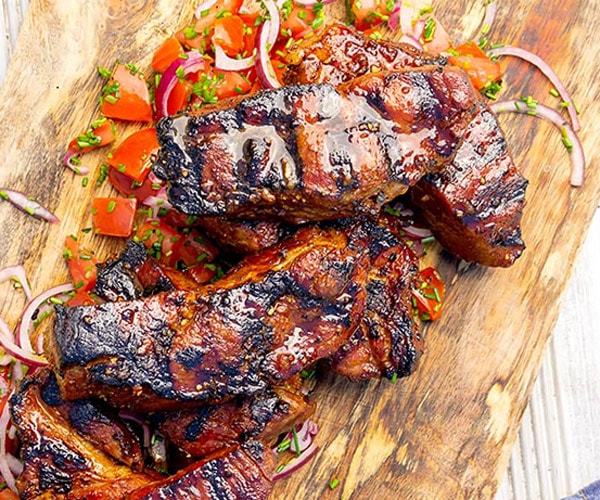 This Country Style Rib Marinade is simple to make using pantry staples. Use it on pork ribs, beef ribs, or even chicken!
Ingredients
For The Marinade
3 Tbsp Brown sugar
2 garlic cloves,, minced
3/4 tsp paprika
Salt and ground black pepper, (to taste)
For The Meat
2 lb Country Style Pork Boneless Ribs
Instructions
Whisk together all marinade ingredients.
Place ribs and marinade in a sealed plastic bag and marinate until ready to use.
Grill on a grill that has been pre-heated to a medium heat (roughly 350F). Cook, turning once, until the ribs register an internal temperature of 160F on an insta-read thermometer.*
Notes
*This marinade is also great for country ribs in the slow cooker. It can also be used on chicken!
Nutrition Information:
Yield:
4
Serving Size:
1 g
Amount Per Serving:
Calories:

608
---
We've updated our pictures since we first shared this recipe on Curious Cuisiniere, but we've left some originals here, in case you've found us in the past and are looking for that old, familiar image.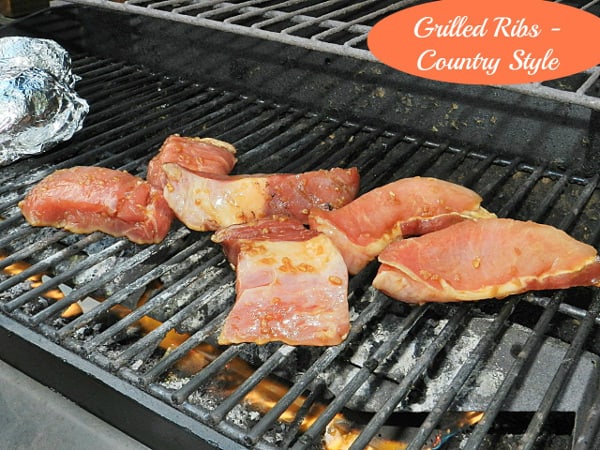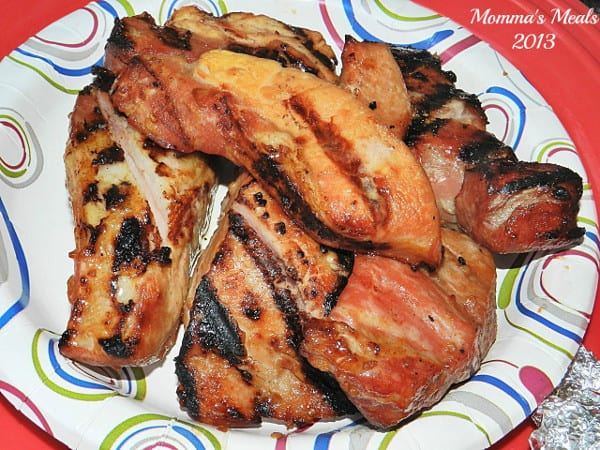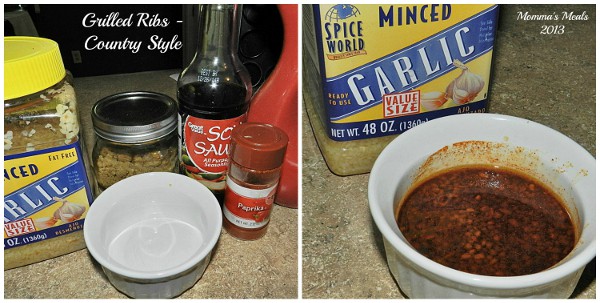 If you liked this recipe, here are some similar dishes you may enjoy!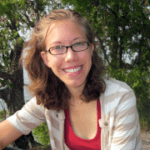 Sarah is co-owner of Curious Cuisiniere and the chief researcher and recipe developer for the site. Her love for cultural cuisines was instilled early by her French Canadian Grandmother. Her experience in the kitchen and in recipe development comes from years working in professional kitchens. She has traveled extensively and enjoys bringing the flavors of her travels back to create easy-to-make recipes.