Cook up a tasty diner for that special someone in your life with one of these romantic, but oh so easy, Italian recipes.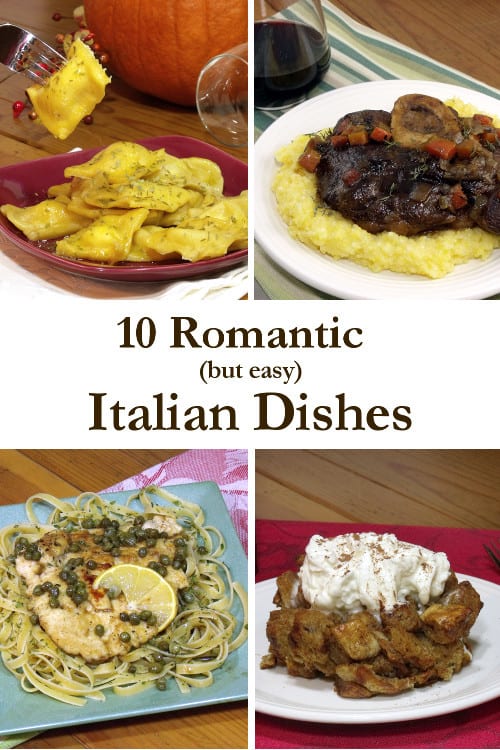 From beef to chicken, pasta to hearty vegetable soup. And, of course, we had to throw a dessert in too.
Here are ten of our favorite Italian dishes. They're all easy and super delicious.
Yes, even making your own ravioli is much easier than you would think!
Let's get cooking!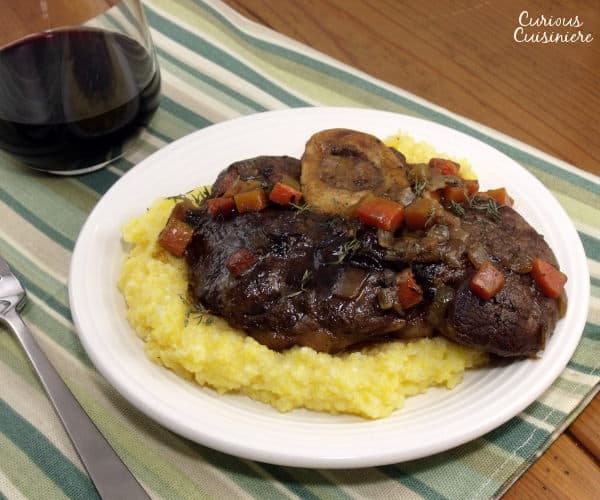 Tender, wine-braised beef shanks create a robust, beefy comfort food meal that is perfect when paired with a Merlot wine.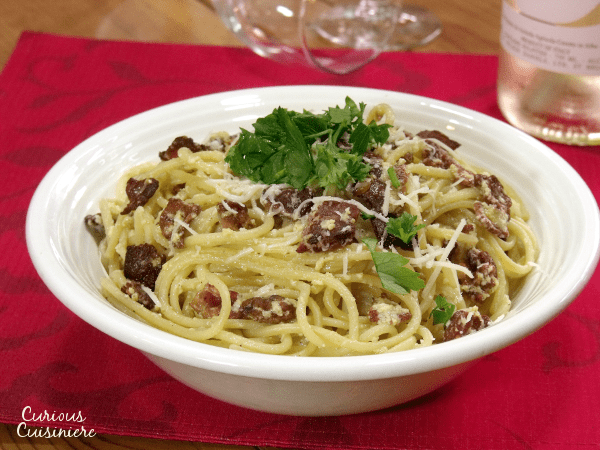 Who can resist a dish full of creamy, cheesy pasta and panchetta (basically high-end bacon)? Spaghetti alla Carbonara is a simple dish to prepare, but so full of flavor! This dish is perfect paired with a crisp, yet robust, Arneis wine.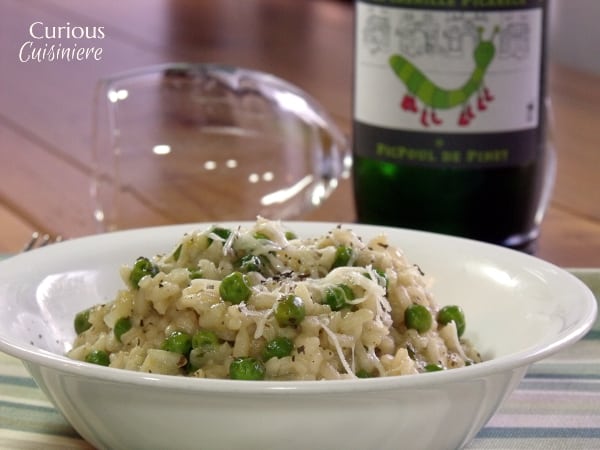 Start thinking about spring with this creamy risotto with fresh peas. Risotto may have a reputation for being a difficult dish to make, but our recipe takes the mystery out of creating a delicious, creamy risotto that is sure to impress. We like to pair this dish with a crisp and clean Picpoul de Pinet wine.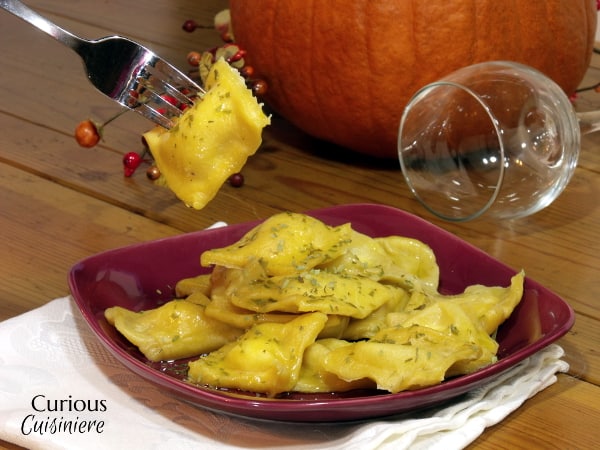 If you're really looking to impress, make up a batch of homemade ravioli. Better yet, make it a date night to make ravioli together. Ravioli is the best pasta to start with if you've never made pasta from scratch, because it is incredibly easy. And, you don't need any special equipment! Nothing beats fresh pasta!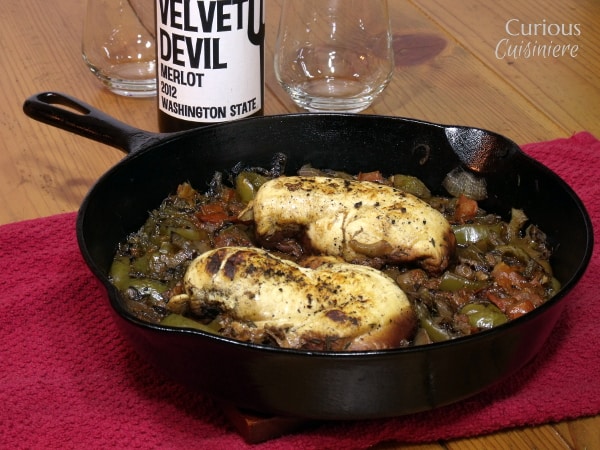 If pasta isn't your thing, this one-pan vegetable and chicken dish is sure to be a hit. Chicken cacciatore is a dish of chicken braised in a mixture of vegetables and herbs. This dish is flavorful and oh so tender.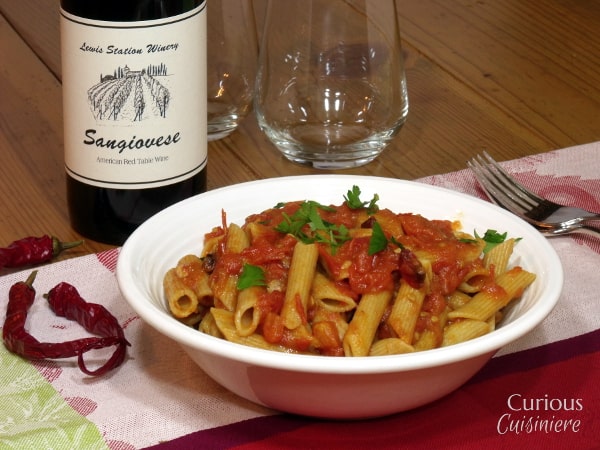 Spice things up with this Italian classic. Penne Arribbiata is a spicy pasta dish with lots of garlic and juicy tomatoes. This easy dish can be made in under 30 minutes!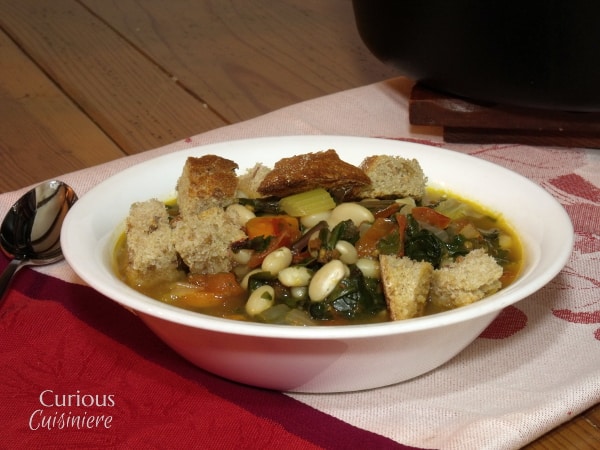 Ribollita (Tuscan Vegetable Stew)
For the vegetarians in your life, this vegetable stew comes with a generous helping of hearty beans and healthy greens. Even without the meat, this is some serious Italian comfort food!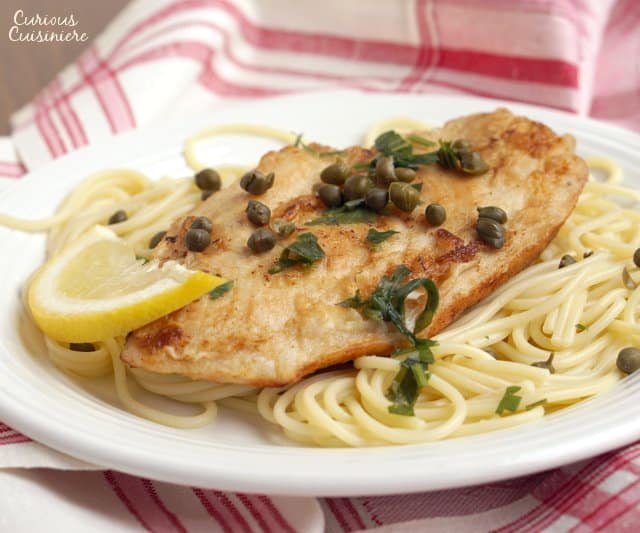 Chicken piccata is an Italian favorite that brings bright lemon and capers together for an unforgettable dish. We'll let you in on a secret, it's incredibly easy to make at home!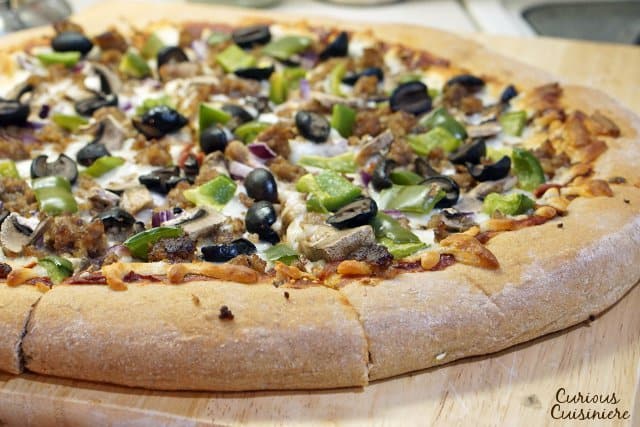 Whole Wheat Bread Machine Pizza Crust
Who said pizza can't be classy enough for a special date? Particularly if your date-night plans involve little ones, getting the family involved in a pizza night could be the best "I love you" for everyone! Try shaping the dough into a heart for an extra special pizza!
This pizza dough makes fantastic thick or thin crust pizza. It can be made in the bread machine, or not, and it doesn't take that much rising time either!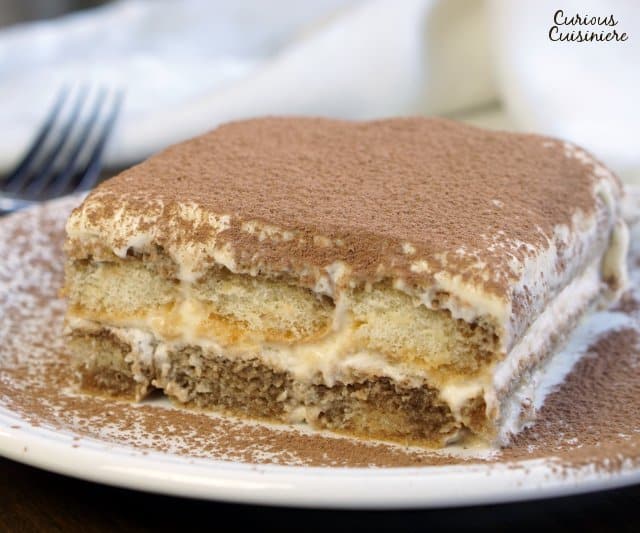 Yes, we're listing tiramisu as an easy Italian dish, because, guess what, it really is! Italian lady finger cookies (which you purchase from the store) are dipped in coffee and then layered with a super simple cream mixture made from mascarpone cheese. After a couple of layers, you dust the top with cocoa powder and chill until you are ready to serve.
Super simple. Super elegant. And super delicious!
Looking for something else? Take a look at our full collection Italian recipes.
If you liked this recipe, here are some similar dishes you may enjoy!