Sweet French Crepes with one of our favorite fillings, chocolate and bananas, make for a fun breakfast treat!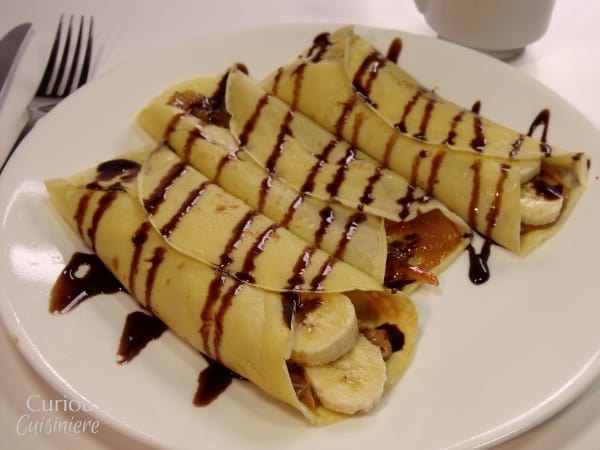 Happy Mother's Day!
Each year I grow more and more thankful for the beautiful, strong, and Christ-filled woman that my mother is. She has taught me so much about what it means to face challenges in your life head-on and selflessly while staying strong and using them to become the person you want to be.
Not to mention, she will always be the best, most inspirational cook I know.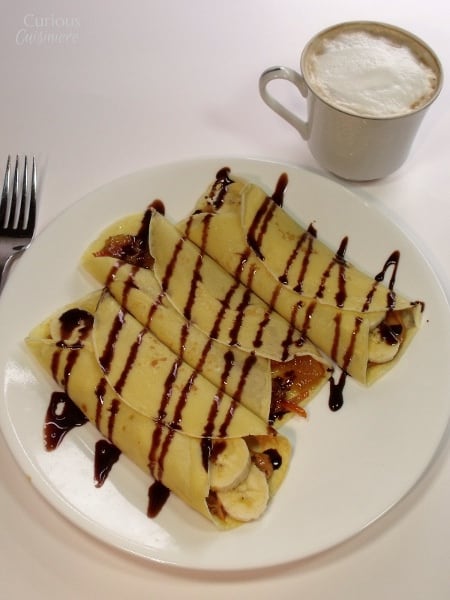 It is also my mother's French Canadian roots that inspired my interest and love of French language, culture, and food.
So, I think it is more than fitting for my Mother's Day recipe to be a classic French treat.
Our Recipe For Sweet French Breakfast Crepes
While the French eat their crepes sweet or savory, and mostly for dinner or dessert, American have extended the dessert crepes to a breakfast dish.
Which makes sense, because crepes are essentially thin and light, egg-y pancakes.
Whether eaten for dessert of breakfast, sweet crepes can be filled with quite a number of fillings, from an indulgent smear of Nutella or a sprinkling of sweet liquor, to a healthier mix of berries and yogurt.
Whichever way you take them, these crepes make for a fantastic breakfast treat.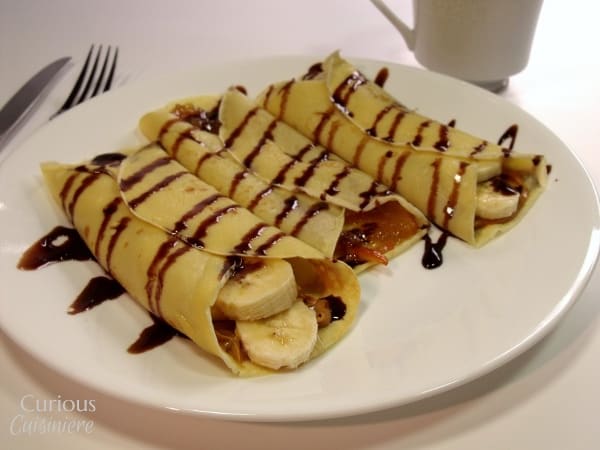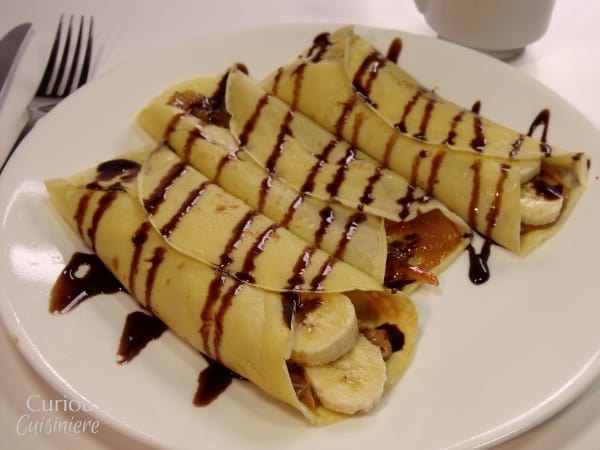 Sweet French Breakfast Crepes
These light and eggy Sweet French Breakfast Crepes are perfect for filling with jam, Nutella and bananas, or fresh berries.
Yield: 8-10 (6 inch) crepes
---
Ingredients
¼

tsp

salt

2

eggs,

lightly beaten

½

c

milk

1

Tbsp

cold water

1

Tbsp

unsalted butter,

melted and cooled slightly
Classic French fillings
Nutella and banana

Grand Marnier

Butter and sugar
Non-traditional, but tasty, fillings
Bananas and peanut butter

Strawberries and chocolate sauce

Jam

Whipped cream and berries

Butter and cinnamon

Powdered sugar and maple syrup
Instructions
In a medium bowl, mix together flour and salt. In a separate bowl, mix together egg, milk, water and melted butter. Add wet mixture to dry mixture and mix until combined. (Your batter will be much thinner than typical pancake batter.) Set the batter aside to rest for 15 minutes.

When you are ready to cook your crepes, heat an 8" skillet over medium-high heat. Coat the bottom of the skillet with a little butter. Pour enough batter into the hot skillet to just barely coat the skillet, turning the pan so that the batter covers the entire bottom.

Cook the crepes for 1-2 minutes on the first side. (If the skillet has been properly greased, a firm shake will release the crepe from the skillet when it is ready to flip.)

Flip the crepe when the top is starting to look dry, and cook for an additional 10-15 seconds on the second side.

Remove the crepe from the pan and wrap in a tea towel to keep soft and warm. Re-grease the skillet if needed and repeat with the remaining batter.

To serve, place a layer of filling down the middle of the crepe and fold the sides over the filling.
---
If you liked this recipe, here are some similar dishes you may enjoy!