This flat, crusty bread from the south of France that is perfect for an appetizer or as an accompaniment to a summer meal.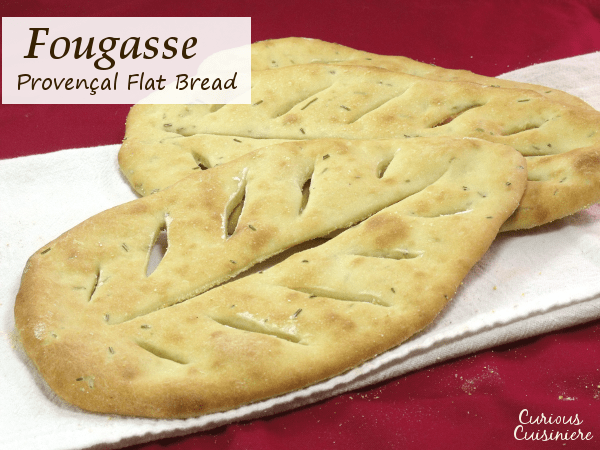 Fougasse: Provencal Flat Bread
Fougasse (pronounced foo-gaas) is a flat bread from Provence in the south of France, however its origin goes back to ancient Rome. Panis focacius was a Roman flat bread which was cooked in the ashes of a wood burning hearth (called a focus). Later, these quick-cooking flat breads became a traditional way to test the temperature of a wood burning oven to tell if it was hot enough to bake the loaves of bread.
As the bread traveled and adapted to new regions, panis focacius eventually became focaccia in modern Italian, fougasse in the south of France, and is also related to a number of other flat breads in an around the Mediterranean region.
Cutting Fougasse: Maximum Crust
Fougasse is traditionally cut to resemble a leaf or sheath of wheat, with open areas within the bread. The open areas help the bread to bake incredibly quickly. They also make these loaves a crust lover's best friend because they maximize the surface area of the bread that gets crusty. This crusty crackle and crunch is what makes fougasse distinctly different from its Italian relative, focaccia.
Getting Creative with Fougasse Flavors
Like focaccia, fougasse can be found with many different ingredients used as additives to the dough and as toppings. Common features include sea salt, pepper, olives, herbs, and sun dried tomatoes.
For our fougasse, we went simple, with some fresh rosemary kneaded into the dough. Kneading the herbs into the dough lets the herbs infuse the dough as it rises, giving each bite a nice, light rosemary essence.
Serving Fougasse Bread
You will typically find fougasse served whole as a part of an appetizer spread, which accents its beautiful form. Imagine how delicious this would be served with some cured meat and cheese, and, of course, a glass of wine. But, don't let it stop at an appetizer, because it also makes a nice accompaniment to a meal, particularly something that includes a bit of saucy tomatoes, like ratatouille or a pasta dish.
It is nice that fougasse is so simple to make, because it really is best if eaten the day is is made. But, if you do have leftovers, they will stay good for about a day, well wrapped, on the counter. (We haven't tried it, but we have read that the baked fougasse do freeze well and reheat quite nicely in a low, warm oven.)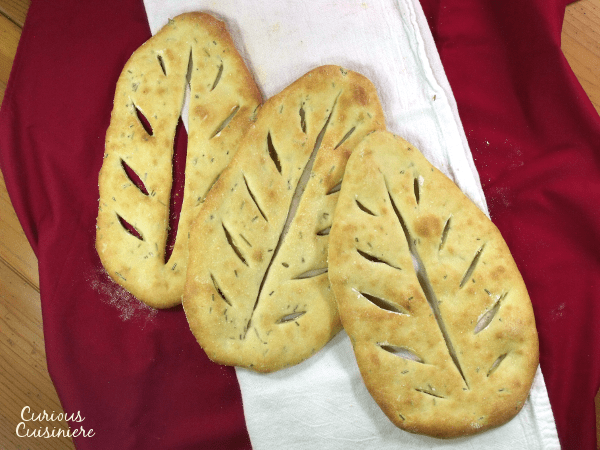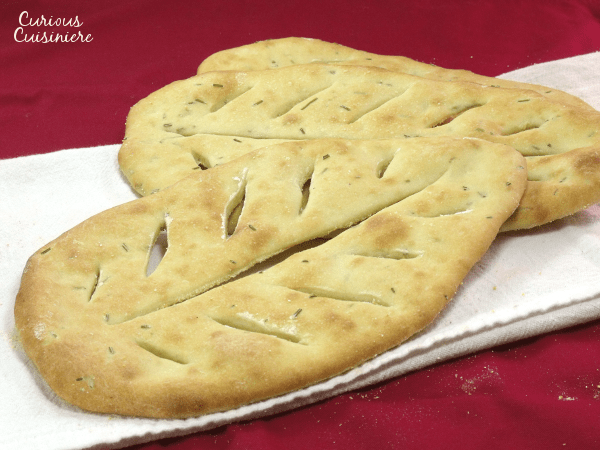 Fougasse (Provençal Flat Bread)
Yield: 6 (8x5 inch) breads
---
Ingredients
1 ¼

c

water,

warmed to 100F

1

tsp

active dry yeast

1

tsp

sugar

1

tsp

salt

2

Tbsp

olive oil

2-3

Tbsp

fresh rosemary,

chopped, or 1 Tbsp dry
Instructions
In a large bowl, mix together warm water, yeast, and sugar. Let stand 5 minutes, or until the yeast starts to foam.

Mix in flour, salt, olive oil, and rosemary. Mix until the dough starts to come together. Turn the dough onto the counter and knead for 6-8 minutes, until a soft and springy dough forms, adding a little flour as necessary to keep the dough from sticking to the counter or your hands.

Place the dough in a clean, greased bowl. Cover the bowl with a damp tea towel (or cover loosely with plastic wrap) and place in a warm (70F), draft-free place to rise until doubled in bulk, about 1 hour.

Preheat your oven to 500F.

Once the dough has risen, knead it a couple of times and divide it into 6, roughly even, pieces. Knead each piece into a smooth ball and roll each ball into an oval, approximately 8"x5" and ½" thick. (If you find the dough too springy to roll out, let is rest, covered, on the counter for a minute or two to relax the gluten, and then try again.

Place the rolled out dough on parchment-lined (or cornmeal dusted) baking sheets. Using a knife or bench scraper that has been dipped in flour, make one long cut down the center of each oval of dough, not cutting through the edges of the dough. Then, make 3-4 cuts at a 30 degree angle along each side of the center cut, again, not cutting all the way through, so that you are creating holes in the dough. Gently stretch the dough to accent the holes. Cover the rolled and cut dough and rise until slightly puffy, 15-20 min.

Bake the breads in a single layer in you preheated oven for 7-8 minutes, until golden and puffy. (If you don't have enough room in your oven to bake them all at one time, keep the rolled and cut dough covered on the counter until its turn to bake. Since these bake so quickly, it will not harm the dough to wait its turn.) Remove the bread from the baking sheet and serve immediately or let cool on a wire rack.
---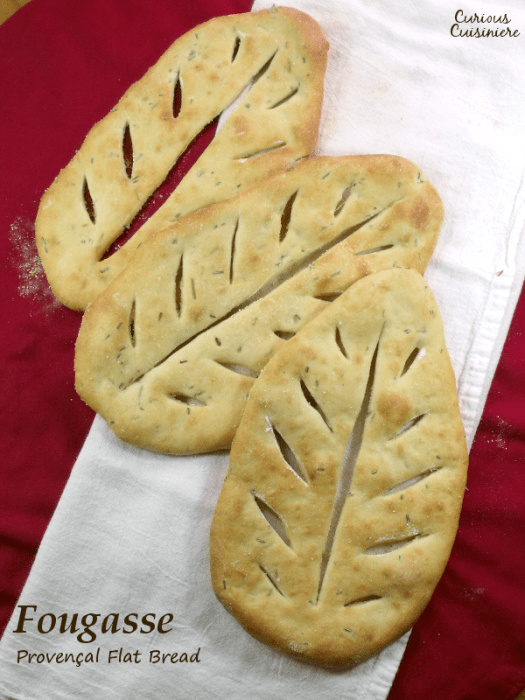 If you liked this recipe, here are some similar dishes you may enjoy!