This olive tapenade is a quick and easy appetizer, perfect for pairing with a glass of wine from the South of France.
Languedoc-Roussillon Wine
The Languedoc-Roussillon region (pronounced LANG-gah-doc ROO-see-yon) is found in the south of France, bordering Spain and the Mediterranean Sea. The name comes from the original language spoken in this area, the language of "oc" or "Occitan", the langue d'oc.
With more surface area of vineyards than Bordeaux, Languedoc-Roussillon is one of the worlds largest wine-producing regions. It is well know for it's blended wines, in part because the region is home to many different grape varieties. The red blends are heavy on the Syrah and Grenache grapes, while the whites are often made with Picpoul and Grenache Blanc. Rosé's are also incredibly common. To find a wine from this region, look for wines labeled "Sud de France" or "Vin de Pays d'Oc".
The wine we chose from this region was the Côté Mas Blanc Méditerranée by Paul Mas. The wine is a blend of Grenache Blanc, Vermentino, Chardonnay, and Sauvignon Blanc. We found the wine to have a very well-balance acidity with nice floral and grapefruit notes. It was quite tasty, with a wonderful flavor and just enough sweetness to make it a perfect wine to sip during a relaxing afternoon.
What is a Tapenade?
To pair with the wine, we made a traditional Languedoc style olive tapenade. Although tapenade originates from Langudoc's neighboring region, Provence, it has become one of the specialties of the Languedoc region.
The name tapenade comes from the Provençal word tapèno meaning caper. You may also find it referred to as olive paste, since traditional versions are a fine, spreadable paste. We prefer our tapenades to have a thicker, chunkier texture, but you can make your tapenade to whatever texture you prefer by altering the processing time and the amount of oil.

Serving Olive Tapenade
The spread is wonderful on flatbread or crostini. The bright, salty, and acidic flavors of the olives, anchovies, capers, lemon and garlic are very intense, meaning that a little of this flavorful spread does go a long way.
Not just for crostini, try serving this tapenade with fish or poulty, stirring it into some plain rice, adding it to tomato sauce for pasta, or using it as a veggie dip.
And the pairing? It was wonderful! We found that the flavors of the tapenade rounded out the flavors of the wine and pulled out the beautiful, fruit notes. Those acidity and fruit-forward elements of the wine then acted as the perfect complement to the salty and acidic elements of the tapenade, cleansing the palate and readying us for another bite!
Using Anchovies in Tapenade
Here in the States, many people have an aversion to anchovies. In fact, Tim and I used to count ourselves in the anchovy hater group. But, the more we are learning how to use anchovies in the manner of the people of South France, the more we are learning what a wonderful flavor tool they can be.
What do we mean learning to use them? Anchovies are incredibly salty and slightly fishy (kind of like the fish sauce used in a lot of Thai and Vietnamese cuisine). If you take a bite of straight anchovy, watch out. Unless you REALLY like salty, fishy things, whole anchovies, straight up or tossed on top of a pizza, might not be your thing. But, once you chop up the anchovy and add it to other ingredients (like in a Saladé Niçoise or Pan Bagnat) those intense flavors take on a whole new meaning as a subtle undertone of flavor.
That's what they do here in the tapenade, they bring just a hint of their unique flavor to the mix of wonderful ingredients. If you're looking for a way to start trying out anchovies, this recipes is a great place to start! If you REALLY don't like the idea of those little, salty fish, go ahead and make this tapenade without them. It will still be a wonderful spread and combination of flavors.
Choosing Olives for a Tapenade
You can use black or green olives for this tapenade. If you use black, stick to Kalamata or Niçoise, if you can find them.
More French Provençal recipes to try
With its use of fresh vegetables and Mediterranean flavors, recipes from the Provence region in the south of France are wonderful to experiment with in the spring and summer. Here are some other recipes to try!
Languedoc Style Olive Tapenade
This olive tapenade is a quick and easy appetizer, perfect for pairing with a glass of wine from the South of France.
Yield: 1 c of tapenade
Ingredients
1

c

olives

(Black – Kalamata or Niçoise – or green)

2

anchovy fillets,

packed in oil

3

garlic cloves,

peeled

2

Tbsp

capers,

drained

1/2

lemon,

juiced (about 1 Tbsp juice)

1

Tbsp

olive oil*
Instructions
Place all the ingredients in the bowl of your food processor. Pulse until combined and the desired consistency is reached.

Serve with toasted baguette slices and wine.
Notes
*The oil listed in the ingredients is for a chunkier tapenade. For a more traditional, spreadable tapenade, use 2-3 Tbsp olive oil.
---
Ready to explore more wine from the Languedoc-Roussillon region? Take a look at the pairings the rest of the French Winophiles group has put together!
If you liked this recipe, here are some similar dishes you may enjoy!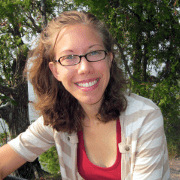 Sarah is one of Curious Cuisiniere's founding duo. Her love for cultural cuisines was instilled early by her French Canadian Grandmother. Her experience in the kitchen and in recipe development comes from years working in professional kitchens. She has traveled extensively and enjoys bringing the flavors of her travels back to create easy-to-make recipes.