Our time in Poland convinced us, Polish food is AMAZING. Don't let the names of these dishes scare you. These recipes are worth diving right in!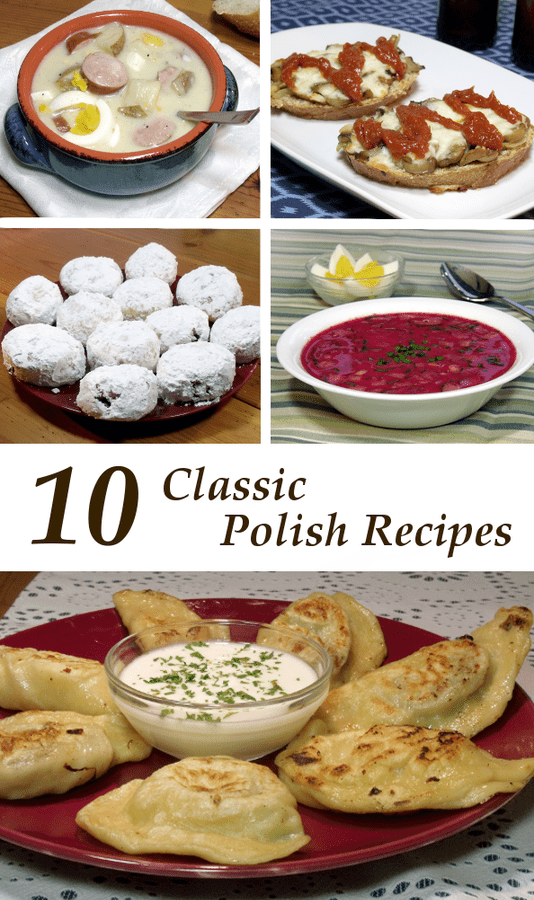 Bialy Barszcz – White Borscht – A creamy soup filled with sausage, potatoes, and boiled eggs.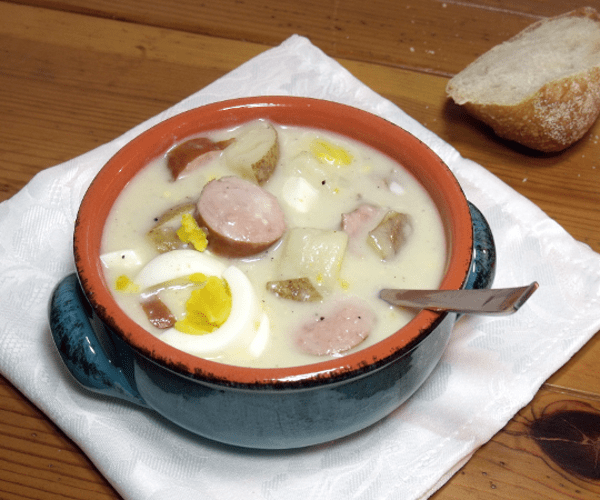 Koptyka – Potato Dumplings – Thinks of these dumplings as the Polish answer to Italian gnocchi. Soft and tender, they are traditionally served with cheese or a mixture of mushrooms and onions.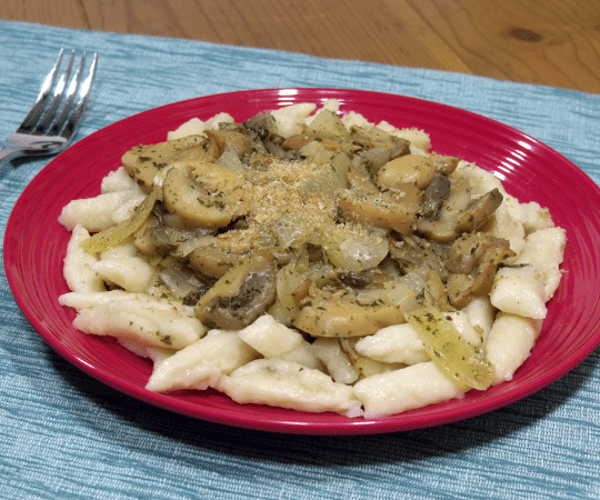 Paczki – Jelly Filled Donuts – Our baked version of the soft and airy Polish donut, traditionally filled with fruit puree and tossed in powdered sugar.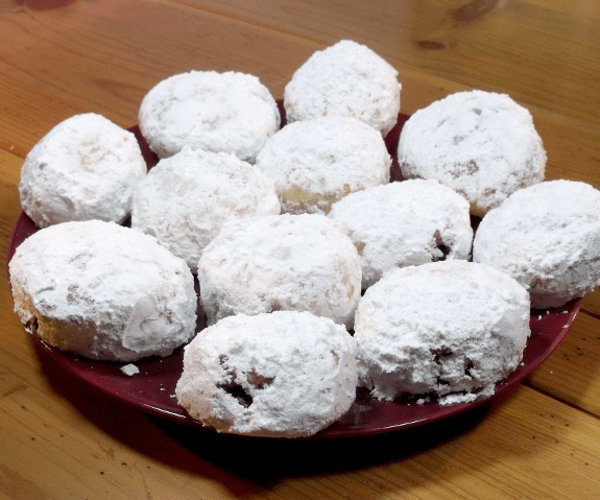 Pierogi – Filled Dumplings – Soft, pasta-like dough surrounds pockets of traditional Polish fillings like potatoes and cheese, mushrooms, and sauerkraut. Think of them like Polish ravioli.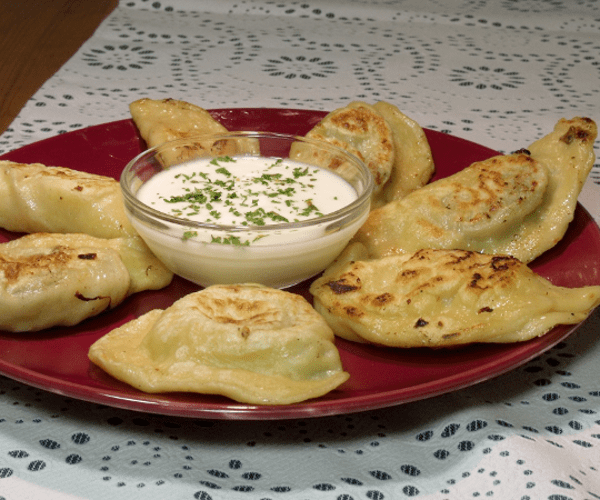 Chlodnik – Chilled Beet Soup – This refreshing soup combines beets and cucumbers with buttermilk and yogurt for a perfect summer lunch.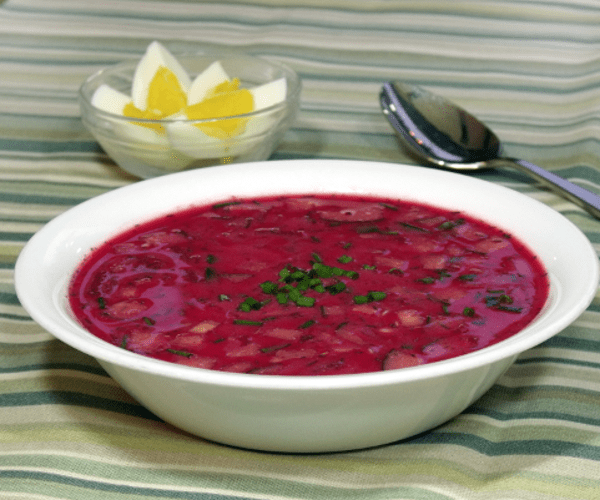 Lazanki – Cabbage and Noodles – This unexpected combination of flavors comes together to create a sort of Polish stroganoff, incredibly flavorful and very comforting.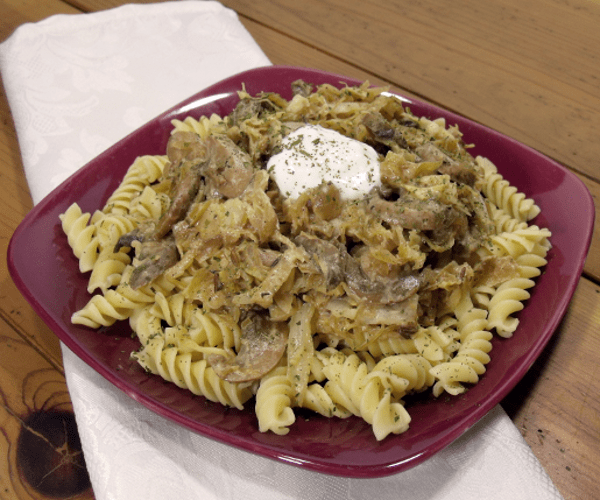 Zapiekanki – Street Pizza – French bread pizza topped with mushrooms, mozzarella cheese, and… wait for it… KETCHUP. That's how they do street food in Poland!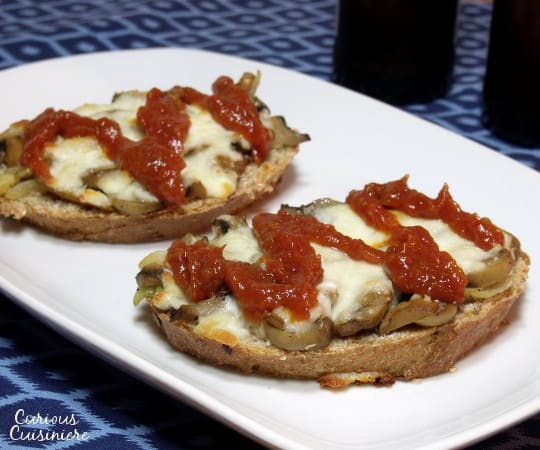 Szarlotka – Apple Pie – A thick layer of apples piled atop a dense, cakey crust and topped with a shortbread. That's how the Polish do apple pie.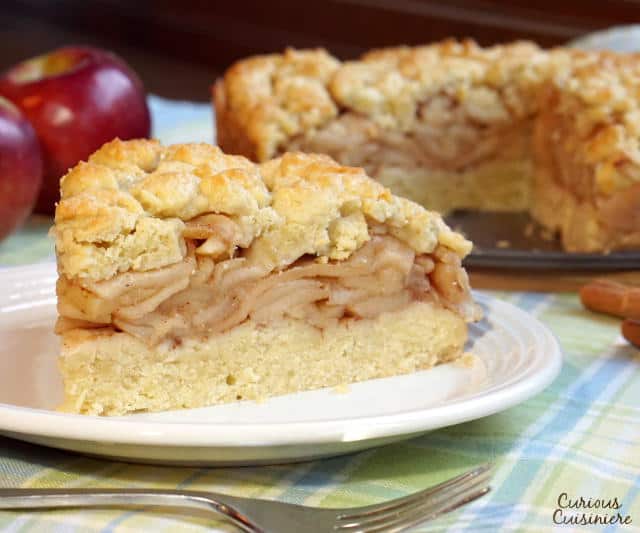 Barszcz – Borscht – A classic warm beet soup with variations popular throughout Russia, Poland and Ukraine.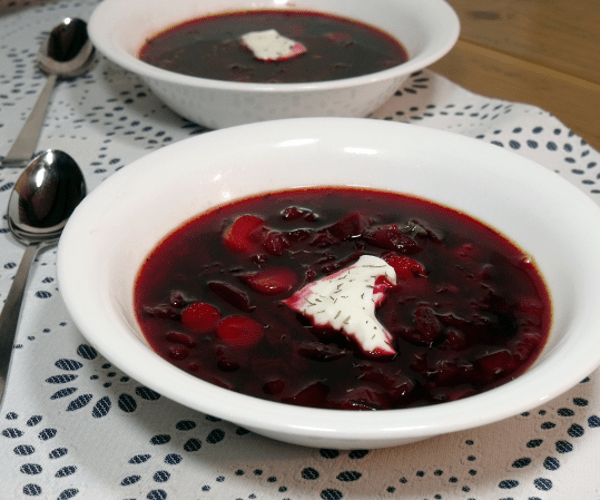 Blueberry Pierogi – A sweet, summer version of this classic Polish dish, filled with berries and topped with sweet cream.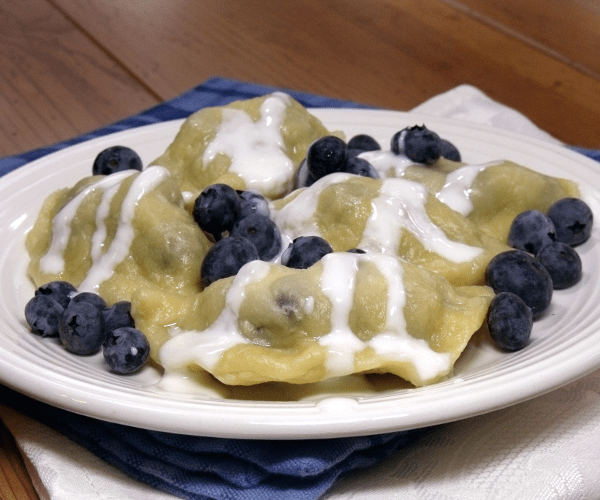 If you liked this recipe, here are some similar dishes you may enjoy!