An unexpected combination of flavors comes together to create Lazanki. With cabbage, noodles, sour cream and mushrooms, this dish could be called the Polish version of stroganoff.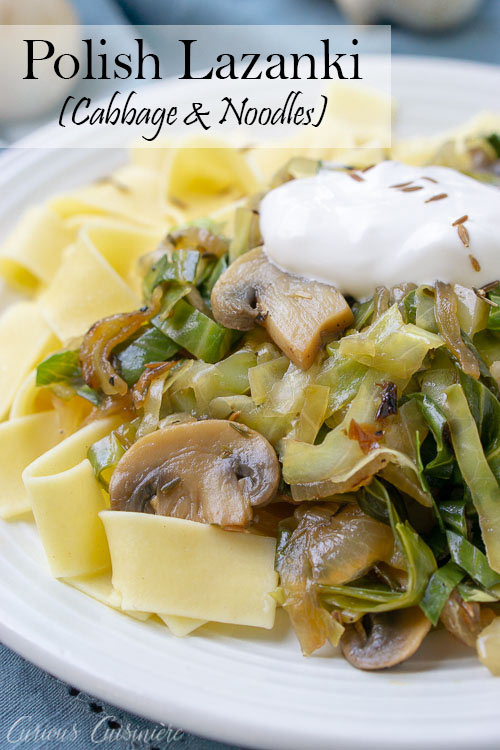 What happens when 16th century Poland gets an Italian queen?
High Italian cuisine starts to trickle into Polish culture, giving us interesting, but quite tasty, fusion dishes, like lazanki.
What is Lazanki?
At its most basic, lazanki combines pasta from Italian cuisine with a classic Polish cabbage preparation.
Cabbage, sauerkraut, mushrooms, and herbs come together to make a uniquely Polish pasta topping.
Does the combo sound a bit odd to you? It did to us too.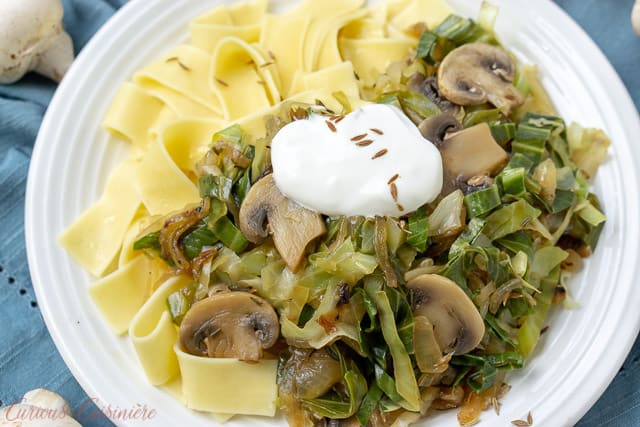 Making Polish Cabbage and Noodles
Honestly, as we read lists of ingredients to make lazanki, I was skeptical of how they would work together.
But, it sounded like an easy dinner recipe, so we decided to take the plunge.
Even until the last step, when I tasted the cabbage mixture, I still couldn't put it all together in my head. I think it's because, as Americans, we're not used to the vinegar tang of sauerkraut and the earthiness of mushrooms paired together.
But, as I mixed in the sour cream at the final step, the creamy sauce mellowed the sauerkraut tang. And, the dish's flavors finally came together into something vaguely reminiscent of a stroganoff.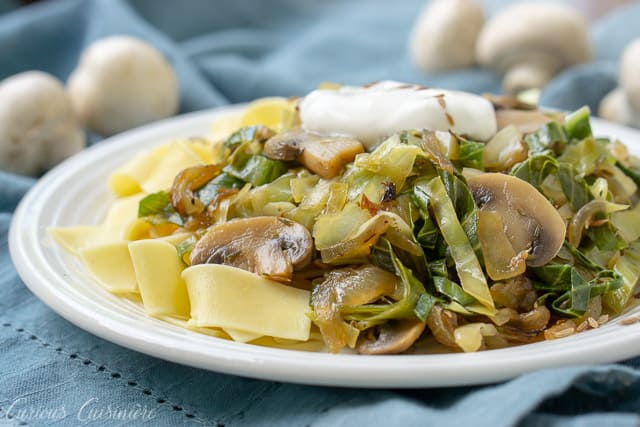 It is definitely different, but it was one of those dishes that grew on us as we ate it. By the end, we were wishing we had made more, so we could eat leftovers the next day.
If you like stroganoff, take a step out of our your comfort zone and give lazanki a try.
You might just find a new favorite!
Our Lazanki Recipe
Traditionally, lazanki is prepared with flat rectangular-shaped, homemade noodles. We've made this dish numerous times since we first shared the recipe, and sometimes we do use rotini, in a pinch (see our pictures below).
However, there is something much more rustic and much more Polish about using a wide flat noodle. Find the widest egg noodle you can, and that will really make the dish.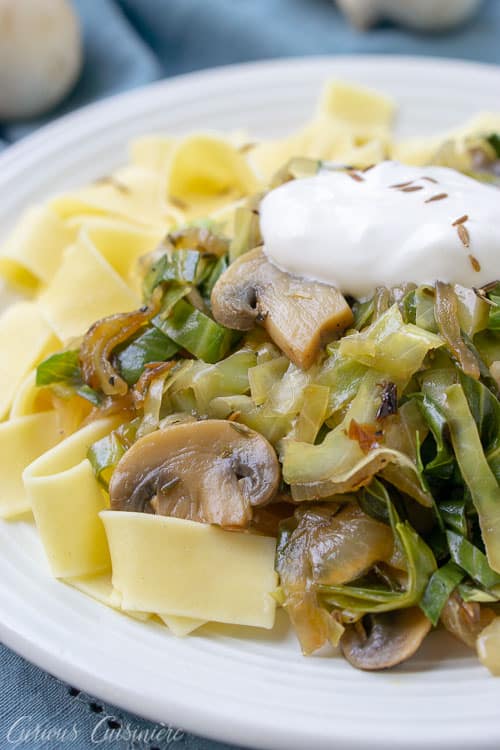 Polish Cabbage and Noodles (Lazanki)
An unexpected combination of flavors comes together to create Lazanki, a dish that could be called an incredibly flavorful and comforting Polish stroganoff.
Ingredients
1

small

onion,

chopped

2

c

cabbage,

sliced into 2" strips

1

c

sauerkraut,

drained

1

(4 oz) can

mushrooms,

drained

1

tsp

caraway seeds

¼

c

water

1

bay leaf

½

tsp

thyme

¼

tsp

oregano

½

tsp

paprika

1/8

tsp

ground black pepper

¾

tsp

salt

6

oz

small noodles,

dry (egg noodles are closest to the traditional Polish noodles)

¼

c

sour cream
Instructions
In a large, cast iron or non-stick skillet, heat onions with 2 Tbsp water over medium-low heat. Cover and cook 30 minutes until dark brown and caramelized, checking frequently and adding water if necessary to prevent burning.

Add remaining ingredients except noodles and sour cream. Simmer over low heat for 20-30 min, until cabbage is tender.

Bring some water to a boil in a medium saucepan. Add noodles and cook 7-9 minutes, until al dente. Drain and set aside.

Remove the cabbage mixture from the heat. Add sour cream and mix thoroughly. Add drained noodles and toss until well mixed.

Top with a sprinkling of parsley.
Nutrition
Calories:
442
kcal
|
Carbohydrates:
73.7
g
|
Protein:
15.2
g
|
Fat:
10.3
g
|
Saturated Fat:
4.8
g
|
Cholesterol:
84
mg
|
Sodium:
1414
mg
|
Fiber:
8.3
g
|
Sugar:
6.8
g
---
This is one of the recipes from the early days of Curious Cuisiniere. We've updated our pictures since we first shared it, but we've left some originals here, in case you've found us in the past and are looking for that old, familiar image. (This version we did use rotini instead of the traditional, wide noodles.)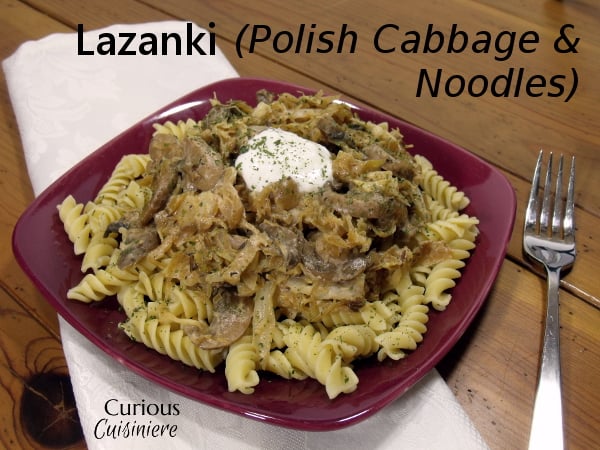 If you liked this recipe, here are some similar dishes you may enjoy!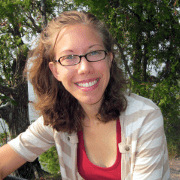 Sarah is one of Curious Cuisiniere's founding duo. Her love for cultural cuisines was instilled early by her French Canadian Grandmother. Her experience in the kitchen and in recipe development comes from years working in professional kitchens. She has traveled extensively and enjoys bringing the flavors of her travels back to create easy-to-make recipes.