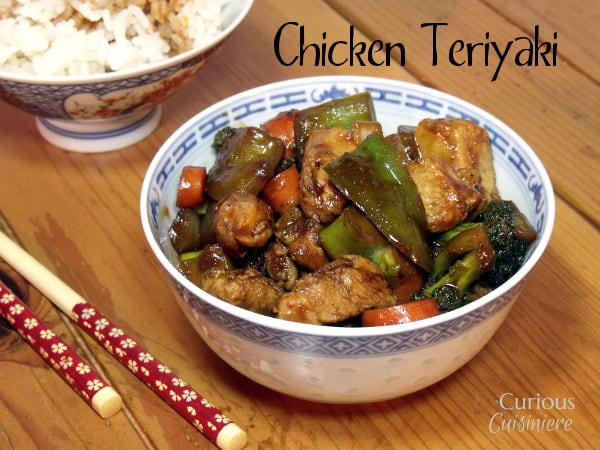 What is it about Chinese takeout?
Really.
It's not particularly authentic. Most of the dishes taste similar. And you never like the fortune in the cookie that you've wait so eagerly to break open.
And yet, it's sweet and salty, crunchy and saucy goodness that we just can't get enough of.
It's dangerous that we have a takeout place so close we can walk.
Utterly dangerous.
We do love those dishes. And, don't even get me started on the smell that permeates from a bag stuffed full of those characteristic, packed-to-the-brim boxes!
The flavors seem so exotic, and if you don't want to load up your cart in the Asian section of the grocery store, it feels like takeout is the only other options.
So, we've started trying our hand at recreating and healthifying (we're going to pretend that's a word) some of our takeout favorites.
We've had success with Sesame Chicken and Crispy Fish. We even found a way to make our own Homemade Teriyaki Sauce, eliminating the half-used bottle of store-bought sauce that would set in our fridge for months, until another teriyaki craving came along.
If you have that bottle taking up space in your fridge, feel free to use it up here, otherwise, check out our Teriyaki Sauce recipe. It'll save you a trip to the grocery store. And, isn't that part of what quick weeknight meals are all about?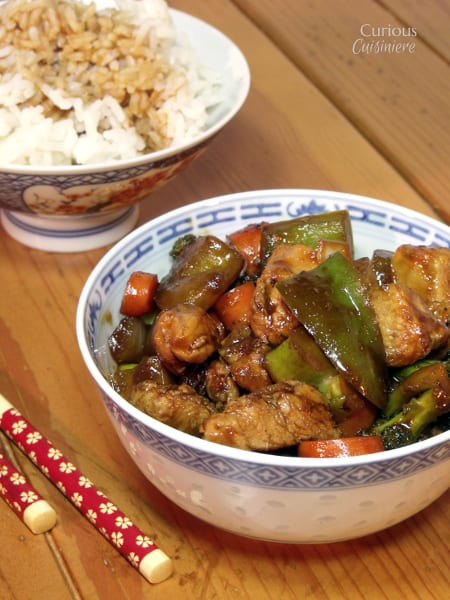 Chicken Teriyaki
Author:
Sarah | Curious Cuisiniere
Ingredients
1 ½ c water
1 c rice
1 lb chicken breast, cut into bite-sized pieces
3 c broccoli, chopped
1 large green pepper, chopped
1 medium onion, chopped
3 large carrots, sliced
3 Tbsp water
1 c teriyaki sauce (Make your own usingTHIS RECIPE.)
Instructions
Combine rice and water in a medium saucepan and bring to a boil. Simmer, covered over medium-low heat for 15 min. Remove from heat and let set, covered for 5 minutes before serving.
In a large, non-stick frying pan, brown chicken over high heat for 2-3 minutes.
Add veggies with 3 Tbsp water and heat for 2-3 minutes, adding water as needed to keep the veggies from sticking.
Add sauce and simmer until thickened, stirring constantly, 3-5 minutes.
Serve over steamed rice.
Notes
Store-bought teriyaki sauce is incredibly high in sodium. Sodium listed is based on an estimate of store brand sauce. Look for low-sodium sauces or use our
Homemade Teriyaki Sauce
to reduce the sodium and sugar of this recipe.
Nutrition Information
Serving size:
4 SERVINGS
Calories:
483
Fat:
4.8g
Carbohydrates:
62.1g
Sugar:
15.9g
Sodium:
2956mg
Fiber:
5.2g
Protein:
47g
Cholesterol:
97mg
If you liked this recipe, here are some similar dishes you may enjoy!