Teriyaki Sauce is quick and easy to make at home. Don't reach for that store bought bottle of teriyaki sauce again with this homemade recipe!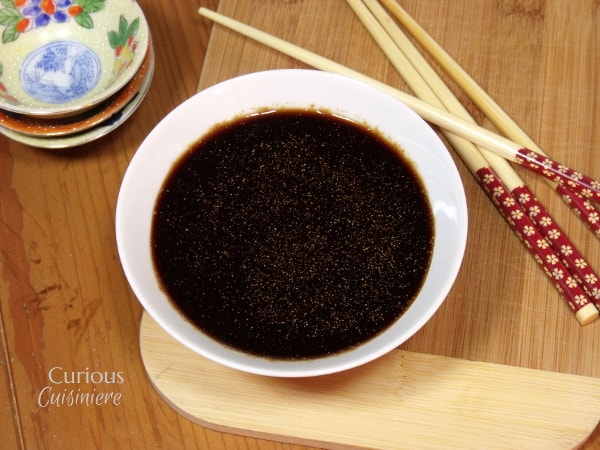 What Is Teriyaki?
Teriyaki is first and foremost a Japanese cooking technique where meat is marinated in a sauce of soy sauce, mirin (or sake), and sugar and then broiled or grilled.
The marinade reduces on the meat as it cooks and becomes a glossy glaze.
The word "teriyaki" actually comes from a combination the Japanese words "teri" which refers to the shine that the sugar in the glaze gives the meat and "yaki" which refers to grilling or broiling.
In Japan, it is common to find the teriyaki technique used for fish. But, in the West, we're most familiar with the teriyaki flavor used for chicken and pork.
In the West though, teriyaki has become much more than the Japanese cooking technique.
Chances are you've coma across teriyaki burgers, teriyaki meatballs, etc, etc.
So, many things have taken on the teriyaki flavor profile.
But that's ok with us, because, done well, it can be SO tasty!
What Is Teriyaki Sauce Made Of?
As we mentioned, at its most basic, the teriyaki marinade sauce (called "tare") is made of soy sauce, sake or mirin (rice wine), honey, and ginger.
Teriyaki sauce is salty and savory (from the wine) and a little sweet.
As the sugars in the sauce caramelize over heat, the sauce deepens to a light, carmely-sweet flavor that so perfectly complements the complex saltiness of the soy sauce.
Since sake and mirin aren't staples in every kitchen, we've substituted cooking sherry and rice vinegar in our teriyaki sauce recipe below.
The sherry makes for a nice substitute, but if you have sake, feel free to use it instead.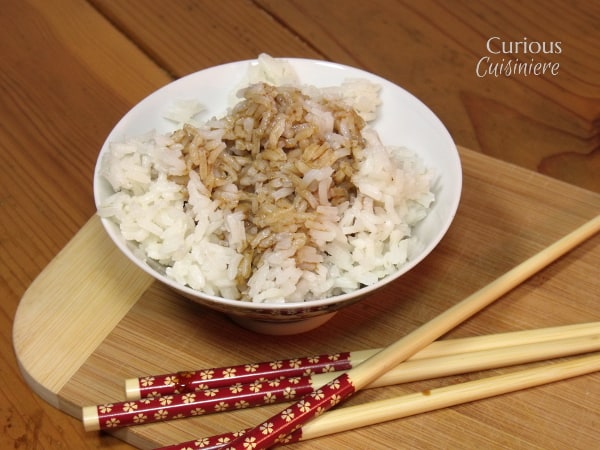 Traditional Teriyaki Sauce vs American-ized Teriyaki Sauce
It is worth mentioning specifically the difference between traditional teriyaki marinade and American-iced "teriyaki sauce".
As we discussed above, traditional teriyaki is a combination of soy, sake, and sweetener.
It is a thin sauce, whose purpose is for marinating.
Often, you will find American versions of "teriyaki sauce" that are heavy on the sweeteners and a thick, saucy consistency. This sauce is much sweeter than traditional teriyaki. (And, sometimes even leans more in flavor to a hoisin sauce.)
The teriyaki sauce recipe that we are sharing with you today is more of the traditional, thin, lightly sweet, marinade. So, keep that in mind, if you are used to using the thick American-style version.
Making Our Homemade Teriyaki Sauce Recipe
Teriyaki chicken and salmon are two dishes that we love, but we never have the sauce on hand, so we never made them.
Once we realized how incredibly simple it was to whip up a batch of teriyaki sauce from pantry staples, well, lets just say we felt like we had struck gold!
Since we do like to use our teriyaki sauce in non-traditional applications, like stir fries where the sugars in the sauce don't have the chance to reduce and thicken into a nice glaze, we have used a bit of cornstarch to start the thickening process of the sauce and help it to coat whatever food it is seasoning.
Freezing Teriyaki Sauce
If you do like having teriyaki on hand for whenever the craving strikes (and 5 minutes of simmering is just too much), you can freeze this sauce in ice cube trays, so you just have to pop a couple cubes into your frying pan for a quick sauce.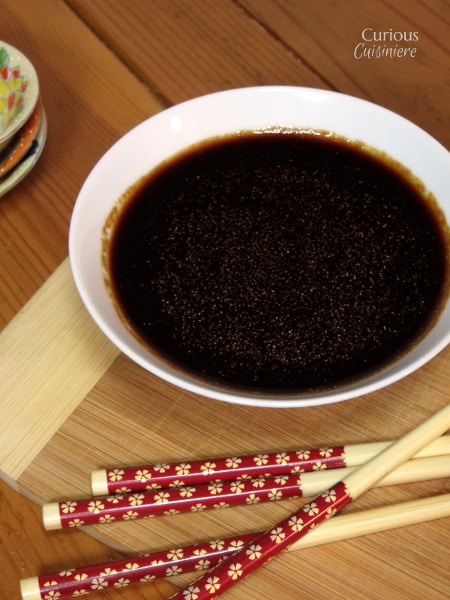 Homemade Teriyaki Sauce
Teriyaki Sauce is quick and easy to make at home. Don't reach for that store bought bottle of teriyaki sauce again with this homemade recipe!
Yield: 1c
Ingredients
1/2

c

soy sauce

1/4

c

honey

2

Tbsp

cooking sherry

(or sake)

2

Tbsp

rice wine vinegar

(or sake)

2

Tbsp

water

1/2

tsp

ground ginger

1/2

tsp

garlic powder
Instructions
In a small bowl mix all ingredients, stirring until the honey and molasses have disolved.

Use the sauce as a marinatd or to season stir fries.* The sauce will keep in the refrigerator for up to 2 weeks. (Or it can be frozen for later use.)
Notes
*To use as as stir fry seasoning: We find that one recipe of homemade teriyaki sauce is enough to season roughly 8 cups of stir fry ingredients to serve 4-6 people. Add the sauce to ingredients in the pan after they are partially cooked, and stir constantly until sauce thickens slightly. (Optionally, you can also add in 1 Tbsp cornstarch mixed with 2 Tbsp water to your stir fry mix. This will cause the sauce to thicken slightly to coat your ingredients.
For a more traditional application as a marinade: Marinade your meat or fish in the teriyaki sauce for 30 minutes to 1 hour before grilling or broiling. Brush the meat often during cooking with the excess marinade. (Or simmer the used marinade until it reduces to a thick glaze that you can pour over your grilled meat.)
This recipe from 2013 was updated in 2020.
Nutrition
Calories:
17
kcal
|
Carbohydrates:
2.9
g
|
Sodium:
305
mg
|
Sugar:
1
g
Save
Save
Save
If you liked this recipe, here are some similar dishes you may enjoy!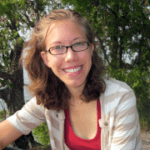 Sarah is co-owner of Curious Cuisiniere and the chief researcher and recipe developer for the site. Her love for cultural cuisines was instilled early by her French Canadian Grandmother. Her experience in the kitchen and in recipe development comes from years working in professional kitchens. She has traveled extensively and enjoys bringing the flavors of her travels back to create easy-to-make recipes.