If you love hearty bread, Bauernbrot is for you! This German rye bread brings authentic flavor and texture together in one easy to make loaf.
German Bread
Germans love their bread dense and hearty.
Rye flour is a common addition to their loaves, giving them a darker color and very heavy texture.
In fact, rye is such a common bread ingredient that German breads are classified by the amount of rye content they contain.
Weizenbrote – "wheat bread" – at least 90% wheat
Weizenmischbrote – "mixed wheat bread" – wheat and rye bread with 50-89% wheat
Roggenbrote – "rye bread" – at least 90% rye
Roggenmischbrote – "mixed rye bread" – rye and wheat with 50-89% rye
Vollkornbrote – "whole grain bread" – breads made with ground whole grains
(Information from GermanFoodGuide.com.)
Since we're big fans of hearty bread, we really love the fact that there's no wimpy bread when it comes to traditional German bread.
Forget American white bread!
In fact, Germans sometimes refer to their wheat bread (weizenbrote) as "white bread", since is is so much lighter in color and flavor than the rye breads.
When we traveled in Germany, we were often offered the choice between white or brown bread for breakfast or with lunch. We typically went with brown bread, since we love hearty bread and we though that "white bread" would be what we think of as white bread here in the States.
Imaging our surprise when we decided to try something different one meal and ordered "white bread". What we received was still a golden brown, grainy wheat, just not quite as dense and heavy as the rye breads that we had been eating!

German Farmer's Rye Bread
Bauernbrot means "farmer's bread", and, as the name implies, it is more common to find this kind of bread on farms. It is a bit heartier than a standard landbrot (or "country bread"), because farmers need a bread that will stick with them!
We found that farmer's bread tends to fall in the Roggenbrote or Roggenmischbrote categories, meaning that it is so hearty because it is over 50% rye.
And, like many German breads, it uses a sourdough starter to give the bread rise and develop a beautiful, lightly sour, flavor.
As if rye and sourdough don't pack enough flavor, many of these breads are also seasoned with one or a mixture of spices known as "German bread spice".
What is German Bread Spice?
One thing you will notice when eating German rye bread, is that it has a very characteristic flavor. Many of the recipes we found called for "German bread spice", which seemed to be key to creating that authentic German flavor.
German bread spice is a mixture of spices that typically includes caraway, anise, fennel, and coriander. The sweet, yet savory flavor of these spices adds a wonderful depth and sweetness to the rye bread.
In addition to adding flavor, they are wonderful medicinal spices that aid in digestion.
Rye bread packs a lot of fiber, and mixing these spices right into the bread gives your digestive system a little extra help breaking all that fiber down.

Our Bauernbrot Recipe
In Germany, breads can differ drastically based on region, meaning that a bauernbrot from one area's farms won't necessarily taste like a bauernbrot from another region's farms.
Our bauernbrot recipe creates a dense and hearty bread that is heavy on the rye, but has enough wheat flour mixed in to create a balance, hearty bread. And, of course, we included German bread spice to give the full effect of authentic German flavor.
We do use a sourdough starter for this bread, as is quite traditional in German bread making, but if you're not used to working with sourdough, don't worry. Our recipe walks you through making the simple sourdough starter, and this starter only needs to rest for 24 hours before making the bread.
That means no multiple days of feeding and care before you can finally get your bread into the oven!
If you love hearty bread that is perfect for winter soups or spreading with creamy cheese spreads, then we are confident that you will love this German rye bread recipe!
Bauernbrot (German Farmer's Bread)
For best flavor, the starter for this bread needs to rest for 24 hours before making the bread.
Yield: 1 (7 inch diameter) loaf
Ingredients
For baking
1

egg white beaten with 1 Tbsp water

(for the egg wash)

Cornmeal

(to dust the baking sheet)
Instructions
Mix all starter ingredients in a large bowl. Cover the starter with plastic wrap and let it rest on the counter for 24 hours, until very bubbly.

Using a stand mixer fitted with a dough hook, add all the dough ingredients to the starter, starting with ½ c all purpose flour. Add the remaining all purpose flour as needed to help the dough come together. Knead on the mixer for 1-2 minutes, until a soft and slightly sticky ball of dough forms.* (Alternately, turn the dough out onto a lightly floured surface and knead by hand for 5-7 minutes.)

Shape the kneaded dough into a ball. Cover it with a damp tea towel and let it rise in a warm, draft-free place for roughly 2 hours, until puffy and nearly doubled.

Knead the dough a couple of times (using added flour on your hands has needed) and shape it into its final round shape, pressing to flatten the round slightly. Place the shaped dough onto a cornmeal-dusted baking sheet. Brush the top of the dough with a little of the egg white mixture and cut a few slices in the top of the dough, using a serrated knife. Let the shaped dough rise in a warm, draft-free place for 40-50 minutes, until puffy.

Near the end of the final rising time, preheat your oven to 425F.

Bake the bread at 425F for 30-40 minutes, until the bread sounds hollow when tapped or a thermometer inserted into the center of the bread registers 180-185F.

Remove the bread from the baking sheet, and let it cool at least 10-15 minutes on a wire rack before cutting and serving.
Notes
*Because of the high volume of rye flour, this bread dough will not create the typical elasticity that you would see in a dough with a higher portion of wheat flours. (This also means that the bread will not spring in the oven as much as a wheat bread does.)
If you liked this recipe, here are some similar dishes you may enjoy!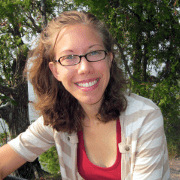 Sarah is one of Curious Cuisiniere's founding duo. Her love for cultural cuisines was instilled early by her French Canadian Grandmother. Her experience in the kitchen and in recipe development comes from years working in professional kitchens. She has traveled extensively and enjoys bringing the flavors of her travels back to create easy-to-make recipes.