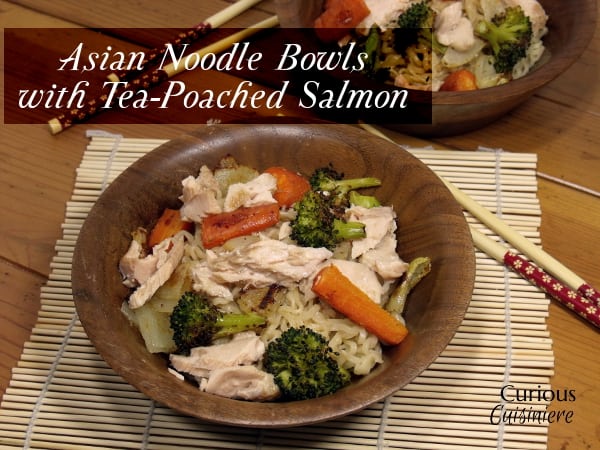 Do you ever feel like you are stranded in the middle of a desert?
Maybe it's not a desert, maybe it's a beautiful summer day and you're out on a boat, enjoying the water and the sun, but you can't see land, and as much as you're enjoying where you are presently, there's a bit of an unsettled feeling in the back of your mind that you won't be able to find your way home.
There are so many ways to feel stranded. I think too often we think about 'stranded' in the terms of the parched discomfort of a desert, but stranded can take other shapes.
In a way, that's what Lent is about.
Jesus took 40 days alone in the desert, intentionally, to reflect on his mission and center himself in his Father's love.
Would you go into a desert willingly?
I don't know if I would.
But, Lent is a perfect time to take a step back and ask myself what deserts I am living in. Where do I feel stranded? What part of my life feels dry? Where do I feel alone? Where do I feel without purpose? What am I longing for, right now, at this moment?
So many times I don't even notice these feelings as they start to creep into my life, but I can be sure that whatever the feeling, if I notice or not, it is having an impact on how I live my life and how I treat those around me.
This is where Lent starts. With the realization of our own feeling of stranded-ness, we can start to see how we need to grow. Where we need to change. What we need to move towards.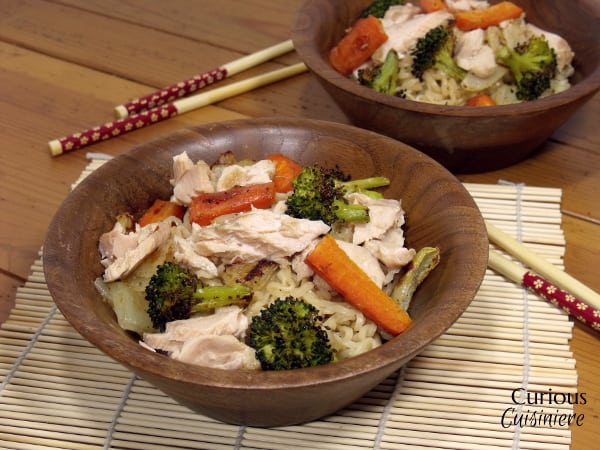 Asian Noodle Bowls with Tea-Poached Salmon
Author:
Sarah | Curious Cuisiniere
Ingredients
The Dressing
2 Tbsp canola oil
2 Tbsp soy sauce, low sodium
2 tsp tahini*
2 tsp honey
2 tsp lime juice
1 tsp ginger
The Veggies
4 medium carrots, sliced
1 lb broccoli, cut into bite-sized pieces
1 large onion, chopped
2 tsp garlic powder
1 tsp salt
The Salmon
2 c water
2 green tea bags
1 Tbsp black peppercorns
1 lb salmon filet
The Noodles
4 c water
4 packages ramen noodles, broken slightly (discard the spice packet)
The Toppings
2 Tbsp green onions, thinly sliced
2 Tbsp sesame seeds
2 tsp parsley
Instructions
Preheat oven to 425F.
In a small bowl, whisk together oil, soy sauce, tahini, honey, lime juice, and ginger. Set dressing aside.
Toss carrots, broccoli, and onions with garlic powder and salt. Spread onto a greased and foil-lined baking sheet. Spray lightly with cooking spray. Roast vegetables at 425F for 15 minutes, until darkened, but still crisp. Remove from the oven and set aside.
While the vegetables are roasting, in a medium saucepan, bring 2 c of water to a boil with the tea bags and peppercorns. Add fish and simmer to poach for 10 minutes. Remove fish from the tea to a plate and flake with a fork.
In a separate pot, bring 4 c of water to a boil. Stir in ramen and cook 1 minute, until noodles are soft. Drain liquid.
To serve: toss ramen with the ginger lime dressing and ladle into individual bowls. Add vegetables and flaked salmon. Top everything with a sprinkling of green onions, sesame seeds, and parsley.
Notes
*Creamy peanut butter can be substituted for tahini
Nutrition Information
Serving size:
EACH OF 4 SERVINGS
Calories:
558
Fat:
25.6g
Saturated fat:
5.6g
Carbohydrates:
51.6g
Sugar:
10.2g
Sodium:
2010mg
Fiber:
8.3g
Protein:
33.6g
Cholesterol:
50mg
If you liked this recipe, here are some similar dishes you may enjoy!