This recipe for a traditional Yakisoba is a budget-friendly Japanese noodle stir fry that is perfect for using up leftover meat, like pork, chicken, or turkey.
Yakisoba: Japanese Noodle Stir Fry
Yakisoba is a Japanese noodle dish that literally translates to grilled (yaki) noodles (soba). This Japanese dish has a heavy Chinese influence and is very similar to Chinese Chow Mein. Both dishes feature stir fried noodles, however, Chinese chow mein uses wheat noodles that are often fried crisp or nearly crisp before being mixed or topped with the stir fried vegetables.
Yakisoba can use either wheat noodles (like ramen) or traditional buckwheat noodles (soba noodles). The noodles are stir fried with meat and vegetables. The dish is incredibly versatile and you will find many versions using different meats and vegetables. Amidst the variations, pork seems to be the most common meat and carrots and cabbage are the most frequently used vegetables.
Making Our Yakisoba Recipe
Once the vegetables and meat have cooked and the cooked noodles have been added and sauteed briefly, a sweet and slightly salty sauce is added to the pan. You can find Yakisoba sauce sold in specialty Asian stores, but the ingredients used to create the traditional Yakisoba flavor can be made using ingredients you probably already have in your pantry and fridge: soy sauce, Worcestershire sauce, and sugar.
Like most noodle dishes, Yakisoba comes together incredibly quickly, making it a perfect weeknight meal for using up whatever meat and vegetables you have on hand. And, while Japanese noodles are traditional to use, you could even use spaghetti or linguini noodles if that's what you have on hand!

Using Leftovers To Make A Tasty Yakisoba
With big holiday dinners coming up, we are already thinking about the best part: leftovers!!
One thing we love about Asian noodle dishes is that they are so versatile. You can take the concept and throw in any combination of meats and veggies, even change up the sauce depending on your family's taste. While pork is the most traditional meat to find in Japanese Yakisoba, we decided to try it out with some leftover turkey. And, while not incredibly traditional, the dish is incredibly tasty with turkey. So, after you're sick of second and third Thanksgiving from all the leftovers, this is a great way to re-invent them.
And, if you're looking for other dishes to use up that leftover turkey, take a look at our Turkey Enchilada Pasta Bake and Turkey White Chili.
More Asian noodle dishes
Fix up a bowl of comfort! You don't need to head to your favorite restaurant in order to get your Asian noodle fix. Try making these popular noodle dishes at home!
Yakisoba (Japanese Noodle Stir Fry)
This recipe for a traditional Yakisoba is a budget-friendly Japanese noodle stir fry that is perfect for using up leftover meat, like pork, chicken, or turkey.
Ingredients
For the Sauce
3

Tbsp

Worcestershire Sauce

2

Tbsp

ketchup

2

Tbsp

soy sauce

1

tsp

brown sugar
For the Dish
6

oz

dry noodles: soba noodles,

ramen, spaghetti, or linguini

1

Tbsp

peanut oil or sesame oil

2

carrots,

julienned

1

onion,

sliced

¼

lb

cabbage,

sliced thin

1

c

cooked turkey,

diced

2

green onions,

sliced (for garnish)
Instructions
In a small bowl, combine sauce ingredients. Set aside.

Cook the noodles in boiling water to al dente according to your packaged instructions. Drain and cool the cooked noodles in cold water. Set aside.

Heat oil in a wok or large skillet. Add the carrots and onions. Sauté for 2-3 minutes over medium high heat, until bright and starting to soften. Add the cabbage and continue to cook, 1-2 minutes. Add the turkey, and continue to sauté until it is heated through. Finally, add the drained noodles and sauté until heated through.

Add the sauce to the mixture in the wok, tossing to coat completely. Taste the noodles and adjust the seasonings to suit your taste.

Garnish with green onion slices to serve.
If you liked this recipe, here are some similar dishes you may enjoy!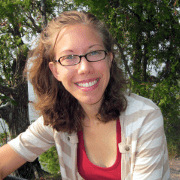 Sarah is one of Curious Cuisiniere's founding duo. Her love for cultural cuisines was instilled early by her French Canadian Grandmother. Her experience in the kitchen and in recipe development comes from years working in professional kitchens. She has traveled extensively and enjoys bringing the flavors of her travels back to create easy-to-make recipes.