Oats make for a nutritious addition to breakfast and some savory dishes. Come along with us as we explore all about oats and the different types of oats.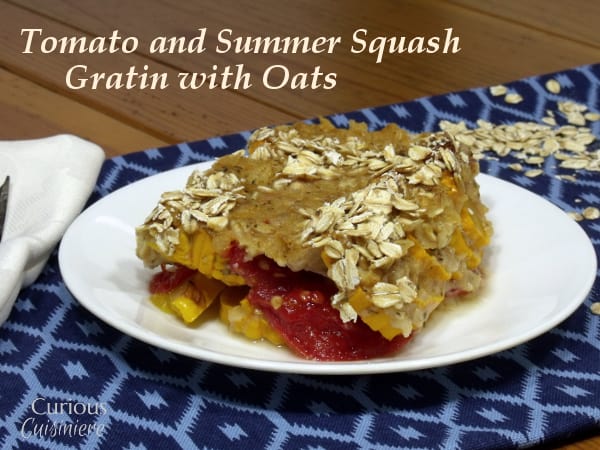 All About Oats
Did you know that 99% of Americans do not meet the daily whole grain recommendations and 85% fall short of dairy recommendations?
Those are staggering numbers considering the vital nutrients whole grains and dairy contain for our bodies.
Nutrition in Oats
Many of us think about oats just for our hot breakfast or granola, but these versatile whole grains are so nutritious, we should be using them for more than just breakfast!
A few things oats can effect: 
Increase your level of appetite control hormones, helping to keep you full longer and eliminating the between-meals-munchies
Lower bad cholesterol (LDL) and reduce the risk of heard disease
Boost the immune system's ability to fight bacteria and viruses
Help to reduce the risk of type 2 diabetes, due to the levels of soluble fiber that helps control blood sugar
Reduce the risk of asthma in children
In addition, oats are higher in protein and healthy fats and lower in carbs than most other whole grains.
Particularly if you follow a gluten free diet, adding oats helps to bring vital minerals, vitamins, antioxidants and fiber into your diet that may be missing when you cut out other whole grains.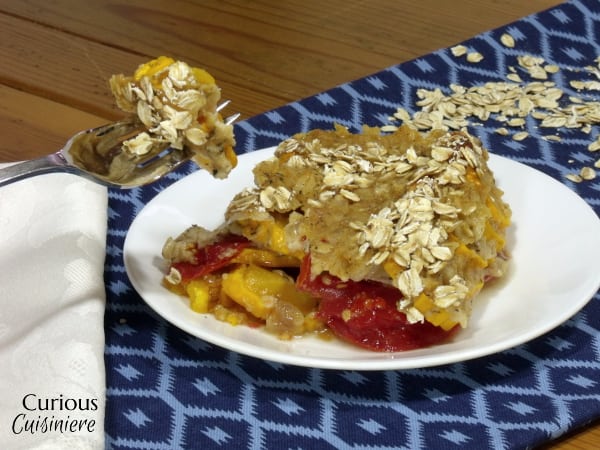 Different Types of Oats
Whole Oat Groats – "Groat" = grain. These are oat grains that have been harvested, cleaned and removed of their inedible hulls. They take the longest to cook.
Steel Cut – Made by coarsely chopping the groats with a metal blade. They cook more quickly than groats because they are more easily penetrated by liquid. (Also known as Irish oatmeal.)
Scottish Oatmeal – Groats that have been stone ground, creating pieces of various sizes.
Rolled Oats (Old Fashioned) – Groats that have been steamed, then rolled into flakes. Rolled oats stay fresh longer and cook faster than other varieties because the process stabilizes the healthy oils and creates a greater surface area.
Rolled Oats (Quick/Instant) – Groats that have been rolled thinner and steamed longer. These are nutritionally the same as all of the above, but cook quicker and have a creamier texture than other varieties.
Oat Flour – Finely ground groats that can be used as you would any other type of flour. Oat flour does not contain gluten, so you may need to adjust recipe ingredients to keep your baked goods light and fluffy. If making substitutions, it is generally recommended to replace only 20-25% of the flour with oat flour to keep the texture and moisture of your end product.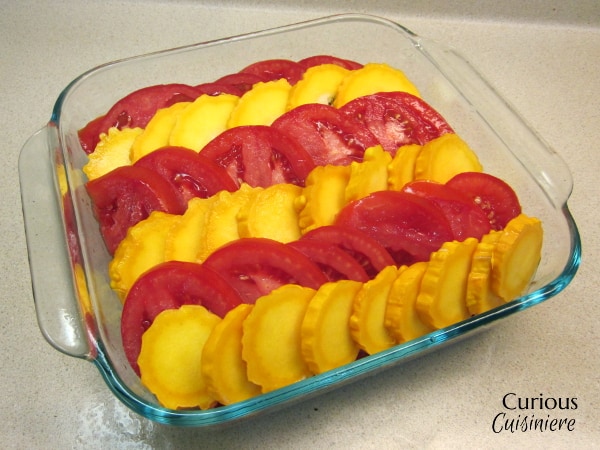 Tomato And Summer Squash Gratin
We're using classic rolled oats instead of breadcrumbs as the topping for in this French-herbed Tomato and Summer Squash Gratin.
Summer garden vegetables and a light cream sauce made from skim milk bake together to create a flavorful and fragrant side dish that is the perfect accompaniment to any meal.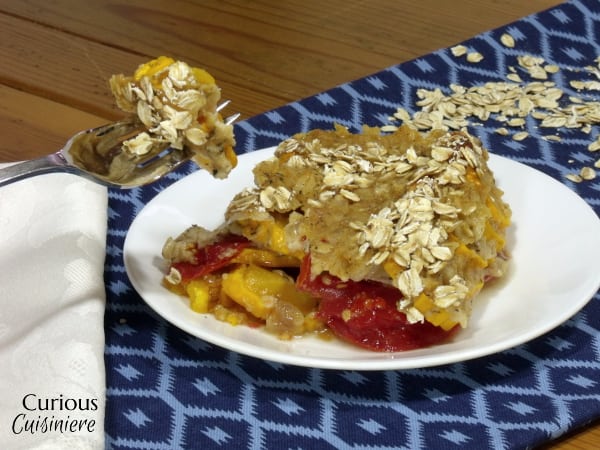 Tomato and Summer Squash Gratin with Oats
Tomatoes and summer squash make up this unique savory summer side dish.
---
Ingredients
1

lb

summer squash

(We used crooked neck), peeled and sliced ¼" thick

1

tsp

salt

1

Tbsp

unsalted butter

1

onion,

diced

1

bay leaf

1

tsp

thyme

1

tsp

marjoram

½

tsp

basil

½

tsp

garlic powder

½

tsp

salt

2

c

milk

1

lb

tomatoes,

sliced ¼" thick

½

c

old fashioned rolled oats
Instructions
Preheat your oven to 400F.

Place sliced squash in a large bowl. Toss with 1 tsp salt and set aside to let the salt pull the moisture from the squash for at least 10 minutes.

In a large sauté pan, heat butter over medium heat. Add diced onions and sauté until golden brown and caramelized, 8-10 minutes.

Remove the onions from the heat and mix in flour and seasonings until well mixed.

Return the mixture to the heat. Add milk and bring to a simmer. Reduce the heat to medium low and stir constantly until the mixture has thickened, 3-5 min. Remove the sauce from the heat, and remove the bay leaf.

Spread half of the sauce in a 9x9 baking dish. Rinse the salt from the squash slices and layer squash and tomato slices over the sauce. Spread the remaining sauce over top of the veggie slices. Top with the rolled oats.

Cover the dish tightly with aluminum foil and bake for 30 minutes, until the dish begins to bubble near the center. Remove the foil and bake for an additional 10 minutes, until the dish is fully bubbly all the way to the center.

Remove from the oven and let stand 5 minutes before serving.
---
If you liked this recipe, here are some similar dishes you may enjoy!