Pan de coco is a dairy free coconut bread from Honduras. Often shaped as rolls, they are at home alongside a meal or alone as a snack.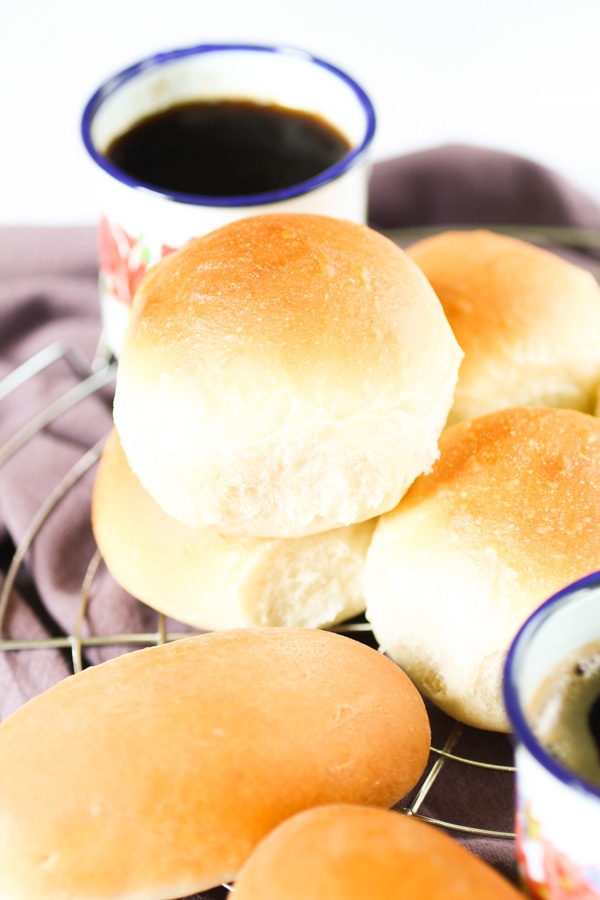 Honduran pan de coco
This pan de coco or coconut bread is native to the Honduran coasts. For years the Garifuna families living there have enjoyed and shared their recipes with the rest of the country.
(As a note, this pan de coco is different from the sweet Filipino coconut-filled rolls of the same name.)
Coconut palms abound on the Caribbian edge of Honduras. So, it's no surprise that traditionally these rolls are made with coconut milk extracted from fresh coconuts and coconut oil.
Pan de coco show up in many Central American cuisines and Caribbean cuisinines. Particularly in Nicaragua, Venezuela, Colombia, Guatemala, Jamaica, and the Dominican Republic. You will find that these countries share a similar recipe for pan de coco.
What is unique to the Honduran pan de coco is that it doesn't have any dairy products or eggs.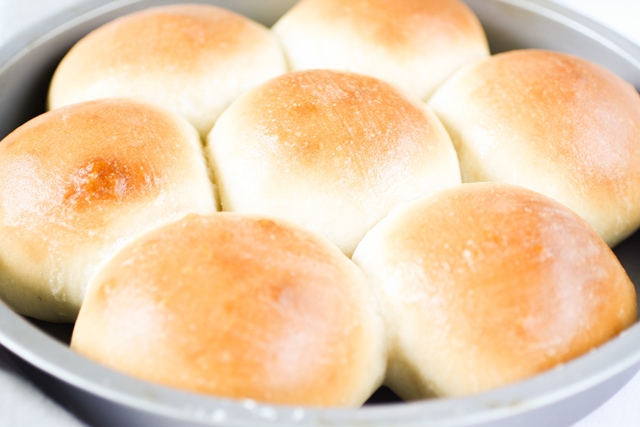 What coconut milk to use in this bread?
Our recipe for pan de coco is the traditional one. It has few ingredients and yields delicious buns.
Many Hondurans living outside their country will tell you to go ahead and find some fresh coconuts to make this recipe. The aroma of these buns made with fresh coconut milk is hard to replicate with canned coconut milk.
But, sometimes you have to use what you have.
I'm currently living in Kentucky where I only have canned coconut milk, so that's what I used for this recipe.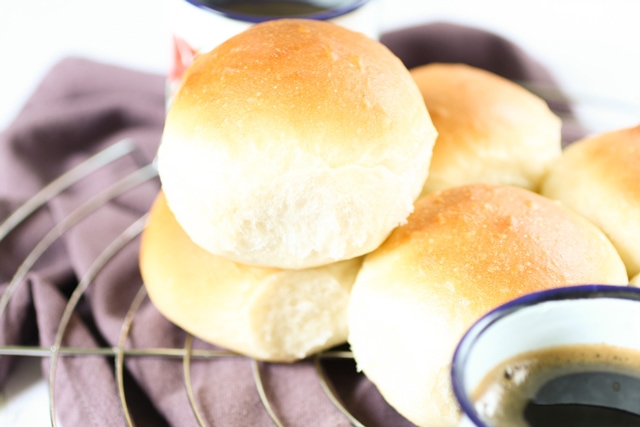 What does coconut bread taste like?
This bread has a tight crumb making it dense, but soft at the same time.
Although these rolls are made with coconut milk, they are not sweet. And once baked, there is no coconut flavor in them.
How to make Honduran coconut bread by hand
This is a somewhat wet/sticky yeast dough. So, if you have a stand mixer, I really recommend you use it. The recipe card below has instructions for that method.
The dough starts by mixing yeast, water, and sugar, and letting it sit for about 5 minutes.
If mixing by hand, use a large bowl, and add the rest of the ingredients to the yeast mixture. At this point, you can use a wooden spoon to mix it until the dough comes together.
Now you are going to use the French method of kneading, sometimes called the "slap and fold" method. This method works really well as you are not adding extra flour.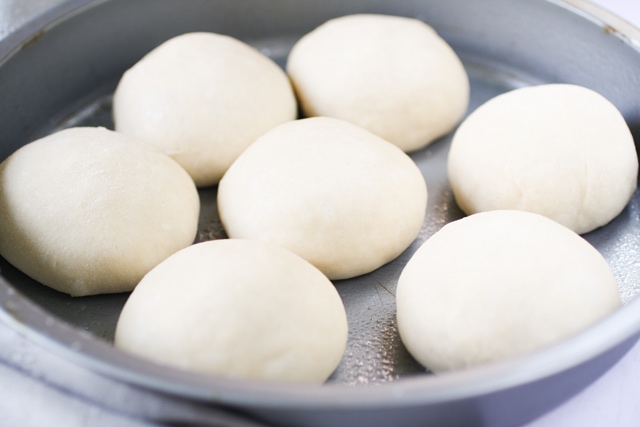 For this step you'll need to pick up the dough on one end with both hands, then lifting it up and letting it hang a bit as you gently slap it on the table in front of you.
Then fold it over and pick it up again, from the same side you first lifted it.
The first few rounds will leave part of the dough on the table, but the more you fold it, the dough will begin to stick more and more to itself and less to you and the table.
Moving quickly and using a dough scraper helps with the process.
You'll need to fold and slap for about 10 minutes, and the dough will come together.
After this step, you can proceed with step number 5 in the recipe card where you lightly grease a large bowl, place the dough and turn it over once to grease the top.
Cover with a towel and keep warm until the dough doubles, about 1 to 2 hours.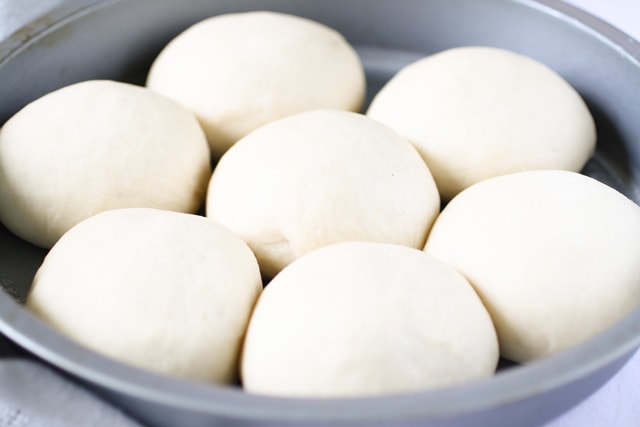 How to shape pan de coco
This is a nicely versatile dough that you really can can give any shape you want.
Traditionally this coconut bread is made into buns, but my recipe below is enough for a loaf of bread, if you would prefer to bake it that way.
How to serve coconut rolls
Frequently these buns are served with savory foods such as stew, fish, rice and beans, or used to make ham and cheese sandwiches.
They can also be enjoyed simply with a hot cup of coffee in the morning or afternoon, or eaten with butter and jam.
Yield: 12 rolls
Pan de Coco (Honduran Coconut Bread)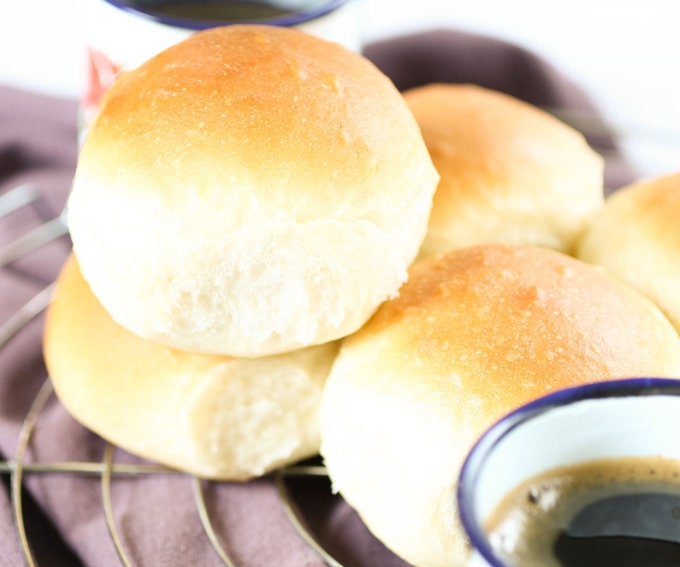 Pan de coco is a dairy free coconut bread from Honduras.Often shaped as rolls, they are at home alongside a meal or alone as a snack.
Resting Time
2 hours
30 minutes
Total Time
3 hours
15 minutes
Ingredients
1/4 cup warm water (80-90F)
1 teaspoon sugar
2 1/4 teaspoons active dry yeast
3 1/4 cup all-purpose flour
1/4 cup sugar
2 teaspoons salt
1 cup coconut milk
2 tablespoons coconut oil
Instructions
Dissolve the yeast in 1/4 cup of warm water and 1 teaspoon of sugar. Stir and set aside for 5 minutes.
In a large mixing bowl, place the flour, sugar, salt, coconut milk, coconut oil, and yeast mixture.
Attach the bowl and the dough hook to your stand mixer. Mix at the lowest speed for 2 minutes, or until the dough clings to the hook and clears the sides of the bowl. You might need to help it along once or twice by pushing the flour down the sides of the bowl with a rubber spatula. (If mixing by hand, use the instructions in the article above.)
Knead at this same speed for another 5 minutes until the dough is smooth and elastic. It will be sticky to touch.
Lightly grease a large bowl, place the dough in it and turn the dough over once to grease the top. Cover with a towel and keep warm until the dough doubles, about 1 to 2 hours.
Place the dough on a floured surface and divide into 12 equal portions. Roll each portion between the palm of your hands and shape into rolls.
Grease a 9×13 inch baking pan or two 9-inch square or round baking pans. Arrange rolls in prepared baking pan, cover with a towel and let them rise for 30 minutes.
Preheat oven to 375F. Bake for 20-25 minutes or until golden brown on top.
Let them cool in the pan for 5 minutes before removing.
Notes
I used melted butter to brush the tops after baking, but this step is not a traditional one.
Nutrition Information:
Yield:
12
Serving Size:
1 roll
Amount Per Serving:
Calories:

200
If you liked this recipe, here are some similar dishes you may enjoy!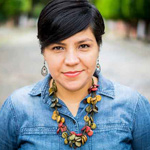 Lizet is Bolivian and lives in Paraguay. Through friends and travel she has developed her love of food. From Africa to Asia, Europe to the Americas, there is always something new to try when you come to dinner. You can find more of Lizet's tasty creations on her website ChipaByTheDozen.com. You can also find her on Instagram and Facebook.