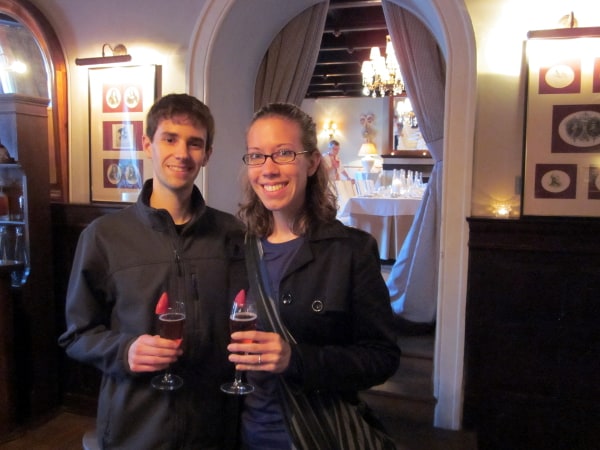 Tim and I recently had the opportunity to connect with Tim's ancestral roots by spending two weeks traveling through Poland. While we took in many moving historical sites, significant religious places, and beautiful architecture and countrysides, what we might have done most of all is eat.
We get some odd looks when we tell people that the food in Poland is amazing. The problem is, if you live outside of the highly Polish areas in Chicago or Milwaukee, we just don't know much about Poland.
But we should.
After a long and grueling history of being fought over and divided up by outsiders, the Polish people finally have a country to themselves. Even though their history is tragic, they are proud that they were able to make it through. And, it is truly amazing that they have made it through with their own, unique and vibrant culture still shining strong.
And a big part of that culture is their food. Food so hearty and comforting that, as Tim's co-worker put it: " is like European soul food."
We started our trip in Warsaw, the city that was completely leveled during WWII. It has been rebuild with a central part in the old style, but mostly in a more modern style, fitting of the business and commerce industries that have sprung up there.
While there, we enjoyed our first taste of Pierogi.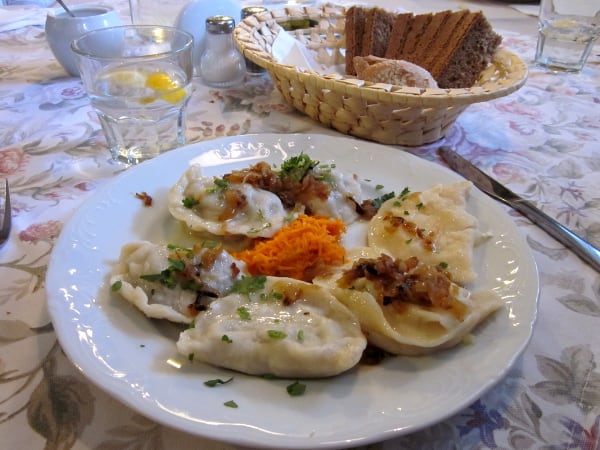 Pierogi are basically Polish Ravioli, with a soft and light dough. Traditional fillings include mixed meat, cabbage and onions, potatoes and cheese. But, we did experience some more unique ones filled with orange-seasoned duck, and ones with lentils and cranberries.
We've made Pierogi before, but the dough we found in Poland was softer and lighter than any dumpling we have tried in the States.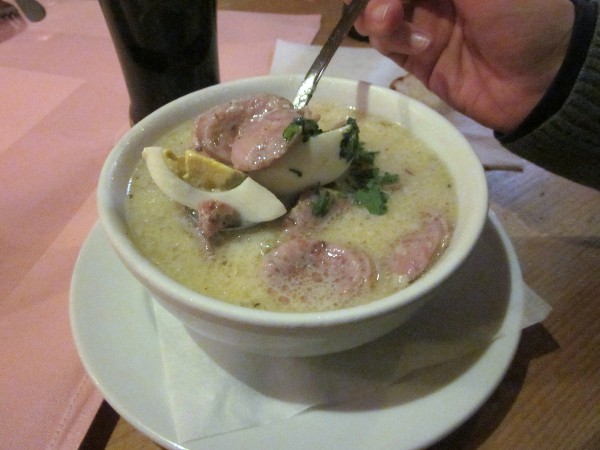 The Polish people love their soups and hearty stews. Every meal starts with a soup. Beet soup, sour rye soup, cream of vegetable. Heartier stews like Goulash and Hunter's Stew might be served as a meal or a light lunch.
We were delighted to find that the White Borscht (or Zurek) that we made before the trip, tasted spot on to the Zurek we were served!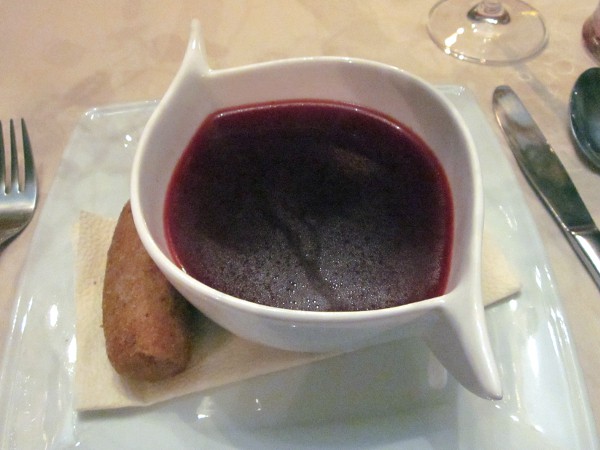 We have made a traditional Beet Borscht too, but we kept the veggies in the soup, varying a bit from the traditional. In Poland, they like their Borscht clear and strained of any vegetables. It is served with a potato croquette or little dumplings.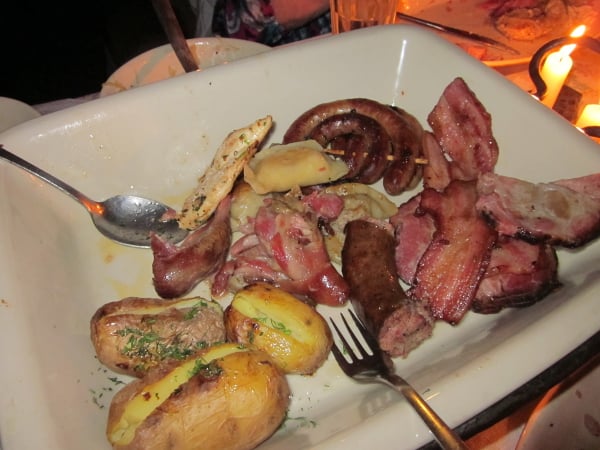 Main dishes in Poland feature a lot of meat, particularly pork in many forms. We even had one meal, served family style, where a huge basin of meat was plopped in the middle of the table!
To accompany the meat, you will often find potatoes, boiled, mashed, or roasted in duck fat – which may sound strange, but is incredibly delicious! Kapusta (sauteed cabbage) and dumplings (either in the form of Pierogi or alone) are also incredibly common.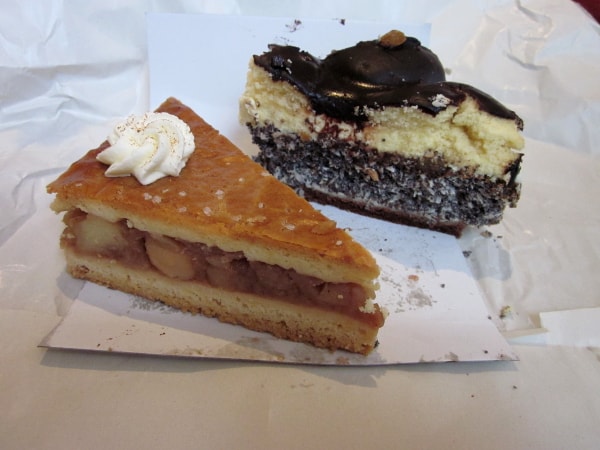 And we can't forget dessert!
Polish deserts are beautiful, but very different from dessert here in the States. Sweets tend to be less sweet, letting the flavors of the other ingredients shine through, which was perfect for us!
Our favorites were the Apple Cake and Poppy Seed Cake. Both layered cakes with incredibly flavorful fillings.
But, no conversation about Polish desserts would be complete without a tribute to Kremówka, now known as Pope's Cake. This tower of flaky pastry and cream was Saint John Paul II's favorite dessert when he would return home to Wadowice. It's no wonder why!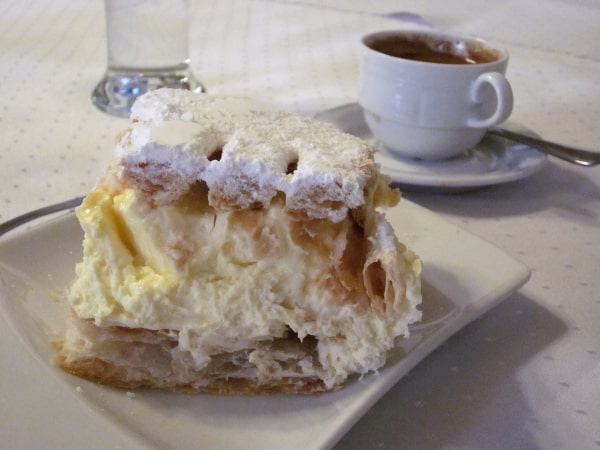 I could continue, but, we will save more for future posts. The trip has inspired us, so you will be seeing a series of our favorites from each food category starting this summer.
If there are any Polish foods you are curious about, leave a comment or drop us n email. We'll do our best to answer questions and recreate those tasty dishes!
If you liked this recipe, here are some similar dishes you may enjoy!