If you're looking for a easy grouper recipe with lots of flavor. This is your stop! With all the flavor of lemon and thyme, this easy to prepare grouper tastes indulgent, while fitting into your healthy resolutions.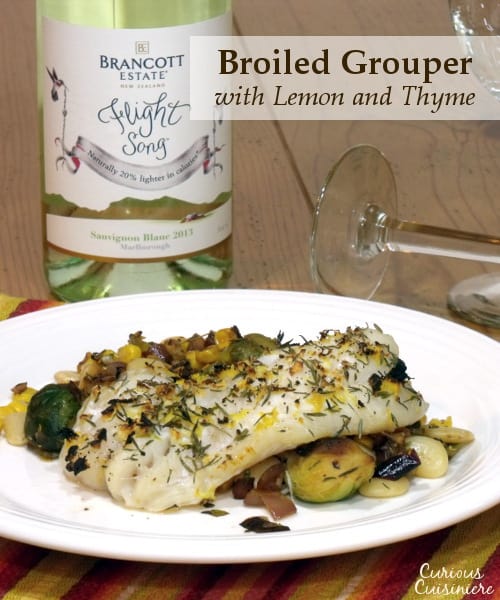 Come January 1st, everyone always asks the same question. "So, what's your New Year's resolution?"
And, it seems like more often than not, the answer that comes back revolves in some way around getting healthier and eating better. Not a bad thing to shift our focus to as we start a new year.
The Problem with Resolutions
The problem is, we set resolutions for the new year, but they can be so hard to stick to. Maybe they're too abstract to put into daily practice. Maybe they're too concrete, so you constantly feel restricted and denied.
Whatever the reason, statistics say that after one week, 75% of people have broken their resolutions. Discipline is hard, and they say it takes an average of 66 days to form a new habit. (Sorry, we all knew 21 days was just too good to be true, and never really proved true.) But, if you can last just over two months, you might just be on your way to making that healthy resolution a healthy habit.
A Healthy And Delicious Lifestyle
But, a healthier lifestyle doesn't have to mean constant restriction and denying yourself any ounce of fun or indulgence. It's about making good choices.
That's why the New Zealand wine company Brancott Estate decided to produce their Flight Song wines. With 20% fewer calories than similar Sauvignon Blanc and Pinot Grigio wines, Brancott Estate Flight Song is a great way to have fun while sticking to your New Year's resolutions. The wine is nice and light, perfect for sipping as a treat while relaxing after a long day. It pairs well with lighter, brighter foods, just like the dishes you're probably gravitating towards as you work to make better choices about the food you eat.
What is Grouper?
Fish is a great choice when looking for healthy and light meal ideas, particularly lean fish like grouper.
Grouper is a mild and slightly sweet fish from the sea bass family that has a firm texture and white meat with large flakes when cooked. It is low in fat and high in protein, calcium and iron.
Choosing Fresh Fish
We buy fresh fish when possible, since we find the flavor and quality to be better than frozen.
It's quite easy to pick a good filet of fresh fish. The fresh fillets should be firm and translucent with no discoloration and only a mild odor.
That's it!
How to Broil Fish
When it comes to cooking fish, broiling is one of the easiest and quickest ways to go.
Broiling produces a similar effect to grilling (so recipes for grilled fish are easily converted for broiling), with a slight crisp-ness to the edges and moist interior. Look for fillets that have an even thickness, to ensure even cooking.
The general rule of thumb is to broil 5-6 inches from your broiler heat source for 4-5 minutes for each 1/2 inch of thickness. But, watching your fish is key. Every broiler will be different, so be sure to check it often. Towards the end of cooking time, it's easy for the fish to go from 'not done' to 'a bit too charred' in less than a minute.
Cooking Healthy Fish
Most recipes for broiling call for a little (or a lot of) oil or butter. The added fat will help the fish to brown and crisp nicely, but since we're talking about healthy resolutions, we've decided to skip the extra fat in this recipe.
We found that the flavor of the fish and seasonings really shines through, and we didn't miss the butter flavor. And, more importantly, the fish cooks up just as nicely without it.
Wine Pairing with Grouper
As for the pairing, the acidity of the lemon and the lightness of the fish are a perfect complement to the light and clean flavor of the Flight Song Sauvignon Blanc. We served the fish with a Brussels Sprout Succotash with red onions, lima beans and caramelized Brussels sprouts. (Don't worry, the recipe for the Succotash will be showing up later this week.)
Broiled Grouper with Lemon and Thyme
With all the flavor of lemon and thyme, this easy to prepare grouper is tasty and healthy!
Ingredients
1

lb

fresh grouper filets

(or Striped Bass, Mahi-Mahi and Red Snapper)

1

lemon,

zested and juiced*

2

garlic cloves,

minced

½

tsp

thyme

1/8

tsp

ground black pepper
Instructions
Preheat your oven's broiler to medium-high.

Place filets in one layer on a greased baking sheet. Squeeze the lemon juice over the filets and sprinkle them with the lemon zest, minced garlic, thyme and black pepper.

Place the fish in the oven, roughly 5-6" from the broiler heating element.

Broil for 5-7 minutes (roughly 5 minutes for each 1/2 inch of thickness), checking regularly, until the fish is opaque and flakes easily with a fork.
Notes
*Roughly 2 tsp lemon zest and 2 Tbsp lemon juice
Nutrition
Calories:
103
kcal
|
Carbohydrates:
0.7
g
|
Protein:
22.2
g
|
Fat:
1
g
|
Saturated Fat:
0.5
g
|
Cholesterol:
40
mg
|
Sodium:
61
mg
---
Disclosure: We participated in an Influencer Activation on behalf of Influence Central for Brancott Estate Flight Song. We received product samples and a promotional item to thank us for our participation. All opinions are our own.
If you liked this recipe, here are some similar dishes you may enjoy!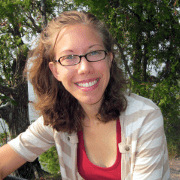 Sarah is one of Curious Cuisiniere's founding duo. Her love for cultural cuisines was instilled early by her French Canadian Grandmother. Her experience in the kitchen and in recipe development comes from years working in professional kitchens. She has traveled extensively and enjoys bringing the flavors of her travels back to create easy-to-make recipes.