Raisins and caramelized onions give this Moroccan Chicken Tajine a savory yet sweet flavor. If you don't have a Tajine, don't worry, a Dutch oven works just as well.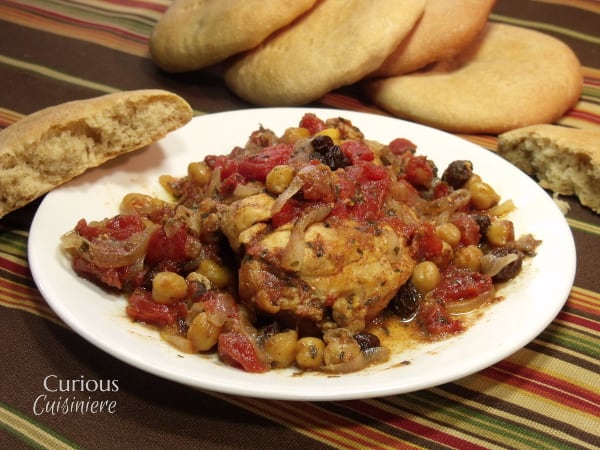 Recently, one of our Sunday Supper friends, Amanda from Maroc Mama, asked for guest bloggers to help her out while they moved from the States to Morocco. Ever anxious to experiment with new cuisine, we jumped at the chance to try our hand at Moroccan food.
What we made was a Tajine, a Moroccan dish that is named after the cooking vessel traditionally used. Basically, the ingredients are layered and simmered until the flavors get nice and intense and the meat is perfectly cooked.
Since we didn't have a tajine on hand, we simply used a dutch oven, and it worked beautifully to create a moist and delicious chicken dish filled with complementing sweet and nutty flavors.
When you see ingredients like raisins, tomatoes, parsley, and cinnamon all together, the potentially strange play of flavors may make some step back skeptically. But, we plunged ahead, and boy are we glad we did. The sweet and nutty flavors of this dish are perfectly paired with mellowed-out tomatoes, warm spices, and herbs.
To see the recipe, head on over to Maroc Mama!
Tell us, have any of you ever tried Moroccan food in a restaurant or at home? Do you have a favorite dish?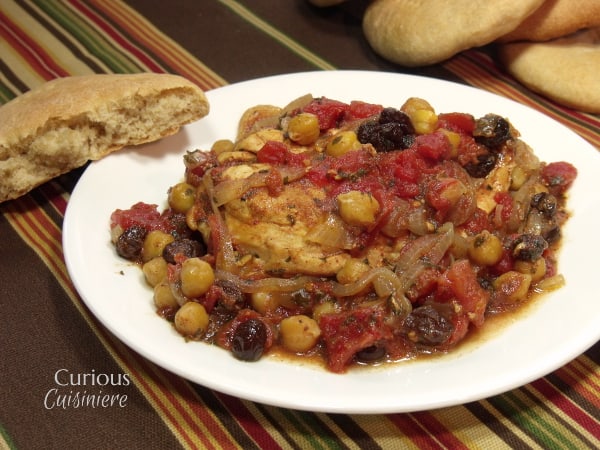 If you liked this recipe, here are some similar dishes you may enjoy!