As we get into baking season, we're breaking down different types of sugar (and some other sweeteners) to give you a better idea which one is best for your holiday baking.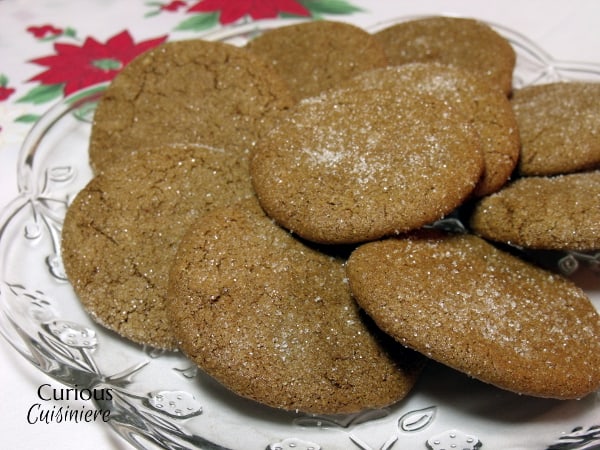 December is here, and you know what that means. Right?
Christmas baking!
Pies, cookies, cakes, cookies. Did I mention cookies?
So, we've decided now is the perfect time to take a step back and take a look at what makes those baked goods so delicious.
No, I'm not talking about the butter.
I'm talking about the sugar.
And, sugar isn't just for sweetness. It also adds moisture, gives structure and helps with browning and crisping.
There are so many different types of sugar, giving you many options when it comes to what sugar to use in your Holiday baking. Natural, artificial, brown, white, liquid. And, if you're baking for the health conscious, be it for medical or waistline reasons, it helps to know which sugars might be better for you to choose.
So, here we go.
BROWN SUGAR
Brown Sugar (Light or Dark): White sugar that has molasses added to it for richness and color. Brown sugar tends to be a bit more sweet than white sugar and give a deeper flavor. You can find Dark or Light Brown Sugar; the difference is the amount of molasses that is added. The darker the sugar, the deeper the flavor will be.
Demerara Sugar: This sugar is darker than granulated sugar, with a more coarse texture and more intense flavor. Coarser sugars may cause a crunchy texture in baking, so they are best used as a topping or to sweeten hot beverages.
Turbinado Sugar: This large-crystaled sugar has been partially processed and retains a subtle molasses flavor. Turbinado is mainly used to sweeten beverages, but can be used in baking.
Muscovado Sugar: Relatively unrefined with much or all of the molasses (and minerals) still remaining. It can be found in light or dark varieties. (Even the light variety will have more of a molasses flavor than light brown sugar.)
WHITE SUGAR
Granulated Sugar: What most people are talking about when they say "sugar". It can come from sugar cane or sugar beets, and you can read more about the difference in THIS POST.
Superfine Sugar (Castor): Made up of smaller granulars. It dissolves quickly, making it perfect for sweetening cold beverages or sauces that won't be heated.
Powdered Sugar (Confectioners or Icing): This version of white sugar is roughly 10 times more fine than granulated sugar. It dissolves very quickly, and is most commonly used as a topping in the form of a dusted layer or a frosting or icing. Because it is so fine, it tends to attract moisture, so often it is mixed with cornstarch to keep it dry.
Stevia: A sugar substitute from the leaves of the South American Stevia plant. It is much sweeter than sugar with zero calories. The downfall is that to some it has an aftertaste. (Be careful to read the ingredients when buying stevia. Some companies like to slip other, cheaper, artificial sweeteners into this one.)
LIQUID SUGAR
Corn Syrup: Corn Syrup is made by combining cornstarch with an enzyme that converts the starch to sugar. It adds smoothness to caramels and chocolates because it prevents sugar crystals from forming. High Fructose Corn Syrup goes through an additional processing step to make is more sweet than standard Corn Syrup. If using Corn Syrup, look for High Fructose free versions.
Maple Syrup: The boiled-down sap from the sugar maple tree. It is barely processed, gives a distinct maple flavor  and contains minerals, like manganese and zinc. The grades of maple syrup do not denote quality, rather, they tell you color and flavor. Grade A is lighter and milder, while Grade B is darker and more robust in flavor. Be sure your labels read "pure maple syrup"and not "maple flavored" (which is usually means you're getting a mix of corn syrup and artificial maple flavoring).
Honey: Honey has an intense sweetness, with a flavor that is determined by the flower the nectar comes from. The darker the honey, the stronger the flavor. Honey adds a distinct flavor to baked goods, but the sweetness tends to fade during baking, so if you are looking for a honey flavor, it is best to use it in more delicate baked goods.
Molasses: Molasses is a by-product of sugar refining. Dark molasses is thicker and stronger in flavor than light molasses, which is more sweet. Molasses contains many vitamins and minerals, including iron, vitamin B6, potassium, calcium and magnesium.
Agave: The highly processed pulp of a (not naturally sweet) desert-dwelling, succulent plant. Agave is sweeter than sugar, but incredibly high in fructose (which is harder for our bodies to process).
ARTIFICIAL SWEETENERS
Saccharin: The oldest in this category, this artificial compound is roughly 300 times as sweet as sugar. It is not heat stable, so it is not suitable for baking. Many people find it has a metallic aftertaste. It is most well known under the name Sweet'N Low.
Aspartame: Sold under the names Equal and NutraSweet. This artificial compound is roughly 200 times as sweet and sugar. It also loses much sweetness when heated, so it is not suitable for baking.
Sucralose: This chemical alteration of sugar is much sweeter than sugar, saccharin or aspartame. It is heat stable, so it can be used in baking. It is the key ingredient in Splenda. (Even as the 'key ingredient,' Splenda only contains roughly 5% sucralose. The rest is made up of starch-based fillers and dextrose, a naturally occurring plant-based sugar.)
If you have any questions, comments, or if we left out a sweetener you are curious about, leave us a comment below.
Sources
http://www.cookinglight.com/cooking-101/techniques/types-of-sugar
http://www.bbcgoodfood.com/glossary/sugar
http://www.inspirationgreen.com/all-the-different-sugars.html
http://www.davidlebovitz.com/2009/01/why-and-when-to-use-or-not-use-c/
http://www.mybakingaddiction.com/types-of-sugar/
If you liked this recipe, here are some similar dishes you may enjoy!