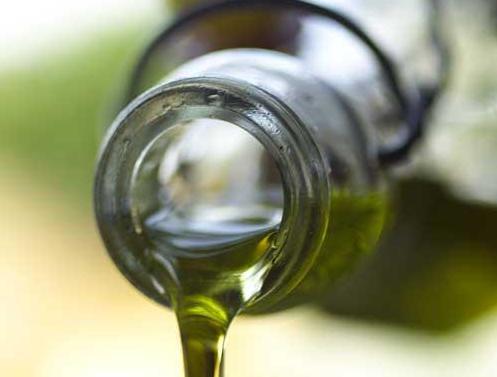 There is so much information floating around about cooking fats. One day they are all bad, the next they're good. Now some are bad and others are good. Or, some are good as long as you don't use them in certain ways.
It can be quite confusing. And, honestly, after trying to follow all the bits of information, we were about ready to throw our hands in the air and just use whatever. But, in one last attempt to make some sense of the information, I decided to do some research, and here's what I found.
The Skinny On Fat
You need fat in your diet.
Period.
Fats are essential for the body's absorption of fat-soluble vitamins (like A, D, E and K).
Fats are incredibly fragile. Heat, light and oxygen break down and destroy the nutrients in fat. So, the less they are processed, the more beneficial they will be. But, processing is how they are made to withstand high heats for cooking. There is a trade off.
Mono-WHAT??
Fats are broken into categories based on their level of saturation. More saturated = More solid (at room temperature).
Saturated – Coconut oil, palm oil, butter and lard are all solid at room temperature, classifying them as 'saturated'. Saturated fats have gotten a bad wrap for being high in LDL cholesterol, which, if eaten in  excess, can start to build up on your artery walls. But, current research is showing that, in moderation, saturated fat can be beneficial in a healthy diet. Saturated fats do hold up well to high heat cooking.
Monounsaturated – These fats are generally liquid at room temperature, but either congeal or turn solid when refrigerated. Olive, peanut and canola oils fall into this category. These fats are beneficial because they raise levels of HDL (good cholesterol), which prevents excess cholesterol from building up on the artery walls.
Polyunsaturated – These fats never solidify, even when refrigerated. Safflower, soybean, sunflower and sesame oils fall here. These fats lower LDL and HDL and contain essential fatty acids (Omega-6 and Omega-3) that our bodies need.
Trans-fats / Trans-fatty acids – These fats are found in un-saturated, liquid fats that have been processed to hold a solid state (think margarine and shortening). They look like saturated fat and act like it in your body, but they don't bring any of the nutritional benefits of saturated fat, because all the nutrients have been destroyed in processing. This process is called Hydrogenation. Hydrogenated or "partially-hydrogenated" oils will both contain trans-fats. Consumption of trans-fatty acids has been linked to high cholesterol and heart disease.
Some like it hot.
After oils are extracted, some are then refined. Refining removes the impurities which cause them to smoke at high temperatures (known as the "smoke point"). Subjecting the oils to heat starts to break down the nutrients present in the oil. So, unrefined oils have more nutrients and flavor, but refined oils can tolerate higher heat.
We have put together an easy-to-read table with the smoke points of common fats and their best uses. You can find it HERE.
It all comes down to use.
Non-heating – If you won't be heating your oil, you want the best flavor and most nutrients. Look for unsaturated varieties that have been cold-processed for the most nutrient benefits. Extra virgin olive oil is a great choice.
Sauteing and frying – Keep one or two fats on hand that tolerate high temperatures. (Once we broke down and bought a bottle of peanut oil, we decided we would keep one in our pantry for good. Yes, it's more expensive than canola, which is an option for high-heat uses, but it gives a beautiful nutty flavor and aroma that is perfect for stir-fries. We keep good old butter, lard, and tallow on hand too for sauteing when we're not making dishes that could use the nutty boost.)
Baking – Heat comes in here too. Butter, which has a lower melting point than lard (or shortening), will create a softer, flatter cookie (for example). Since lard and shortening melt at a higher temperature, the ingredients have time to set before the fat melts. This is why lard or shortening will create a flakier pie crust, because it keeps the layers of flour and water separate for longer during baking.

Liquid fats are suitable for baking, except in cases where you need to "cream" (or beat air into) a fat. They won't provide structure in cookies, cakes or pies, but they will still add moisture and tenderness, making them good for muffins and quick breads.
We've put together a handy chart of the common (and some not-so common) oils with their type, smoke point, and uses, as a quick reference to help you as you decide. Click to check out the chart!
One final note: Many pesticides are fat soluble, which means they are stored in the plant's fatty acids. This is a reason many consider it important to buy organic oils.
If you liked this recipe, here are some similar dishes you may enjoy!