Locro de Papa is a Cheesy Ecuadorian potato soup that features a unique regional spice called annatto. We'll dive into what it is and where to find it!
Locro de Papa: Cheesy Potato Soup
Locro de papa is a dish that hails from the Ecuadorian highlands in the Andes mountains. In Ecuador, soup is very popular and served with most meals. It is typically served as a first course, before the main meat dish of the meal.
Traditional locro de papa soup uses a local, starchy potato that breaks down well into a thick soup or stew. The potatoes are then blended with milk and local cheese to create a simple, yet flavorful soup.
The soup is served with a number of garnishes, for each person to season the soup as they wish. Cilantro, cheese, avocado, and chili sauce are common toppings. (While we thought we loved the soup without garnishes, there was something about the addition of cilantro and hot sauce that really pumped up the flavor!)
What really makes this soup different is the seasoning. Locro de papa is seasoned with a spice called annatto, which gives it a subtle flavor and a unique color.
What is Annatto?
Annatto is a spice and coloring that comes from the seeds of the anchiote tree. It has a flavor that is earthy and slightly peppery with a hint of nutmeg sweetness. The anchiote tree is commonly found in Latin America and South America, where the seeds were traditionally used as a dye for paints and for medicinal uses. It has been used for hundreds of years as both a dye and seasoning in Latin America and the Caribbean.
Annatto is sometimes known as "poor man's saffron" because it gives dishes a similar color to the hue saffron would impart. It was used in many Spanish dishes that found their way to the New World, where saffron was not easily available.
Annatto is widely used as a natural coloring agent in many food products. (If your butter or cheese is yellow, chances are pretty good it has been dyed with annatto.)
Where to buy Annatto?
Annatto is a unique spice, and as such, it won't typically be found in conventional grocery stores. Many Latin or Mexican grocery stores will carry it, however. You can find it at Penzeys and online. (It typically comes as whole seeds, so you will need a spice grinder to grind it.)
Annatto substitution
There really is no exact substitution for annatto. However, the best substitute that we have found is to substitute 1/4 tsp turmeric, 1/2 tsp sweet paprika (not smoked or hot), and a pinch of nutmeg for 1 tsp ground annatto.
This substitution will give you similar colors to the annatto seed, and mimic its earthy, peppery, and lightly sweet favors.
Our Locro recipe
For our locro recipe, we are using starchy russet potatoes. These break down nicely into a super silky puree. We used queso fresco as the cheese that we blended into the soup and used as a garnish, but shredded mozzarella would have a similar creamy and light texture to the local Ecuadorian cheeses that would traditionally be used in the soup.
And, don't forget those garnishes. While this soup is delicious on it's own, the cilantro and hot sauce really add some fun flavors to the mix. The avocado makes the soup extra creamy. And, when did a little extra cheese do any harm?
Locro de Papa (Ecuadorian Potato Soup)
Ingredients
1

Tbsp

canola oil

1

onion,

diced

1

garlic clove,

minced

1

tsp

annatto

(anchiote), ground*

½

tsp

cumin

2

lbs

floury potatoes

(baking or russet), peeled and cubed

¼

c

milk

(plus extra as desired)

1

tsp

salt

¼

tsp

ground black pepper

½

c

queso fresco,

crumbled, or shredded mozzarella
Instructions
In a medium soup pot, heat the oil. Add the onions and sauté over medium high heat until softened, 2-3 minutes.

Add the garlic, cumin, and annatto. Sauté until fragrant, 1-2 minutes.

Add the potatoes and mix to coat them in the onion mixture. Cook, stirring often for 3-5 minutes.

Add water enough water to just cover the potatoes. Bring the water to a boil over high heat. Reduce the heat to medium low and simmer, covered, until the potatoes are cooked through, 20-30 minutes.

Remove the pot from the heat. Add the salt and pepper and puree the mixture with immersion blender. (Alternately, pour the mixture into a blender and blend until smooth.)

Add the milk, mixing until the soup is thin and pour-able.

Mix in the cheese, stirring until it has melted.

Serve the soup hot with chopped cilantro, queso fresco, diced avocado, or hot sauce, as desired.
Notes
*If you don't have annatto, substitute ¼ tsp turmeric, ½ tsp sweet paprika, and a pinch of nutmeg. While this is not an exact substitution for the flavor, it will get you close to the flavor and color that the annatto provides.
DISCLOSURE: This post contains Amazon affiliate links. These links are provided to help you find some of the more specialty products we mention in the recipe. If you make any purchase after clicking through one of our links, we receive a small commission from Amazon, at no extra cost to you. Thank you for supporting Curious Cuisiniere!

If you liked this recipe, here are some similar dishes you may enjoy!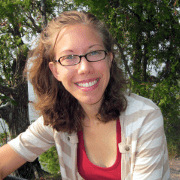 Sarah is one of Curious Cuisiniere's founding duo. Her love for cultural cuisines was instilled early by her French Canadian Grandmother. Her experience in the kitchen and in recipe development comes from years working in professional kitchens. She has traveled extensively and enjoys bringing the flavors of her travels back to create easy-to-make recipes.