Casamiento is the Salvadoran version of the ever-popular combination of rice and beans. Easy to put together and so versatile, you can serve this with anything!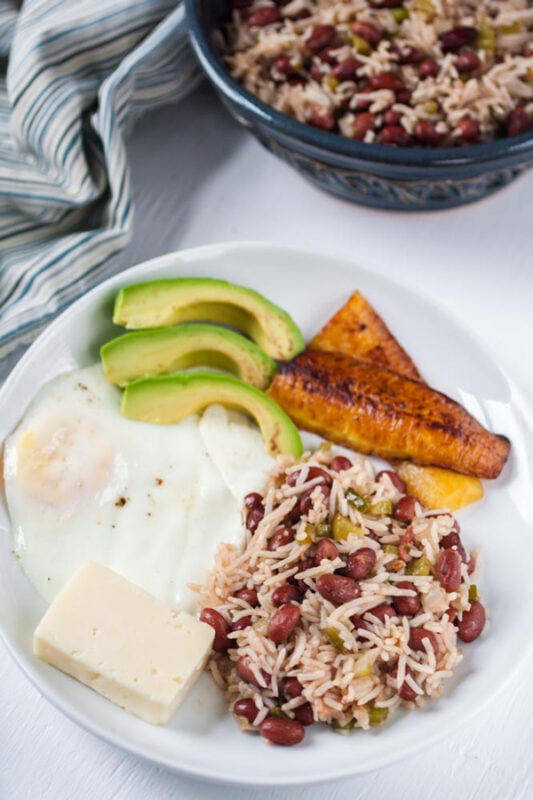 Why are rice and beans so popular?
The combination of rice and beans is very popular in Latin American culture. It has different names depending on the country of origin.
It is considered a product of miscegenation, because you are combining beans, a product used by American aborigines, with rice, introduced by the Spanish. And its combination and preparation is the result of African cuisine.
As the Africans established themselves in the Americas, the rice and beans dish was taking various forms of preparation: Moros and cristianos, and congrí in Cuba; Casamiento in El Salvador and Honduras; feijoada in Brazil; tacu-tacu in Peru; Hoppin 'John in the southern United States, and gallo pinto in Costa Rica and Nicaragua.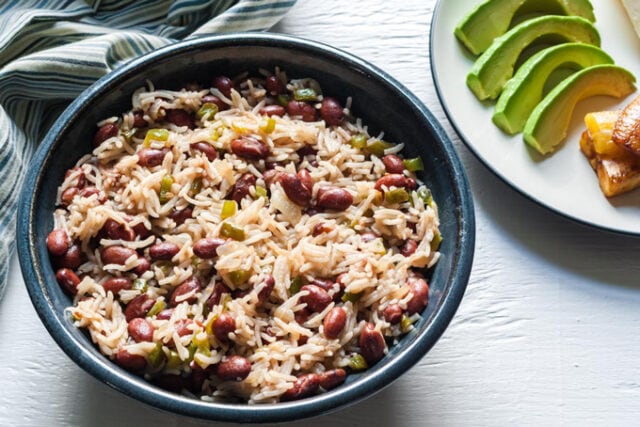 Breakfast in El Salvador
Breakfast Of Champions.
The smell of coffee. Freshly fried plantains. Some pupusas just taken off the griddle.
Mmm, can you smell it?
Traditional Salvadoran breakfasts are consumed by the majority of the population. The usual time to eat this first meal is between seven and nine in the morning.
El Salvador's typical breakfast is a hearty combination of some of the country's staples. It is usually enjoyed in the morning with coffee, in which you can find different varieties throughout the country.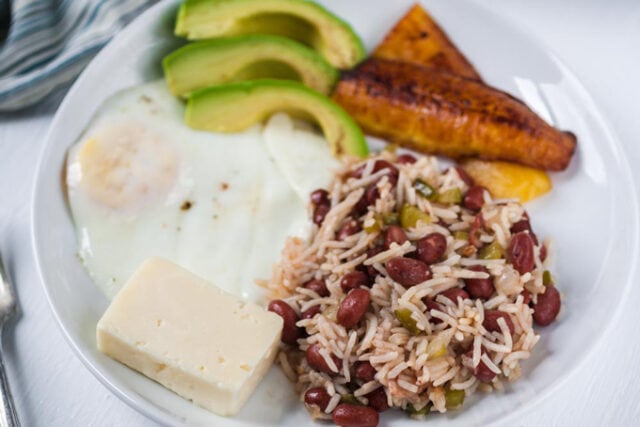 Casamiento For Breakfast
Casamiento (meaning marriage) de frijoles con arroz gets its name thanks to the combination of rice and beans.
You can find this dish in every home in El Salvador, although it is also very common in local restaurants or markets. Being a dish of diverse preparation there are several ways to serve it.
Traditionally the dish is served with breakfast alongside fried or scrambled eggs, cheese, fried plantains, avocado, cream, tortillas or bread.
Casamiento is also served as a side dish for dinner with grilled meat.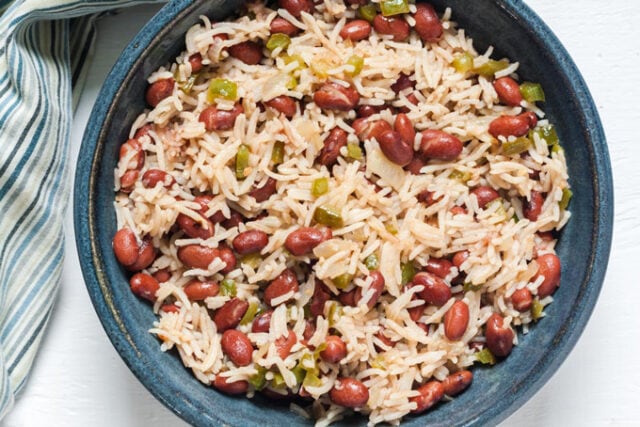 How to make Casamiento Salvadoreño
Its preparation does not involve a great deal of work. You can use leftover rice and canned beans to make it, or you can make it from scratch.
If you are making it from scratch, I recommend you look for small red beans instead of kidney beans. They tend to be smoother in texture than kidney beans.
I like to start the night before by soaking the beans in water. The next day, drain the water, add beans and clean water to a big pot and cook until the beans are tender.
Once the beans are done, sauté the vegetables in a medium pot. Add 1/2 cup of rice and 1-1/2 cups of bean water. Bring it to simmer, cover with a lid and let it cook until rice is tender.
At this point add the beans, the spices, and if it's too dry, add more bean water.
Some people like their casamiento with more liquid and others more dry.
A Great Make Ahead Dish
What I love about this simple dish is that it reheats pretty well. I'm sure not many of us will get up early enough to make rice and beans for breakfast, but once you have it in the fridge, it's easy to pull it out, reheat it in the microwave while you make some eggs.
The flavor of casamiento is not overwhelming, which makes it a great side dish when serving fish or meat.
Yield: 5 servings
Casamiento Salvadoreño (Salvadoran Beans and Rice)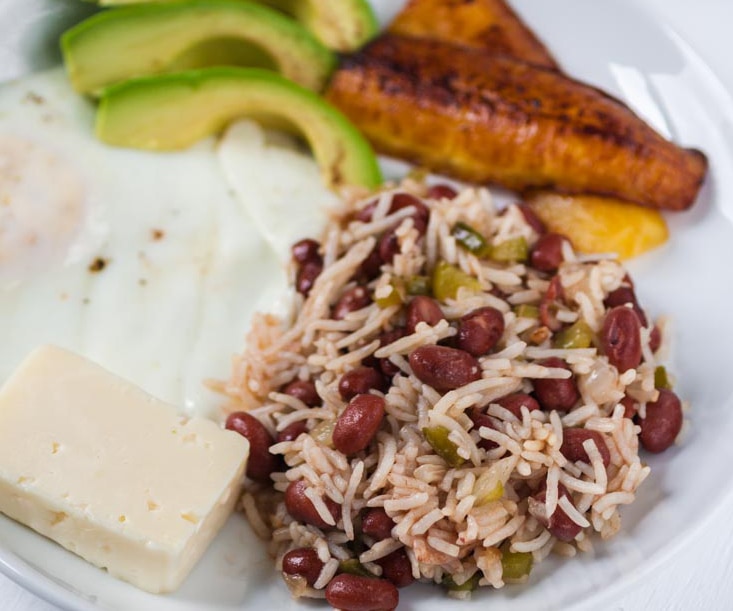 Casamiento is the Salvadoran version of the ever-popular combination of rice and beans. Easy to put together and so versatile, you can serve this with anything!
Ingredients
1 Tablespoon vegetable oil
1/2 onion, chopped
1/2 green pepper, chopped
1-1/2 cups cooked rice
1 15.5 ounces canned red beans (do not drain)
1 chicken bouillon cube
Salt and pepper to taste
To serve
Fried plantains
Fried eggs
Sliced cheese
Sliced avocados
Instructions
Over medium heat, sauté onion and green pepper in oil. Turn the heat to high and add rice. Fry for a minute before adding a can of beans (with liquid).
Add chicken bouillon, salt, and pepper to taste.
Stir constantly until all liquid has evaporated.
Serve with your favorite grilled meat or make a full Salvadorian breakfast with fried eggs, fried plantains, cheese, and avocado.
Nutrition Information:
Yield:
5
Serving Size:
1/5 of recipe
Amount Per Serving:
Calories:

342
If you liked this recipe, here are some similar dishes you may enjoy!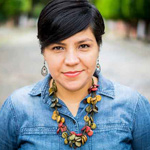 Lizet is Bolivian and lives in Paraguay. Through friends and travel she has developed her love of food. From Africa to Asia, Europe to the Americas, there is always something new to try when you come to dinner. You can find more of Lizet's tasty creations on her website ChipaByTheDozen.com. You can also find her on Instagram and Facebook.