Long simmering and deeply flavorful, black beans (frijoles negros) are the essential side dish to any Cuban meal. This easy recipe can be made up to a few days ahead of time to let the flavors really come together.
What Are Cuban Black Beans?
In Cuba, it is rare for a meal to be served without frijoles negros (black beans) and rice. Beans and rice are the perfect complement to any meal, and offer a complete protein, so you're getting a nutritional win too!
Since black beans are such a staple in Cuba, you will find that everyone who makes them adds their own special touches.
Some people like their frijoles negros more soupy, with distinct broth and beans, others like their black beans more soft, with the nearly mushy beans creating a thick broth.
No matter how you like them, there are some staples to making Cuban black beans that you will find in almost any recipe.
How To Make Cuban Black Beans
What makes Cuban black beans stand out from other black bean side dishes is the way it is prepared.
One of the essential elements to frijoles negros is the sofrito, or sauteed mixture of green pepper, onion, and garlic. These aromatics add a great depth to the dish.
This sofrito is added to tender, cooked black beans, along with some seasoning.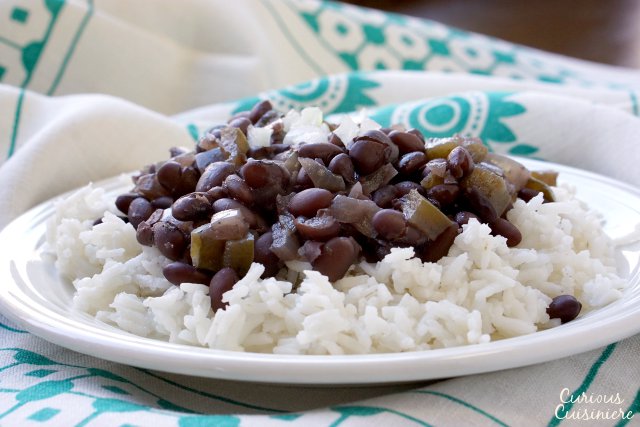 Then comes the second unique and essential element of frijoles negros: a little vinegar and sugar are added to the beans right at the end.
Not a lot.
Just enough to add some extra layers to the flavors of the dish.
All of these elements combine to create a black bean side dish that is unlike any black beans you have tasted before.
Our Frijoles Negros Recipe
While, some recipes for frijoles negros cook the beans with a ham hock to add an additional layer of flavor, we opted to leave our recipe for Cuban black beans vegetarian.
We also kept the seasonings simple: just a little bay, cumin, and oregano. (And of course, salt and pepper!) This really lets the natural elements of the dish shine through, using the seasonings only as an accent.
The resulting dish is incredibly flavorful.
And if you think this dish is good the day you make it, just wait until you try the leftovers!
We didn't think it could get any better. And then, like magic, the flavors deepened and blended as it sat overnight, creating a dish that really is even better the second (or third) day!
Serve your Cuban black beans with some easy Cuban mojo pork for a complete Cuban feast!
Frijoles Negros (Cuban Black Beans)
Long simmering and deeply flavorful, black beans (frijoles negros) are the essential side dish to any Cuban meal.
Yield: Roughly 10 cups of beans
Ingredients
1

lb dried

black beans,

soaked overnight

6

c

water

2

bay leaves

1

Tbsp

olive oil

1

green pepper,

minced

1

large

onion,

minced

3

cloves

garlic,

minced

1

tsp

cumin

1

tsp

oregano

1

tsp

salt

¼

tsp

ground black pepper

3

Tbsp

white vinegar

1

Tbsp

sugar
Instructions
Place the black beans, water and bay leaves in a large soup pot. Bring the mixture to a simmer. Reduce the heat to low, partially cover the pot, and simmer the beans until tender, 45 min – 1 hour.

While the beans are cooking, heat the olive oil in a large skillet. Add the minced green pepper, onion, and garlic. Cook over medium heat until the vegetables have softened.

Add the cumin, oregano, salt, and pepper to the vegetable. Mix well.

Once your beans are tender, remove the bay leaves. (Do not drain the beans.)

Add a cup of the soft beans to the vegetables in the skillet and mash the beans with the back of a spoon.

Add the vegetable mixture to the beans in the pot. Add the vinegar and sugar. Bring the beans to a gentle simmer, and simmer, uncovered, until your desired consistency is reached, 5-10 min.

Serve the beans immediately over rice, or cover and refrigerate for up to 3 days to let the flavors deepen.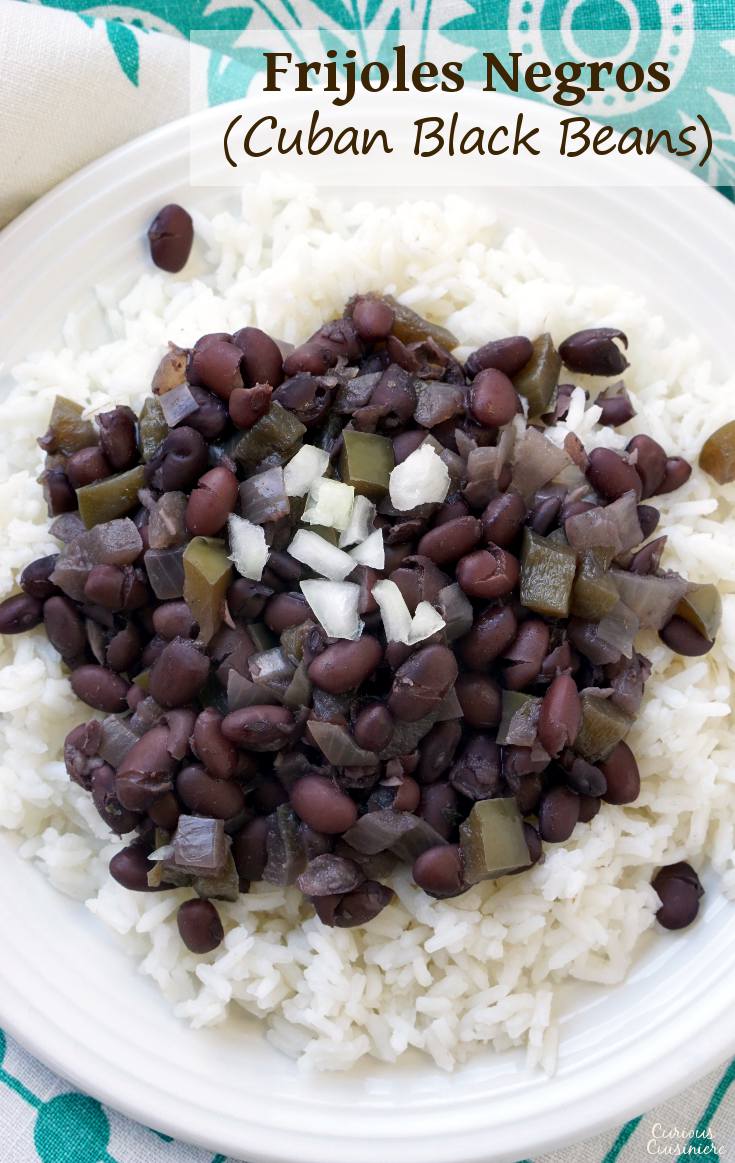 If you liked this recipe, here are some similar dishes you may enjoy!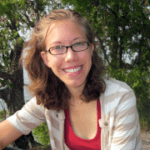 Sarah is one of Curious Cuisiniere's founding duo. Her love for cultural cuisines was instilled early by her French Canadian Grandmother. Her experience in the kitchen and in recipe development comes from years working in professional kitchens. She has traveled extensively and enjoys bringing the flavors of her travels back to create easy-to-make recipes.