Beans, rice, and creamy cheese are the perfect filling for these Vegetarian Stuffed Poblano Peppers.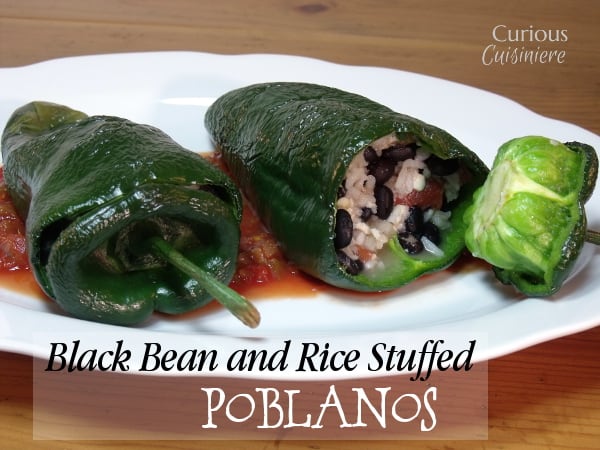 In our house growing up, stuffed peppers were a much-loved weeknight meal that mom could prep ahead of time and let slow roast in the oven, simmering and bubbling in an Italian tomato sauce.
Our Vegetarian Stuffed Poblano Peppers Recipe
These Vegetarian Stuffed Poblano Peppers are a fun and healthy Mexican twist on the classic dish that I grew up with.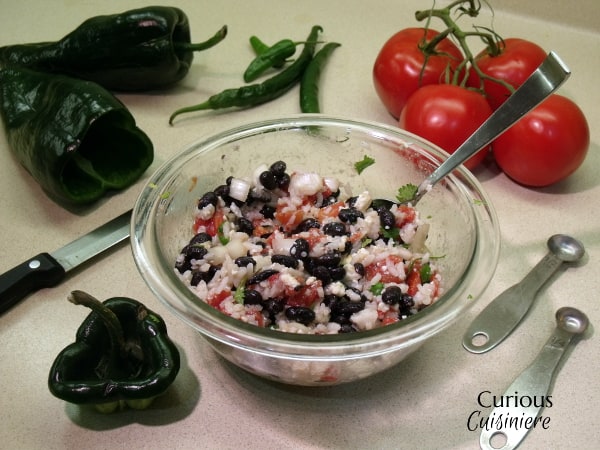 Black beans and rice make for the perfect filling for these stuffed poblano peppers. Mix in some creamy cheese and bright cilantro, there is so much flavor in these stuffed peppers that you won't even miss the meat!
The beautiful thing about poblano peppers is that while they can be quite spicy, they lose much of their heat the longer they are cooked. So, you have control over this dish to bring the spice-level to exactly where your family likes it – hot and wild or mild and flavorful.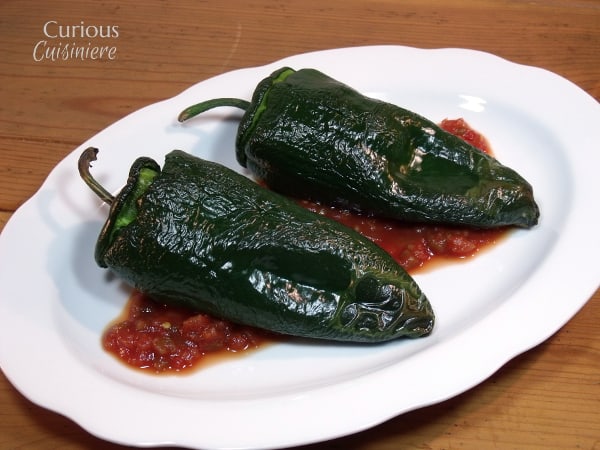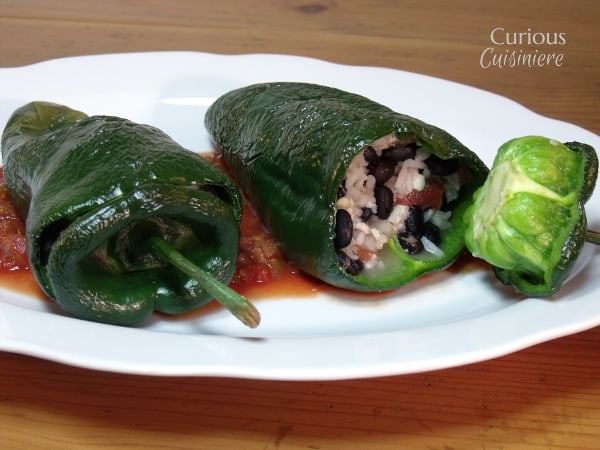 Vegetarian Stuffed Poblano Peppers
Beans, rice, and creamy cheese are the perfect filling for these Vegetarian Stuffed Poblano Peppers.
Yield: 4 stuffed peppers
---
Ingredients
4

medium

poblano peppers

1 ½

c cooked

black beans,

drained if canned

1 1/3

c cooked

rice

1

c diced

tomatoes,

drained if canned

1

onion,

minced

1/4

c

fresh cilantro,

chopped and packed

1

tsp

salt

½

tsp

cumin

1

apache or jalapeno pepper,

veined and minced (optional)

½

c

queso fresco

or Monterrey Jack cheese, shredded
Instructions
Wearing gloves, carefully cut the top off of the poblano peppers, creating a lid (as if you were prepping a pumpkin for carving). Remove the seeds and veins from inside the peppers.

In a large bowl, mix together black beans, cooked rice, diced tomatoes, minced onion, cilantro, salt, and cumin. Add minced jalapeno, if using. Mix all ingredients well. Add cheese, and mix until combined.

Stuff each pepper with rice mixture, leaving enough room at the top for the 'lid' you created earlier to return to its place.

Lay the stuffed, capped peppers on a foil-lined baking sheet. Bake for 30 minutes, checking and turning every 10 minutes or so, to be sure they are not burning.

Serve warm, with salsa and sour cream.
---
Recipe Notes
Pobalanos, while they can be spicy when raw, lose much of their heat during cooking. For a spicier stuffed pepper, you can serve the peppers after about 20 minutes, while the peppers' flesh is still slightly crisp. For a milder pepper, cook until the peppers are soft.
If you liked this recipe, here are some similar dishes you may enjoy!