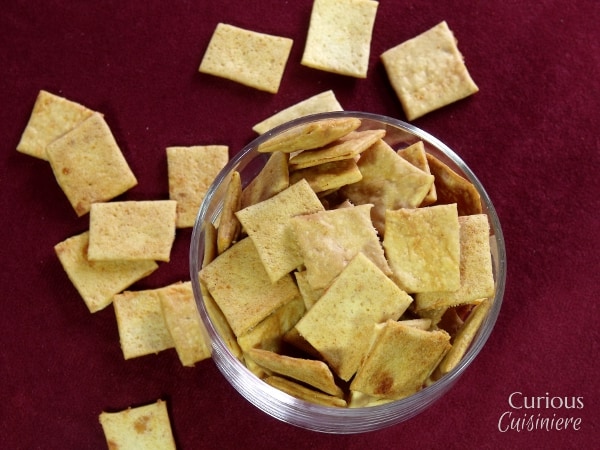 I've been wanting to make crackers for quite some time now. I've also wanted to start working with sourdough for a while. For both I had let myself be content simply researching, because I was intimidated.
Crackers were a mystery. How do you get that crisp texture? Everything pointed to loads of butter, which just isn't my style. And the more I looked, the more I knew I needed to start making my own because of the reality of how bad for you the store-bought kind are.
Sourdough seemed tricky. What was I supposed to do with this living thing in the back of my fridge? When to feed it? What if I didn't want to make bread every week?
Too many questions.
But a couple of things converged last week that pointed everything in the direction of these crackers, in addition to giving me the boot in the rear that I needed.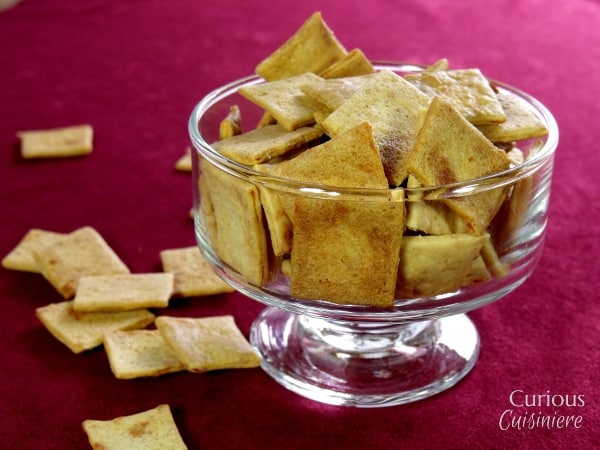 First, I was able to take some sourdough starter home from work, where we had been training on sourdough breads. I was excited about the starter, but had no idea what to do with it, since we really didn't need any more sourdough bread.
A quick look around the internet showed me that there are a lot of other things to do with sourdough starter, particularly the discarded starter from a feeding. And crackers were number one on the list.
BINGO!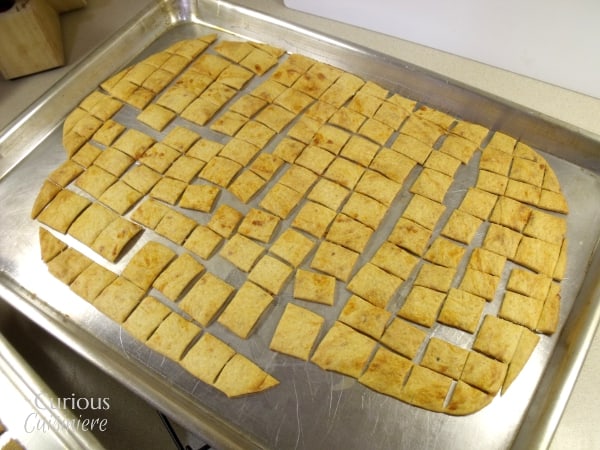 Everyone who has tried these crackers has loved them. They have a slight sour bite like Cheese Nips, but they pack more cheese flavor than the store-bought kind, and they are not greasy at all.
I am hoping to continue experimenting with crackers, so if you're not dealing with a sourdough starter growing in your fridge, stay tuned.
Or, if you have any great cracker recipes that I should try out, leave me a link in the comments!
Sourdough Cheese Crackers
Recipe yields roughly 18 dozen 1" crackers
Author:
Sarah | Curious Cuisiniere
Ingredients
1 c sourdough starter (this can be your discarded starter from your most recent feeding)
¼c melted butter (cooled to room temperature)
½ c – 1 c un-bleached all purpose flour
¼ tsp baking soda
¼ tsp onion powder
¼ tsp mustard powder
¼ tsp salt
dash paprika
½ c shredded cheddar cheese
Instructions
Mix the melted butter into your starter. Add baking soda and enough flour to achieve a stiff dough. Knead mixture together until a smooth, stiff dough forms.
Place in a bowl, cover loosely with plastic wrap, and let set at room temperature for 8 hours.
When you are ready to make your crackers, preheat oven to 350F.
Knead seasonings into the dough until well incorporated.
Add cheese and continue kneading until evenly distributed.
Divide dough in half. Roll each half into a rectangle, roughly 10" x 12" and ⅛" thick.
Transfer rolled dough to a greased baking sheet. Cut into desired shapes with a pizza cutter.
Bake for 15 minutes.
After 15 minutes have passed, turn off the oven, but leave the crackers inside for an additional 10-15 minutes.
Remove crackers from oven when crispy.
Let cool completely before storing in an airtight container.
If you liked this recipe, here are some similar dishes you may enjoy!