Hi there!  Thanks for stopping by Curious Cuisiniere.  I'm Sarah, the writer, photographer, and recipe developer behind the site.  My love of cooking comes from my mother and grandmother, but has exploded into something I would have never imagined since finding food blogging as a creative outlet and way to constantly challenge myself in the kitchen.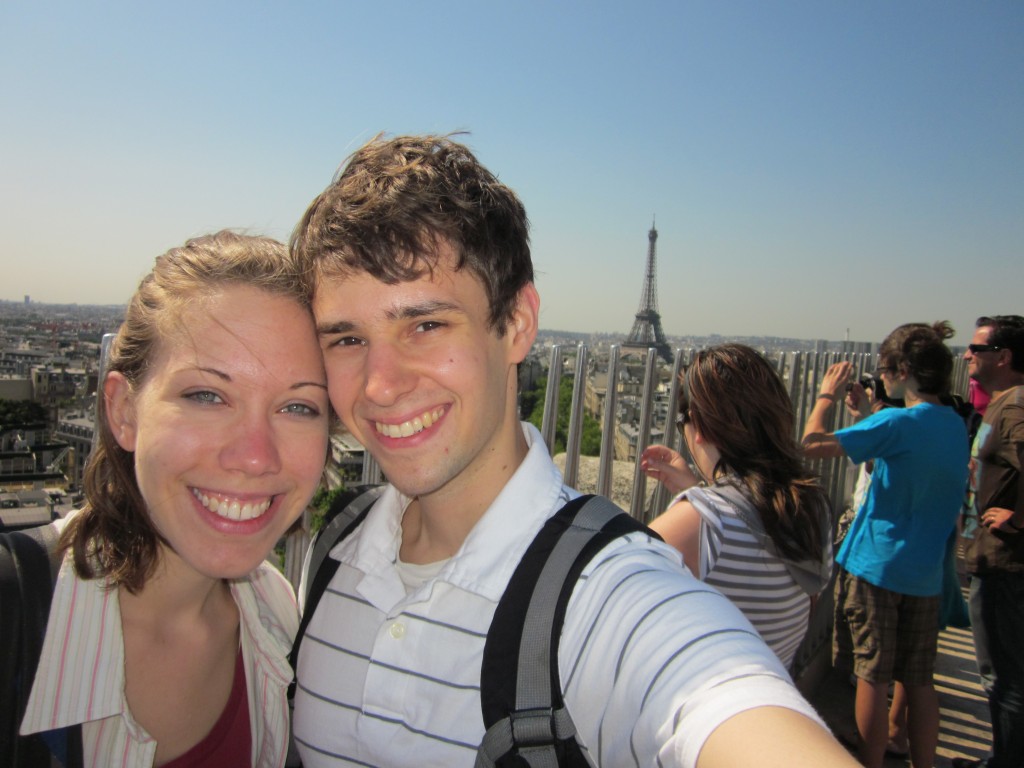 This is my wonderful husband, Tim, and I.  We love to travel, exploring new places, experiencing different cultures, and, of course, finding new food!  When at home, you can quite often find us hanging out in the kitchen, testing new recipes and experimenting with different flavor combinations.
Sharing my love of food has been taken to a new level since starting work at a bakery, the Delafield Great Harvest, where I am blessed to have the opportunity to play around in a bigger kitchen while serving a fantastic community.
This site is a chronicle of our food-related adventures, with a splash of life thrown in as well – because, really, you can't separate the two.
We love hearing from you and do our best to respond to comments and emails as quickly as possible.  If you have any questions or comments please leave a comment on a post, or you can get in touch with us via email at curiouscuisiniere (at) gmail (dot) com.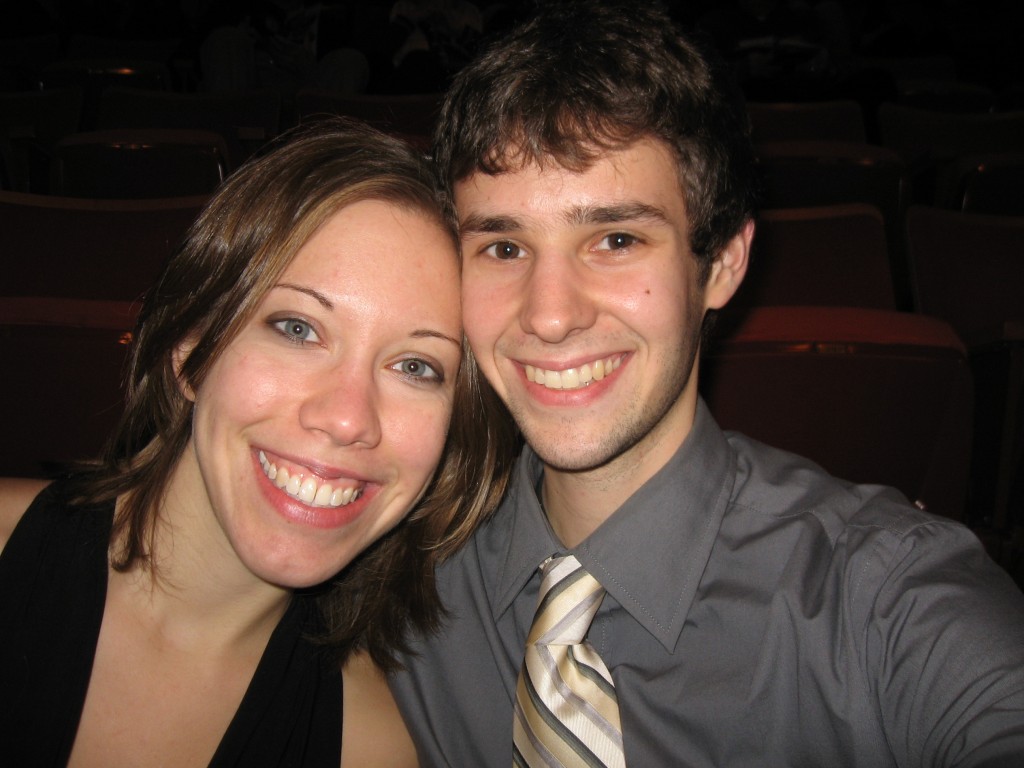 Our food philosophy:
Food is intensely powerful.
When life is tough, we turn to it for comfort.  When things go well, we turn to it to celebrate.  When we miss someone we love, we turn to it for remembrance.  When we want to connect, we turn to it to bring people together.
Be it your great grandmother's famous Christmas cookie or the juicy bite of a fresh strawberry that heralds the beginning of summer, food evokes so much emotion.
I'll admit, I have nearly started a fight over french toast that wasn't prepared in the fashion of my childhood.  I've been moved to tears by a meal that brought on a flood of memories of times and people past.  I've thrown a tantrum like a three-year old when my "perfect creation" didn't come out the way I was hoping.  I've chased rabbit trails down back roads of foreign countries where I did not speak the language for a taste of something authentic.  I've let the whole world know when I finally came across the illusive recipe for that obscure dish I craved a second taste of.
Through it all, food has taught me so much about enjoying life, moderation, and authenticity.
Enjoy life:  Food should be delicious.  But, delicious does not always have to mean bad for you.  There are plenty of ways to make healthy food tasty and make 'guilty pleasure' foods healthier.  It just takes some creativity.
In moderation:  Indulgence is an important part of life, when kept in check.  Life needs to have a healthy balance in all areas to keep things interesting.  Balance is the key that so many do not understand.  Finding that middle ground is difficult, but very possible and so rewarding.
With authenticity:  It is important to know where your food comes from, whether you are a proud hunter/gatherer yourself or you appreciate the butchers and farmers who provide your fare.  Processed foods have their place, but real food is what we were meant for.  Knowledge of ingredients' origins and the cultural background surrounding individual dishes allows you to appreciate their quality and constantly be learning.
I believe that food should be all of these things, just as life needs to be well rounded and even throw you a mixed bag sometimes to keep things interesting and to remind you of the blessings you have.
Life gets rough.  The kitchen gets hot.  But there will hopefully always be something tasty that results, someone to share it with, and lessons learned along the way.
***
Disclaimer: We are not registered dietitians. All nutritional and health information given on the site has been found through diligent research, however we are human and can make mistakes. Particularly with regards to the nutritional analysis of recipes: we are providing this information because we find it helpful to be an informed eater. The values given are correct to the best of our knowledge, but are meant only as a guide.