This easy Enchilada Sauce is simple to make at home with common pantry staples. Make a batch just for tonight or make a big batch and freeze it for later.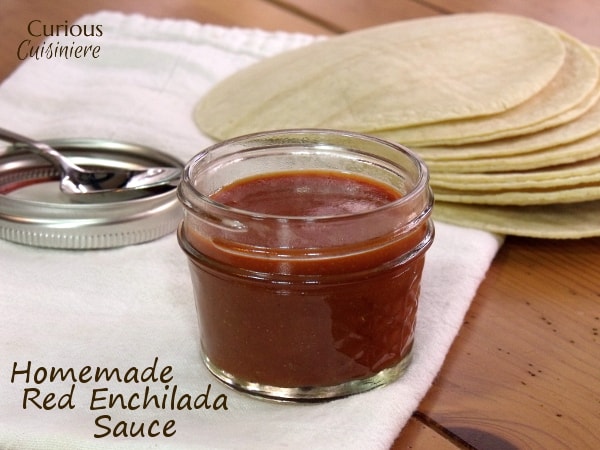 What is Enchilada Sauce?
The word enchilada comes from a form of the Spanish verb enchilar, meaning 'to add chili pepper to' (literally, to season with chili). Which makes a lot of sense when you think about the basic enchilada sauce. To get the real deal for your red enchilada sauce (chili rojo), you start with dried red chilies, which get re-hydrated and then blended into a sauce with other spices and seasonings. Starting with whole dried chilies give your sauce incredible flavor and depth.
That's it. Blended chilies and seasonings.
But, while a REAL chili rojo enchilada sauce will only have ground chilies as the base, it's pretty common for us to find enchilada sauces that start with a tomato base. This sauce is technically a chile colorado, and it also makes for a perfect enchilada sauce.
Our Homemade Enchilada Sauce Recipe
Today we're keeping things simple and skipping the dried chilies all together. This sauce is an easy way to make a red enchilada sauce using ingredients that you most likely already have in your kitchen: tomato paste, Mexican spices, flour, and stock.
After a few minutes, you have a thick bubbling saucepan of enchilada goodness that can be used right away, refrigerated for up to a week, or frozen for down the road.
Making A Versatile Homemade Enchilada Sauce
We vary the broth/stock we use to make our enchilada sauce depending on what we have on hand or what will be going into our enchiladas. Beef broth gives the sauce a deeper flavor, chicken broth is nice and moderate, and vegetable stock is the lightest. We recommend using chicken or vegetable stock if you're not sure what will be going into your enchiladas, since they are a bit more versatile.
To keep things versatile, this sauce is fairly mild. That way we can adapt the seasonings in the enchilada filling to suit our mood. But, if you're craving a hotter sauce, feel free to add some cayenne pepper or chipotle powder in there.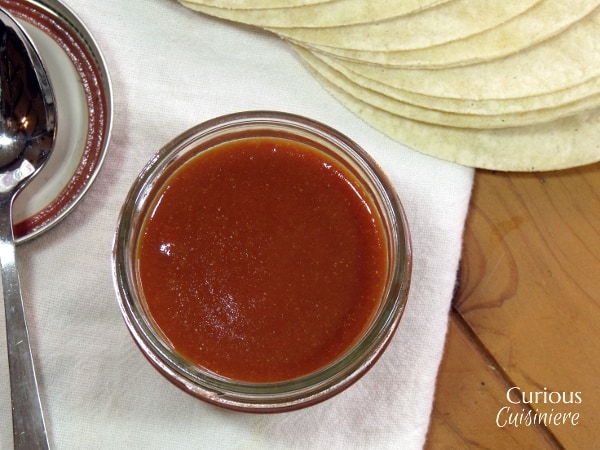 Red Enchilada Sauce
This easy Enchilada Sauce is simple to make at home with common pantry staples. Make a batch just for tonight or make a big batch and freeze it for later.
Yield: 3 c enchilada sauce
Ingredients
1

(6 oz) can

tomato paste,

no salt added

1

Tbsp

onion powder

1

Tbsp

cumin

2

tsp

chili powder

2

tsp

paprika

1 ½

tsp

salt

1

tsp

garlic powder

3

c

chicken, beef, or vegetable broth

(homemade or low sodium)
Instructions
Mix all ingredients except broth in a large skillet to form a paste.

Turn your heat to high and slowly pour in the broth, stirring as you pour, to keep the mixture smooth.

Bring the sauce to a simmer and reduce the heat to medium. Simmer until thickened 7-10 minutes.

Use immediately, freeze for later or refrigerate for up to a week.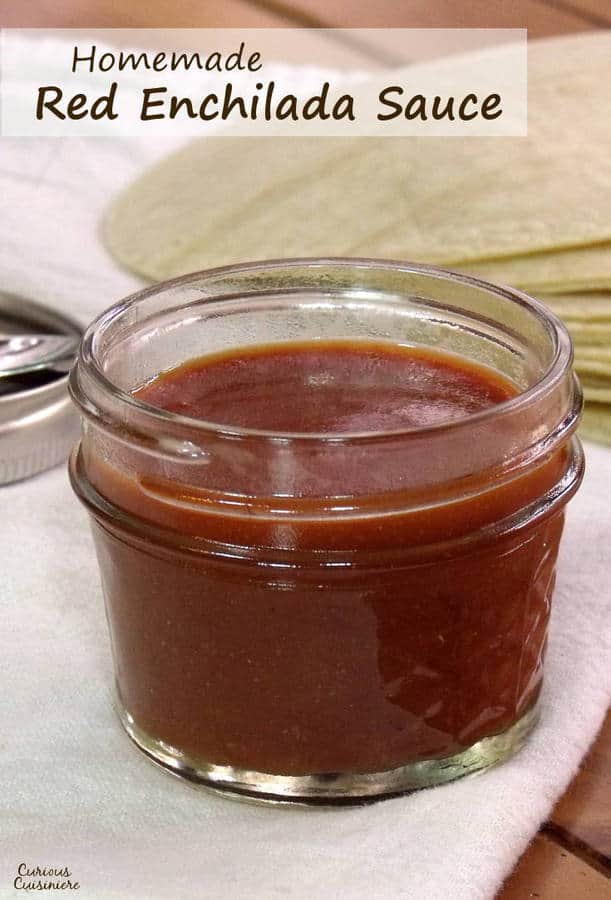 If you liked this recipe, here are some similar dishes you may enjoy!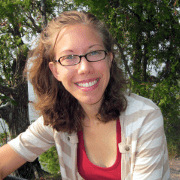 Sarah is one of Curious Cuisiniere's founding duo. Her love for cultural cuisines was instilled early by her French Canadian Grandmother. Her experience in the kitchen and in recipe development comes from years working in professional kitchens. She has traveled extensively and enjoys bringing the flavors of her travels back to create easy-to-make recipes.