Keep warm with this Guatemalan Atolillo. A comforting, creamy, hot beverage (similar to Mexican atole) that is made with rice and spiced with cinnamon.
Guatemalan Cuisine
Guatemalan cuisine is the fusion of the many aborigines' (with a lot of influence from the Maya) use of local ingredients and the Spanish colonizers, who added condiments, preparation techniques, and other fruits.
This mixture makes some dishes of Guatemalan gastronomy closely resemble dishes of Mexican cuisine, especially those from southern Mexico.
Culturally, the regions that we now think of as southern Mexico and Guatemala, distinctly, was the same area of cultural influence. They are, and will continue to be, the same: Mesoamericans.
Throughout Guatemala, different cuisines and traditional recipes are distinguished in each geographical area. For example, in Antigua Guatemala they are well known for their sweet homemade candies, while in the coastal areas you get ceviches, stews, seafood, and fish soups.
In addition to traditional dishes, Guatemala also has a wide variety of unique drinks. Although many of these drinks are shared with other Central American countries.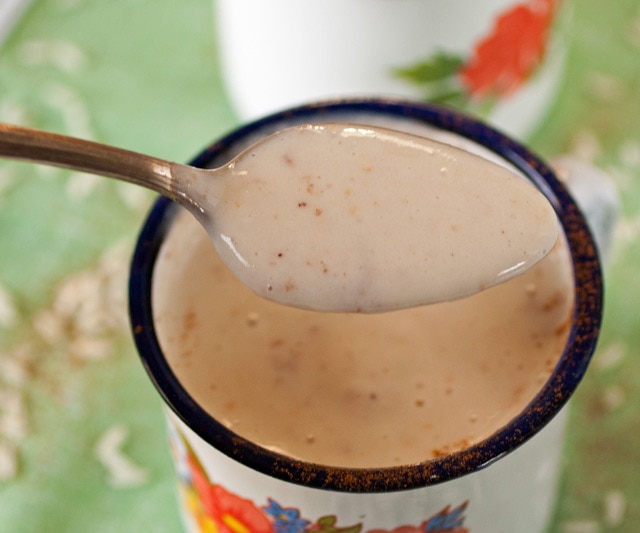 What is Atol?
Atol or atole is a pre-Hispanic beverage. In its original form, it is a drink made with ground corn and water.
It is said that with the arrival of the Spaniards, the ancient recipe changed as they introduced cow milk, sugar, and spices.
Although atoles are sold on the streets, they are also served during special prayer meetings for the saints or when you have a stomachache.
Atoles are thick, but drinkable and are usually accompanied by a sweet bread called, pan de yema.
The mild climate of Guatemala means that there is a relative balance between hot and cold drinks.
Guatemala has a great variety of atoles: lima bean atol, corn atol, shuco atol (made with corn, black beans, and chili peppers), banana or plantain atol, and guava atol, to mention a few.
Atolillo guatemalteco or Guatemalan atolillo is the name for rice atole.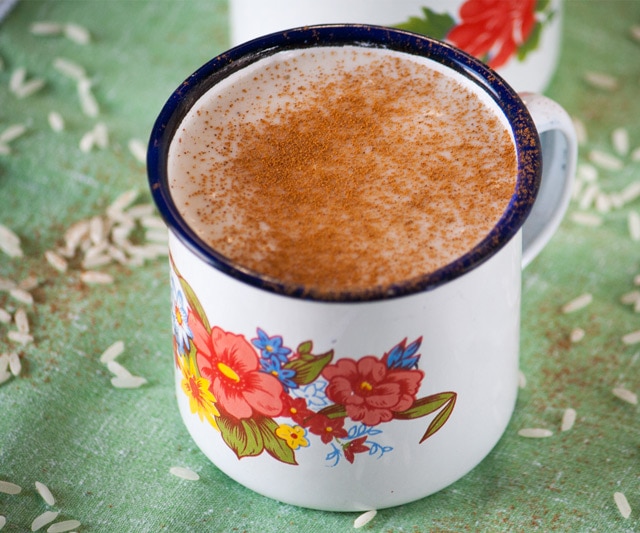 Making This Atolillo (Rice Atole) Recipe At Home
Have you ever tried arroz con leche or South American rice pudding?
Well, this Guatemalan atolillo is an atole prepared with rice, and it tastes just like arroz con leche.
This recipe is so versatile, it can be made with your favorite type of milk. And, it can be sweetened with sugar, sweetened condensed milk, piloncillo, or any sugar-free sweetener.
Atoilillo is great for the holidays, as you can prepare it the day before, and reheat it before serving it. And it is easy to make for big crowds.
To make atolillo at home, the rice needs to soak overnight, or at least 4 hours, before using it.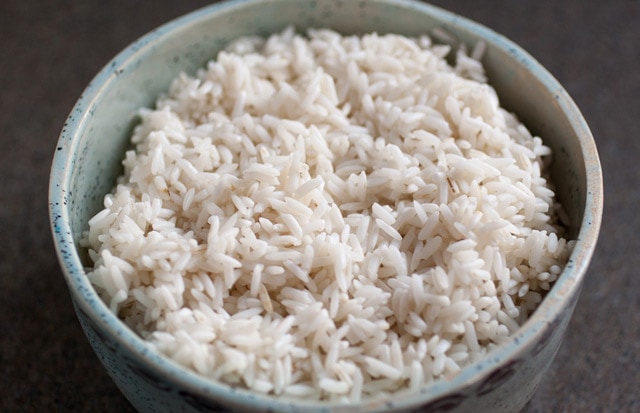 The next day, blend the rice with your choice of milk. Strain out the rice solids using a cheesecloth and add this rice flavored milk to a saucepan.
Once in the pan, add a cinnamon stick. (If you don't have it, mix 1/2 teaspoon of ground cinnamon with the sugar before adding it to the milk.)
The starch from the rice makes this atolillo thick and creamy, but it also makes it easy for the mixture to stick to the pan, so be sure to whisk constantly as it cooks.
After 15 minutes, take it off the heat and add vanilla.
Serve it hot for breakfast or as a mid-afternoon snack with more cinnamon.
Yield: 3 servings
Guatemalan Atolillo (Hot Rice Atole)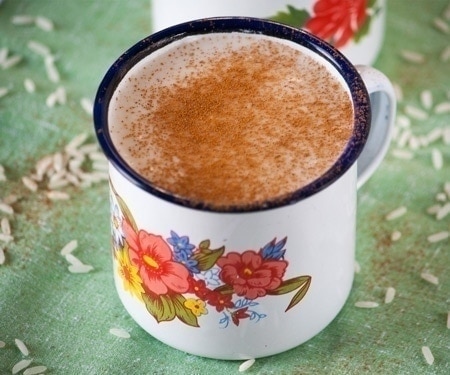 Keep warm with this Guatemalan Atolillo. A comforting, creamy, hot beverage (similar to Mexican atole) that is made with rice and spiced with cinnamon.
Note: The first step of this recipe (soaking the rice) should be started the night before you plan to make your atolillo.
Total Time
12 hours
20 minutes
Ingredients
¼ c long grain rice
1 c water
3 ½ c milk, divided
2 ½ Tbsp sugar
1 cinnamon stick (or 1/2 tsp ground cinnamon)
1 tsp pure vanilla extract
¼ tsp ground cinnamon
Instructions
The night before, place the rice and water in a small bowl until the next day.
When you are ready to make your atolillo, drain the rice and add it to a blender with 1 cup of milk. Blend for 3 minutes.
Strain the rice milk using a muslin cloth or a nut-milk bag. (A tight-weave cloth is better, as twisting the top tightly allows more milk to drain through.)
To a medium saucepan add the strained rice milk, the remaining 2 ½ c of milk, the sugar and 1 cinnamon stick (or 1/2 tsp ground cinnamon). Let the mixture simmer over low heat for 15 minutes, stirring constantly.
Remove the atolillo from the heat and remove the cinnamon stick.
Add the vanilla and mix well.
Serve hot, sprinkled with some ground cinnamon.
Recommended Products
As an Amazon Associate and member of other affiliate programs, We earn from qualifying purchases.
Nutrition Information:
Yield:
3
Serving Size:
1/3 of recipe
Amount Per Serving:
Calories:

209
If you liked this recipe, here are some similar dishes you may enjoy!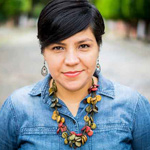 Lizet is Bolivian and lives in Paraguay. Through friends and travel she has developed her love of food. From Africa to Asia, Europe to the Americas, there is always something new to try when you come to dinner. You can find more of Lizet's tasty creations on her website ChipaByTheDozen.com. You can also find her on Instagram and Facebook.