Our sugar free Cranberry Sauce is nearly as easy to make as popping open a can, but it's much healthier! And, the flavor of fresh cranberries can't be beat!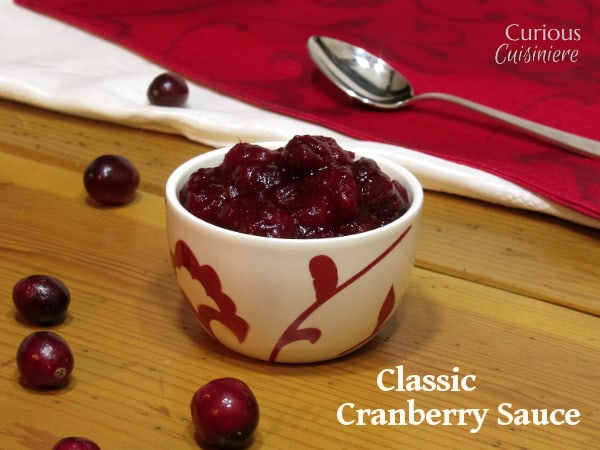 Sweet, tart, bright and festive. What's not to love about cranberry sauce? Its potential is so much greater than just breaking it out once a year with the holiday Turkey, and this homemade cranberry sauce recipe is so simple, you'll wonder why you haven't been making your own for years!
A love of cranberry sauce
Confession time.
Tim and I love canned cranberry sauce. That sweet cranberry jelly, meets thick jello, with the ridges of the can imprinted on the side of the cylindrical mass. So good! What can we say? It's what we grew up with. It brings back childhood memories and makes us feel like kids again.
While we know that cranberry sauce is a staple on the Thanksgiving table in the States, we didn't know that it can also be found gracing Christmas dinner tables in the UK. In the US, the sauce is typically sweeter, while in the UK it is often a bit more tart.
Our Easy Sugar Free Cranberry Sauce Recipe
Making homemade cranberry sauce is incredibly simple. Basically, cranberries are simmered until they pop and the mixture thickens. It's that easy. (Seriously, with the way our can-opener has been acting lately, this was even easier than opening up a can!)
Typically you need a sweet element to contrast that tartness of fresh cranberries. Instead of loading our cranberry sauce up with white or brown sugar, we gave it sweetness from some apple cider and a bit of maple syrup. We loved the way the maple syrup gave the sauce a bit of extra depth, but honey would be a great option too, giving you a bit of a lighter and brighter sauce.
We found the flavor of this cranberry sauce to be incredible balance of pleasantly tart cranberries and a light, fall-inspired maple sweetness. We threw in a pinch of orange zest and nutmeg too, just for a little extra boost in festive flavor.
We're pretty sure you won't be disappointed.
How to Serve Homemade Cranberry Sauce
We ate our homemade cranberry sauce with our holiday turkey dinner. But that wasn't the end of this sauce. Oh no!
The next morning, we put it on our pancakes.
The following day, we had just a little left, and we ate it with some pork chops.
We would have found more ways to enjoy it, but not we have to make another batch. It really is such a great sauce to have on hand this time of year. The possibilities are endless!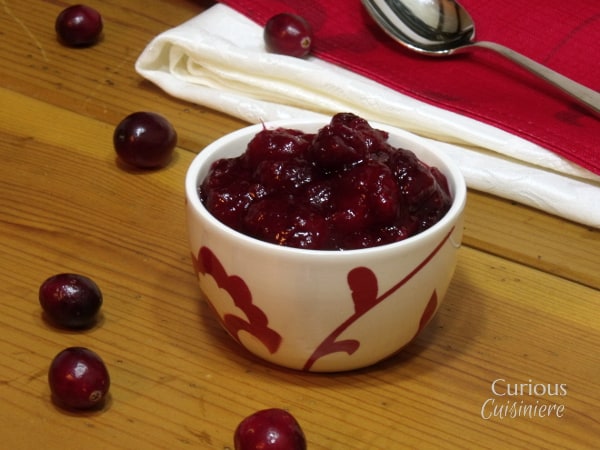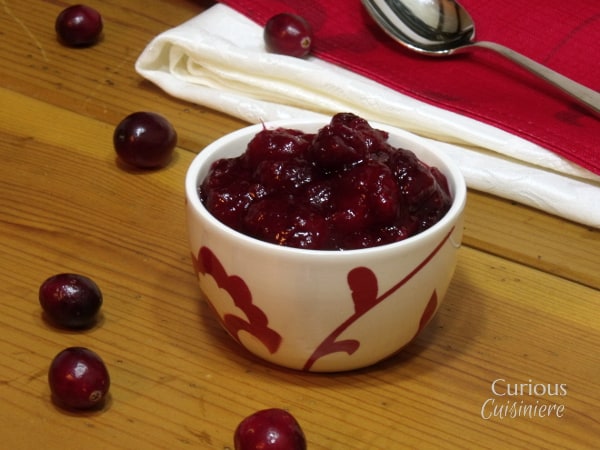 Homemade Cranberry Sauce
Our sugar free Cranberry Sauce is nearly as easy to make as popping open a can, but it's much healthier!
Yield: 2 cups
---
Ingredients
12

oz

cranberries,

fresh or frozen

3/4

c

pure apple cider

1/3

c

pure maple syrup

(or honey for a sweeter and lighter flavor)

1

orange,

zested

Pinch

nutmeg
Instructions
Rinse the cranberries, if they are fresh and place them in a medium saucepan.

Add the remaining ingredients and mix to combine.

Bring the mixture to a boil. Reduce the heat and simmer, uncovered, 10 minutes, stirring often, until the mixture has thickened slightly.

Remove the sauce from the heat and allow it to cool completely before serving. The sauce will continue to thicken as it cools.
---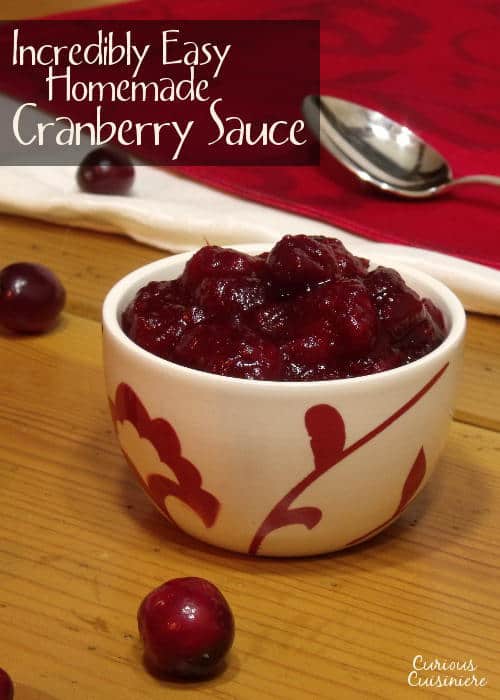 If you liked this recipe, here are some similar dishes you may enjoy!