These Healthy Refried Beans are full of only the good stuff. Try this easy recipe and you'll never reach for canned refried beans again!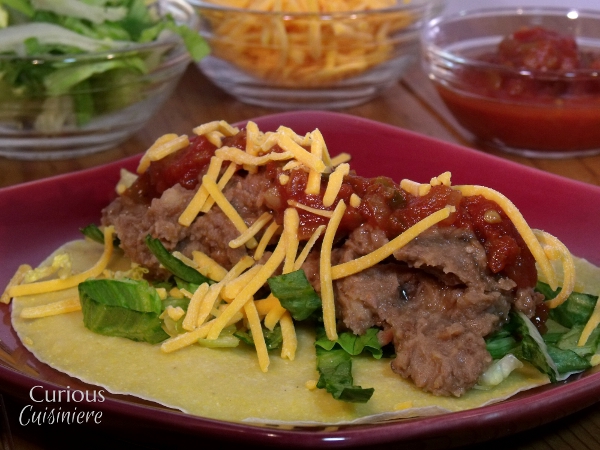 Beans.. Ultimate Party Food
I don't know about you, but nachos and tacos are perfect football watching foods. And, not just for those chowing down.
They're great when you're hosting a party and want something substantial for the men, versatile for the picky eaters, and an all around hit. Whether you do a build-your-own nacho or burrito bar or make up a batch of taco dip as a welcome addition to your spread, it's sure to be a hit.
Beans are a great source of fiber, meaning they will fill you up faster, helping to stave off the mid-game munchies. They also provide a healthy dose of vitamins and minerals, including protein and iron: perfect for giving you the energy to head outdoors and join in the halftime pickup game.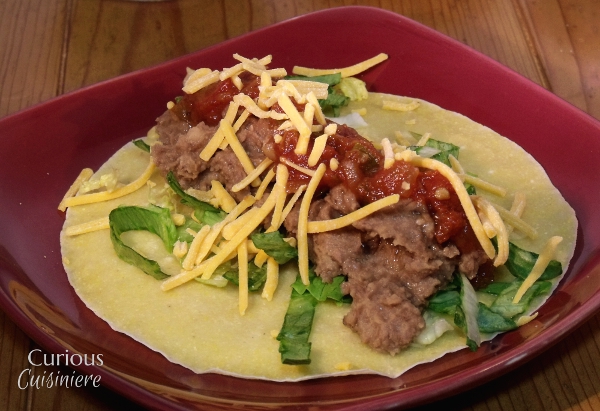 Making Homemade Healthy Refried Beans
We know, popping open a can of beans is SO easy that you're probably wondering why you would ever want to take the time to make your own. But, here's the thing: those canned refried beans are exploding with salt, fats, and other things that I have a hard time pronouncing.
If you're like us, you'll be eating enough of those not-too-good-for-you things as you watch the game. Why not at make this one a healthy choice?
Yes, there can be healthy choices on game day.
By making your own, you control the amount of salt in your beans. Mashing the beans instead of pan-frying them means that you don't counteract the nearly fat-free quality of pinto beans. And, after boiling the beans into submission, they are perfectly soft enough to give you that coveted refried bean consistency.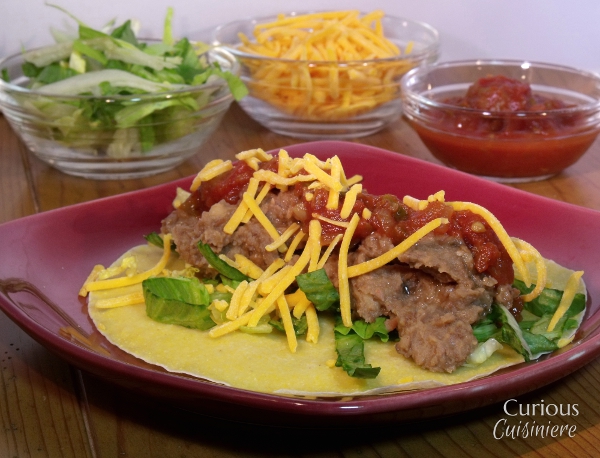 Healthy Refried Beans
These Healthy Refried Beans are full of only the good stuff. Try this easy recipe and you'll never reach for canned refried beans again!
Yield: 4 c
Servings:
8
(1/2 c) servings
Ingredients
1

lb (2 c)

pinto beans,

dry (soaked in water for 3-6 hours or overnight*)

1/2

onion,

diced (or 1 ½ tsp onion powder)

1

tsp

unsalted butter

(if using fresh onion)

2

garlic cloves,

, peeled and chopped (or ½ tsp garlic powder)

1

Tbsp

paprika

1 1/2

tsp

salt

1 1/2

tsp

cumin
Instructions
Place soaked beans and quartered onion in a large saucepan. Cover the beans with 1" of water. Cover the saucepan and bring the water to a boil. Simmer the beans until very soft, 45 min - 1 hour, checking occasionally and adding water as needed.

If using a fresh onion and garlic, saute the onion and garlic in the butter over medium high heat until lightly golden, 2-3 min.

Using a large slotted spoon, transfer the cooked beans to the bowl of your food processor. Add the sauteed onion and garlic (or onion and garlic powder). Add the paprika, salt, and cumin. Process, adding some of the bean's cooking liquid as necessary to achieve a smooth consistency. (You may need up to 1 cup.) (If you have a small food processor, process the beans and seasonings in batches, and mix the batches together in a large bowl, once smooth.)

Taste your beans for salt and adjust according to your tastes.

Serve immediately or refrigerate until ready to use. (The beans will thicken up a bit in the refrigerator, so if you are making them ahead of time, make the mixture slightly thinner than you think you'd like them or keep some of the bean juice to mix into the refried beans when you reheat them to serve.)
Notes
*If you don't have time to soak the beans, all is not lost. Just proceed straight to boiling. Your cooking time will just be slightly longer. This recipe was updated April 2016. We made a few tweaks to make the beans even better. Enjoy!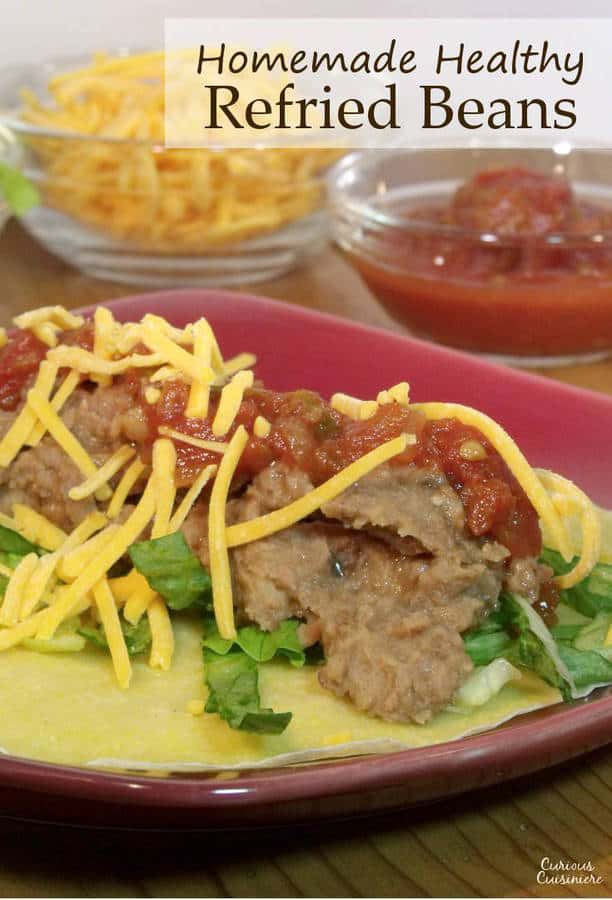 If you liked this recipe, here are some similar dishes you may enjoy!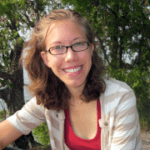 Sarah is co-owner of Curious Cuisiniere and the chief researcher and recipe developer for the site. Her love for cultural cuisines was instilled early by her French Canadian Grandmother. Her experience in the kitchen and in recipe development comes from years working in professional kitchens. She has traveled extensively and enjoys bringing the flavors of her travels back to create easy-to-make recipes.