Looking to fry up your catch of the day? Here's a simple pan fish recipe – pan-fried with a Ritz cracker breading. Quick and tasty after all that work!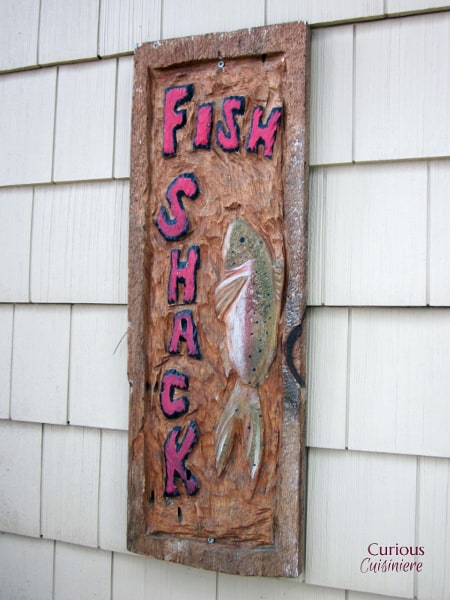 Lake To Table: A Fishing Adventure
A few weeks ago we had the opportunity to see the whole cycle of a meal coming to the table.
Tim loves fishing with his Dad and Brother, but until this year, they have always just caught and released. This year they decided they wanted the satisfaction of eating the fruits of their labor.
(WARNING: Thankfully, in this case, smells can't be encapsulated in a post. However, There are pictures of all the magic happening below. I've tried to keep them as tame as possible, while still showing the process. But, if you're highly squeamish, do be warned.)
Early one foggy morning, the boys cast off into the lake.
They returned around noon with quite the haul of Bluegill and Bass.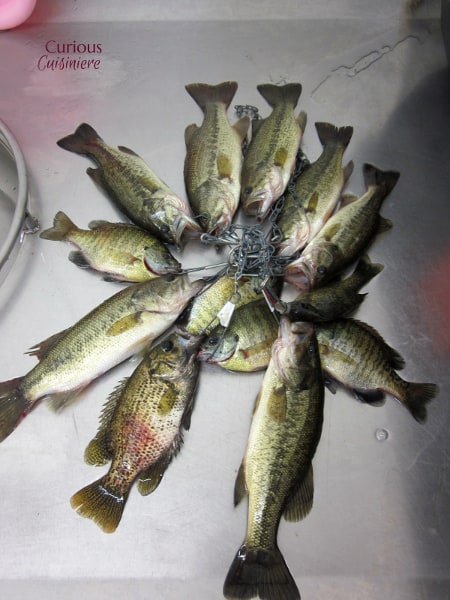 Then, the four of us set off to the Fish Shack to get the meat.
Now, I'm not the most squeamish person out there, but I'm not going to lie, watching the first few cuts did make me cringe a bit. But, like anything, after I got over the shock value, watching the process was really fascinating.
How To Bone A Fish
To bone the fish, place the flat of your knife just past the gills, slicing downward to the spine.
Then, gently angle it ninety degrees so that you can easily slide the knife along the backbone towards the tail. This is done on both sides.
Once you have the fillets off of the fish, it's time to check for any stray bones and remove the meat from the skin and scales with another gentle, sliding motion of the knife.
As in most dealings with meat, the sharper the knives, the better.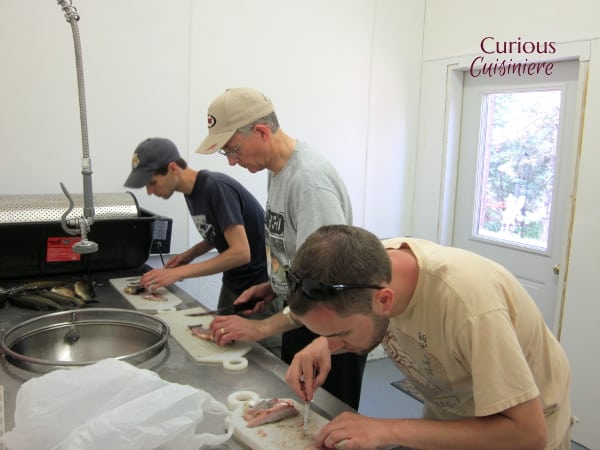 Look at those men, hard at work.
They had quite the assembly line going, and each of them was really quite good by the end. (And no, I didn't take the knife in hand. I was quite content with the camera. Maybe next time.)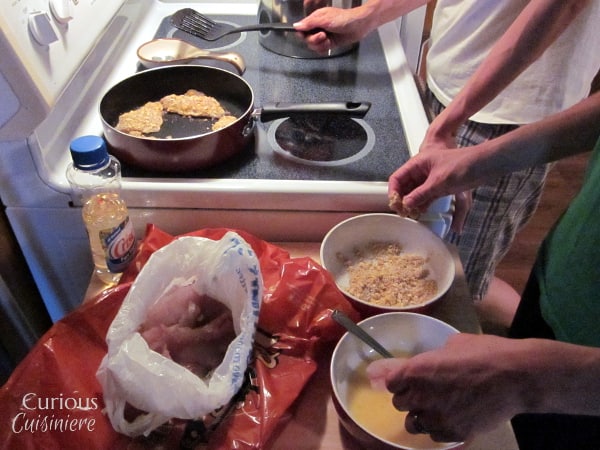 Our Ritz Cracker Breading for Fish
We carried nearly 2 lbs of small fillets home and decided to cook them with a recommendation from a family friend – Ritz Cracker breading.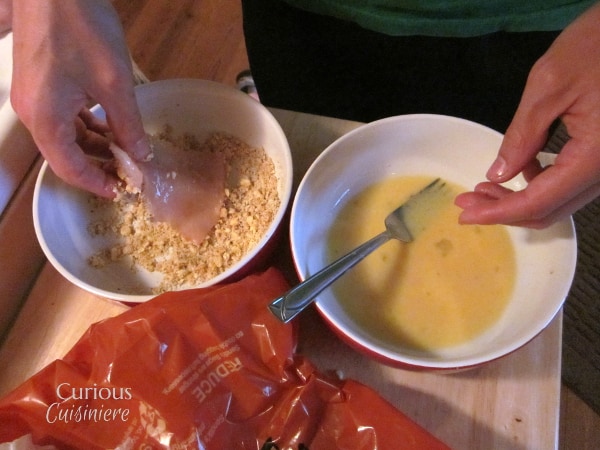 Egg wash, breading, then into the pan.
You really don't need that much oil to pan fry. Just enough to keep the pan a little slick and the bottoms of the fillets sizzling.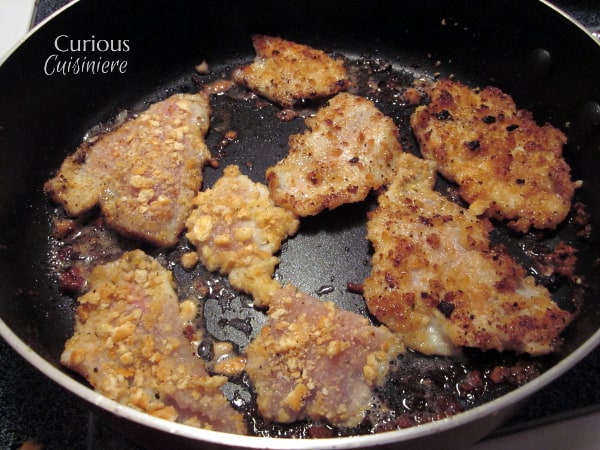 The guys' skill showed through at dinner that night, and we only came across a few bones.
We were impressed too by how flavorful and fresh the fish tasted, with no "fishy" taste at all. And the Ritz cracker breading was exactly what it promised to be: simple, yet tasty.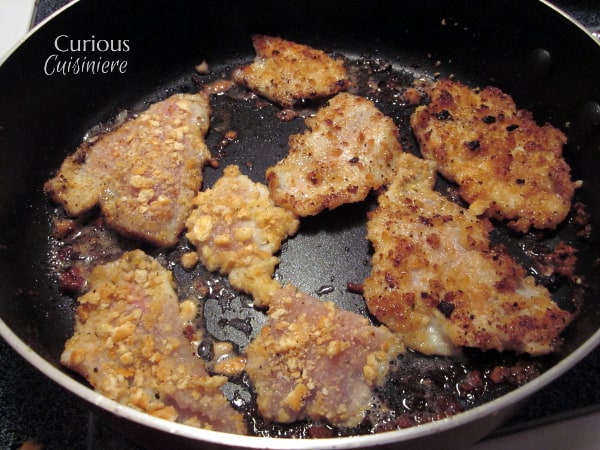 Ritz Cracker Breaded Pan Fish
Looking to fry up your catch of the day? Here's a simple pan fish recipe - pan-fried with a Ritz cracker breading. Quick and tasty after all that work!
---
Ingredients
1

tube

Ritz crackers

1

tsp

lemon pepper seasoning

(or half and half lemon zest and black pepper)

1/2

tsp

onion powder

1

egg

1

Tbsp

milk

1-3

Tbsp

butter

2

lbs

fresh fish fillets
Almost Tartar Sauce (A quick and easy tartar sauce substitute)
1/3

c

mayo

2

Tbsp

sweet relish

1

tsp

dill

½

tsp

white vinegar
Instructions
Smash crackers into crumbs using a sealable bag and a rolling pin, or other heavy object, or, if you prefer, pulse crackers in a food processor until fine. In a small bowl, mix lemon pepper and onion powder with cracker crumbs and set aside.

In another small bowl, beat together egg and milk until combined.

Heat 1 Tbsp of butter in a non-stick frying pan over medium-high heat.

Dredge fish fillets by dipping first in the egg wash, then in the crumbs. Finally, place in hot oil. Repeat with fillets until pan is full.

Fry 3-5 minutes on each side, until fish is golden and flakes when pricked with a fork. Remove fish from pan when done and place on a paper towel lined platter in a warm oven while you continue to work.

Add butter to the frying pan between batches as necessary to keep the skillet moistened. Repeat as necessary, until all the fish has been fried.
Almost Tartar Sauce
If you're lacking tartar sauce, you can combine mayo, relish, dill, and white vinegar to come up with a nice dipping sauce that is comparable to the traditional.
---
If you liked this recipe, here are some similar dishes you may enjoy!