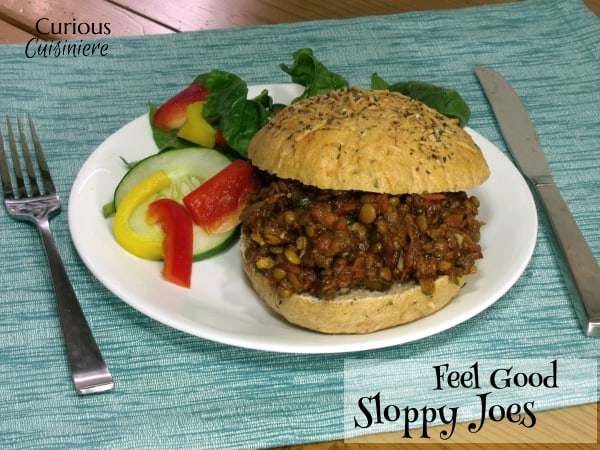 I don't know what it is about Sloppy Joes. Maybe it's because, as a kid, you love any excuse to eat something messy, and, as an adult, you love anything that makes you feel like a kid.
Maybe, it's just because of the silly name.
Maybe, it's because they're so easy.
Whatever the reason, I don't think I've met a person who doesn't love Soppy Joes.
And, I'm a pile-er when it comes to Sloppy Joes. I want a pile of meat thicker than the bun, with so much sauce you have to eat your sandwich upside down so it doesn't soak all the way through the smaller bottom bun.
(Tell me I'm not the only one who uses that trick!)
Yeah, you may as well just give me a bowl of Sloppy Joe meat and forget the bun all together.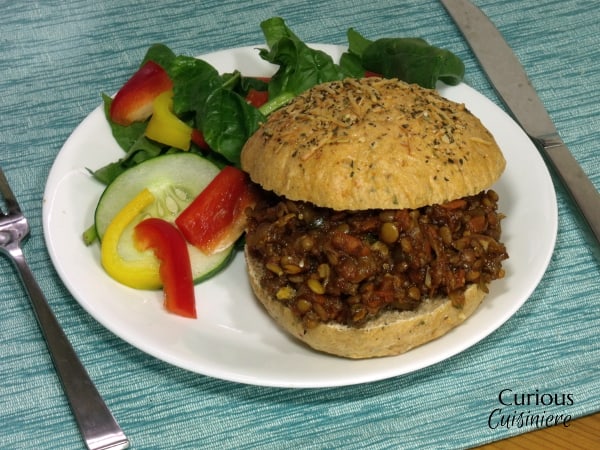 In recent years, I've tried to show restraint when we have Sloppy Joes. I know all that meat and sticky, sweet sauce really isn't the healthiest option.
But, these babies? I really don't feel bad at all getting out a bowl and a big spoon.
Tim was a bit skeptical about throwing veggies into a beloved meat lover's meal. But, after one bite, we both agreed that there is absolutely no reason to go back to making Sloppy Joes the old way.
The trick?
We found a balance.
There's still meat in these guys, 90% lean, but it gives just enough of the beefy flavor and texture you crave. But, we've cut it in half, and added lentils (probably the best bean to use as a beef substitute in our opinion) to give extra fiber, which fills you up, and gives you the iron you would have gotten from the red meat.  The other veggies are grated, and you really don't even notice them. Carrots give a slightly sweet flavor for the sauce, which means less sugar. And zucchini is just a great, healthier, filler.
On top of all these hidden veggies, making your own sauce, from scratch, gives these Sloppy Joes an added, healthy edge.
Instead of using store bought ketchup or bbq sauce, which is often very high in sugar and salt, we're taking tomato paste, vinegar, and spices, with just enough sweetener and salt to reach the perfect, deep, tomato-y sauce we love.
This way you get to choose how sweet and salty your sauce is. And, if your family loves the sticky sweet stuff, you can slowly dial the sweetness back. Before they realize it, they'll start to prefer the less sweet versions!

Feel Good Sloppy Joes
Author:
Sarah | Curious Cuisiniere
Ingredients
½ lb ground beef, 90% lean
1 onion, minced
1 large carrot, grated
2 garlic cloves, minced
1 small zucchini, grated
1 c cooked lentils
For the Sauce
1 (6oz) can tomato paste
½ c white vinegar
¼ c water
2 Tbsp sugar
2 Tbsp molasses
2 tsp mustard powder
1 tsp chili powder
1 tsp salt
¼ tsp cloves, ground
Instructions
In a large frying pan, brown meat over medium-high heat for 2-3 minutes.
Add onion, grated carrot, and garlic. Sauté 3-5 minutes, until the onion begins to soften.
Add zucchini, lentils, and sauce ingredients. Bring to a simmer. Reduce heat to medium and simmer, uncovered for 10 minutes, stirring occasionally, until the sauce thickens.
Serve warm in a whole wheat bun.
Nutrition Information
Serving size:
½ c filling
Calories:
203
Fat:
2.4g
Saturated fat:
.7g
Carbohydrates:
29.1g
Sugar:
10.2g
Sodium:
337mg
Fiber:
9.5g
Protein:
16.1g
Cholesterol:
25mg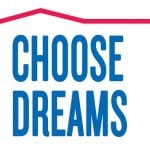 As part of the #ChooseDreams initiative from American Family Insurance #WeekdaySupper is bringing you recipes for family favorites and comfort foods turned healthy.
Be sure to visit American Family Insurance for more information and follow the Family Favorites Turned Healthy #ChooseDreams Pinterest board for healthy recipe inspiration.
You can also connect with American Family Insurance on Facebook, Twitter, Pinterest, Google +, Youtube, and LinkedIn.
Take a look at this week's Weekday Supper menu for more family favorites made healthy!
Monday – Feel Good Sloppy Joes by Curious Cuisiniere
Tuesday – Crispy Fish Sticks with Roasted Potatoes by Magnolia Days
Wednesday – Fish Tacos with Pineapple Slaw by Savvy Eats
Thursday – Roasted Red Pepper Pesto Pasta by The Messy Baker
Friday – Jalapeño Popper Quinoa Bites by Alida's Kitchen
This post is sponsored by American Family Insurance. All opinions are my own.
If you liked this recipe, here are some similar dishes you may enjoy!