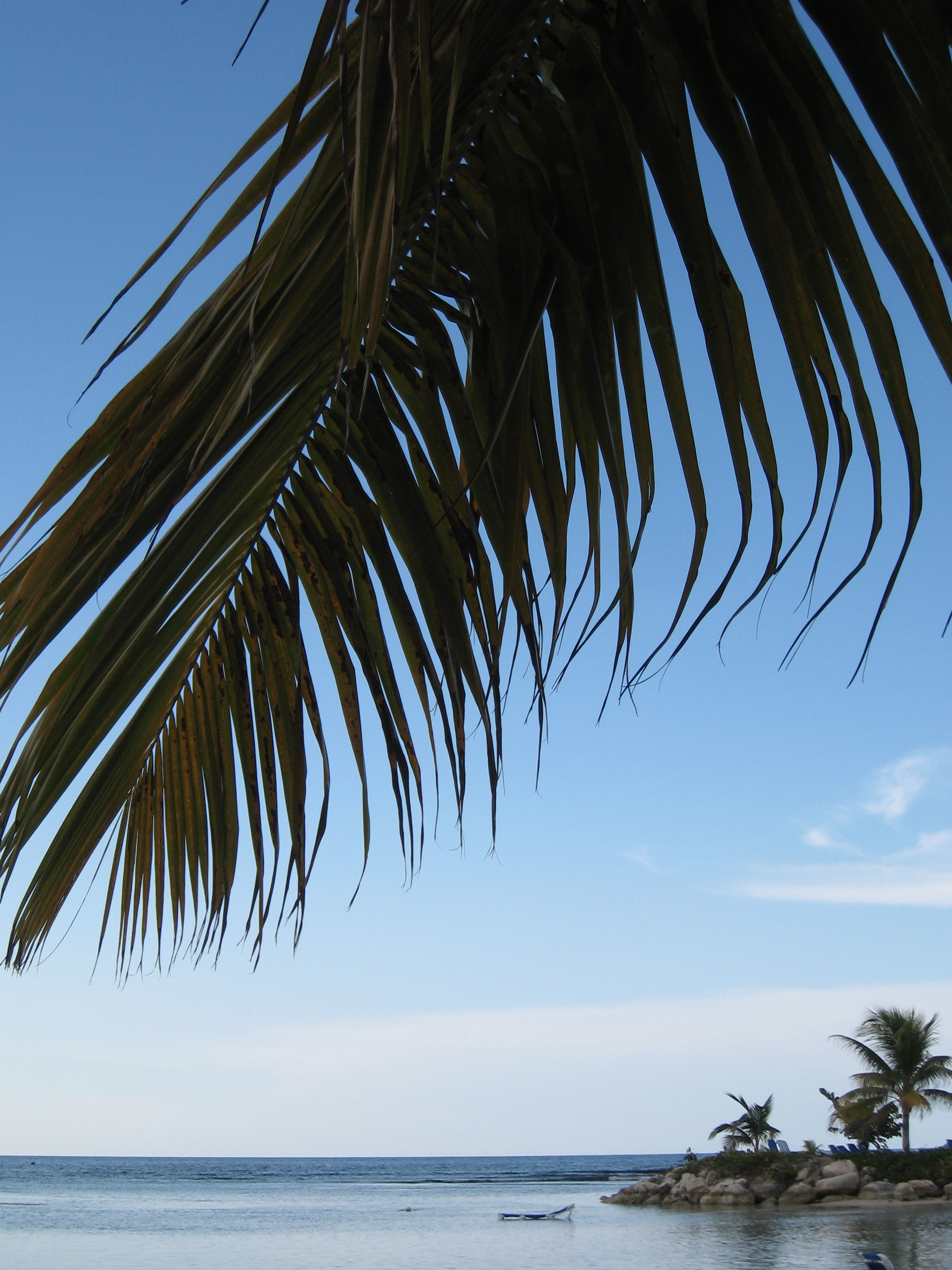 Sometimes you just need to relax.
That was what Tim and I discovered on our recent trip to Montego Bay, Jamaica.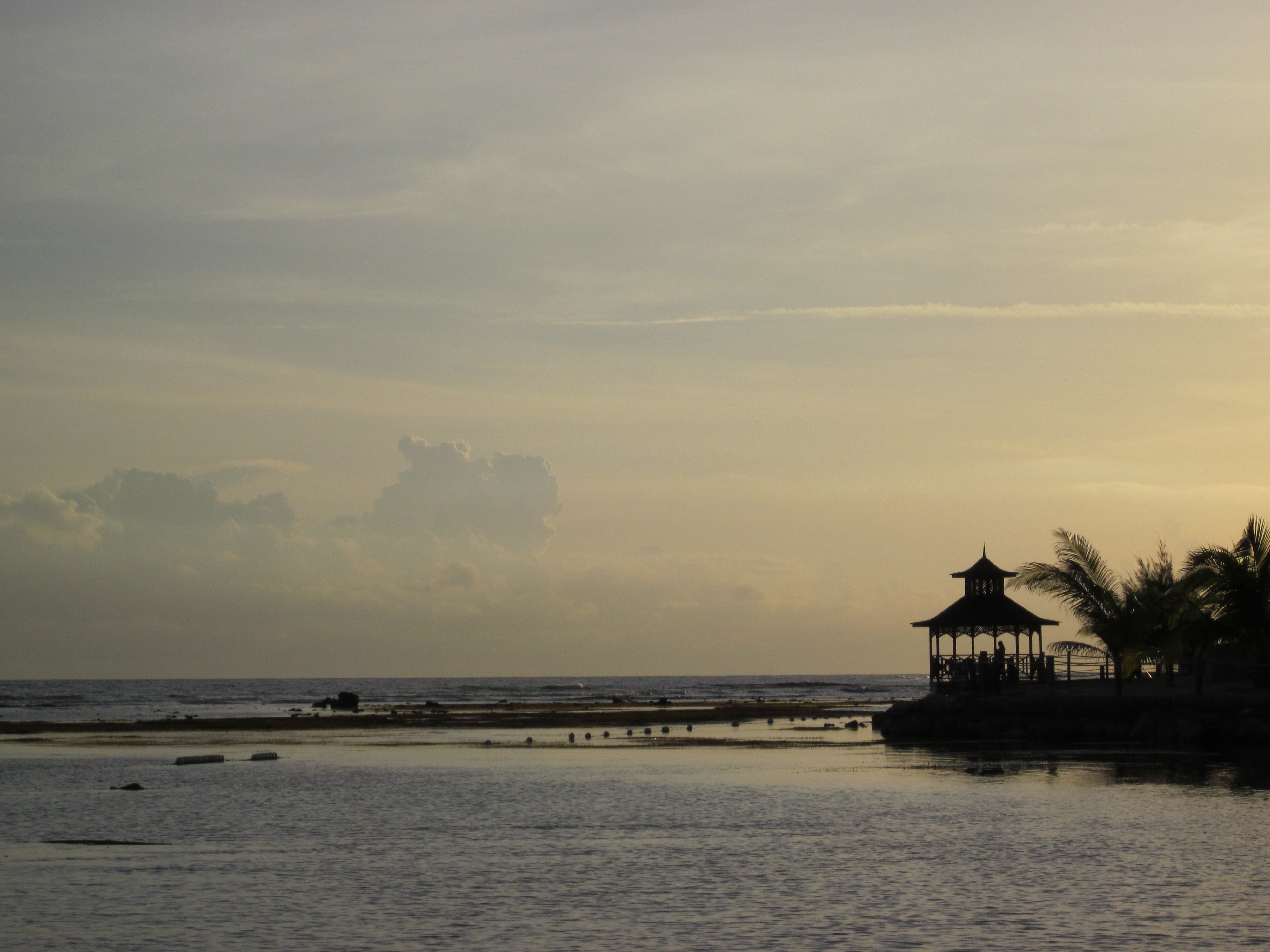 It's hard not to relax when you are surrounded by the laid back attitude of Jamaicans, the rhythmic crashing of waves on the beach, and the sweet smell of tropical fruit and rum.
In addition to enjoying the beauty of the scenery, the trip opened our taste buds to a new variety of foods and flavor combinations.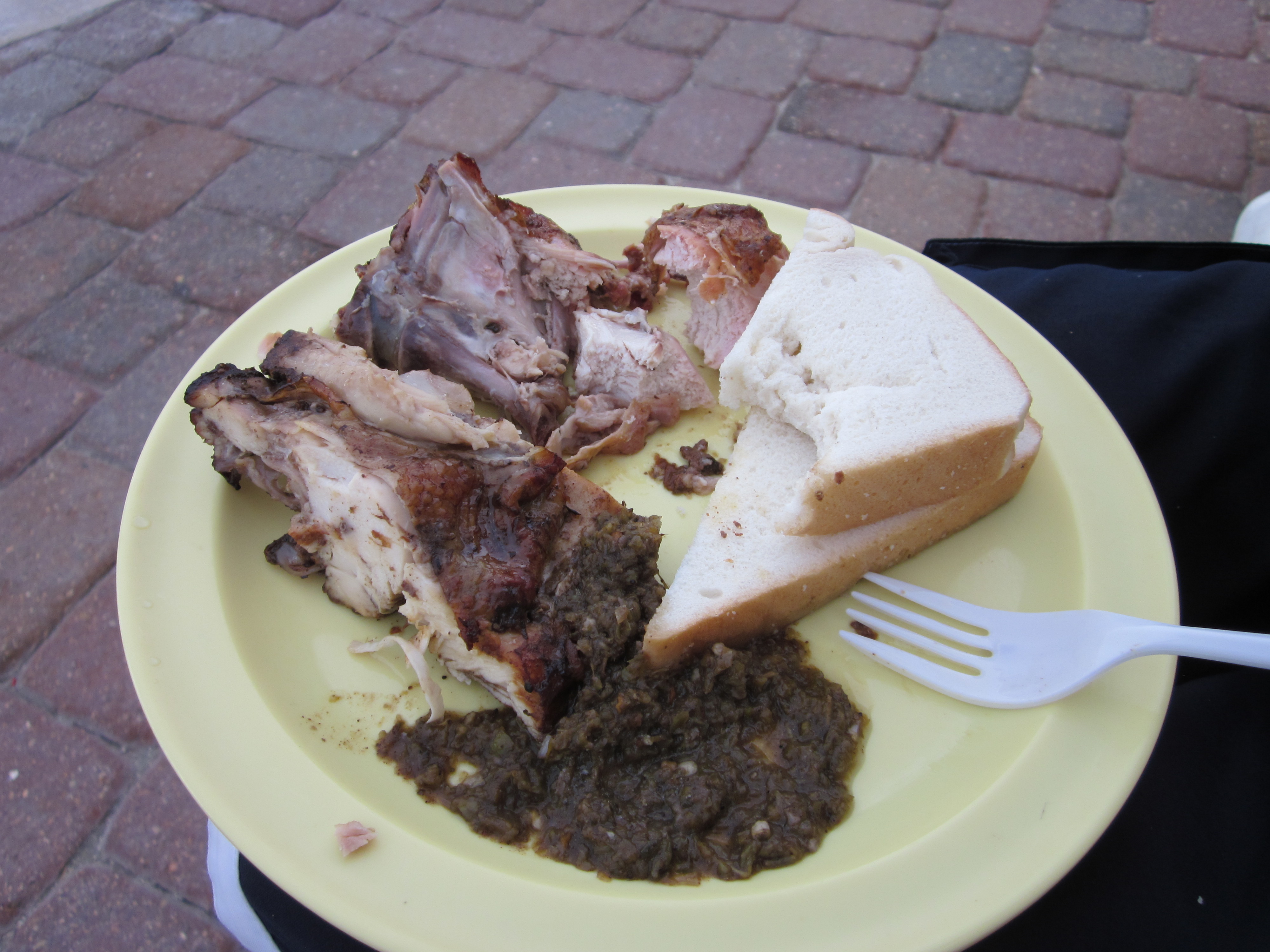 Jerk Chicken
Jerk Chicken – If you ask someone what food they think of when they hear Jamaica, jerk chicken or jerk pork will probably be one of the first things that comes to mind.  That's because 'jerk' is a style of cooking native to Jamaica.  This method uses a spicy jerk seasoning as either a dry rub or a marinade for the meat.  The jerk seasoning is primarily made up of allspice and Scotch bonnet peppers (one of the hottest peppers around, similar in heat to a habanero), but also includes cloves, cinnamon, scallions, nutmeg, thyme, garlic, and salt.  The seasoned meat is then smoked or grilled, resulting in slightly charred, tender meat, that will really heat up your taste buds.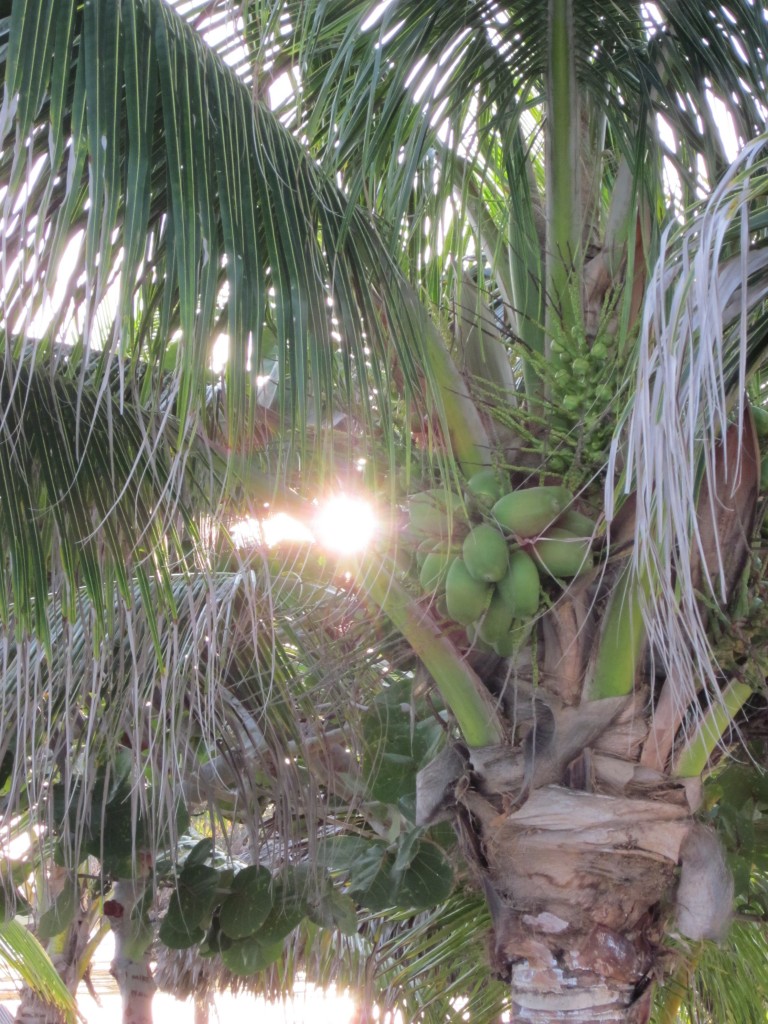 Ackee – The national fruit of Jamaica.  (Ackee and saltfish is the national dish of Jamaica.)  Despite the fact that it is a fruit, it is cooked and used as a vegetable.  After it is cooked, it looks and tastes very similar to scrambled eggs, with a slightly firmer texture.
Cho Cho – Is a member of the melon and gourd family.  It is roughly the size of a small pear.  Again, even though this is a fruit, it is cooked and used as a vegetable.  It is used quite often in soups and stews.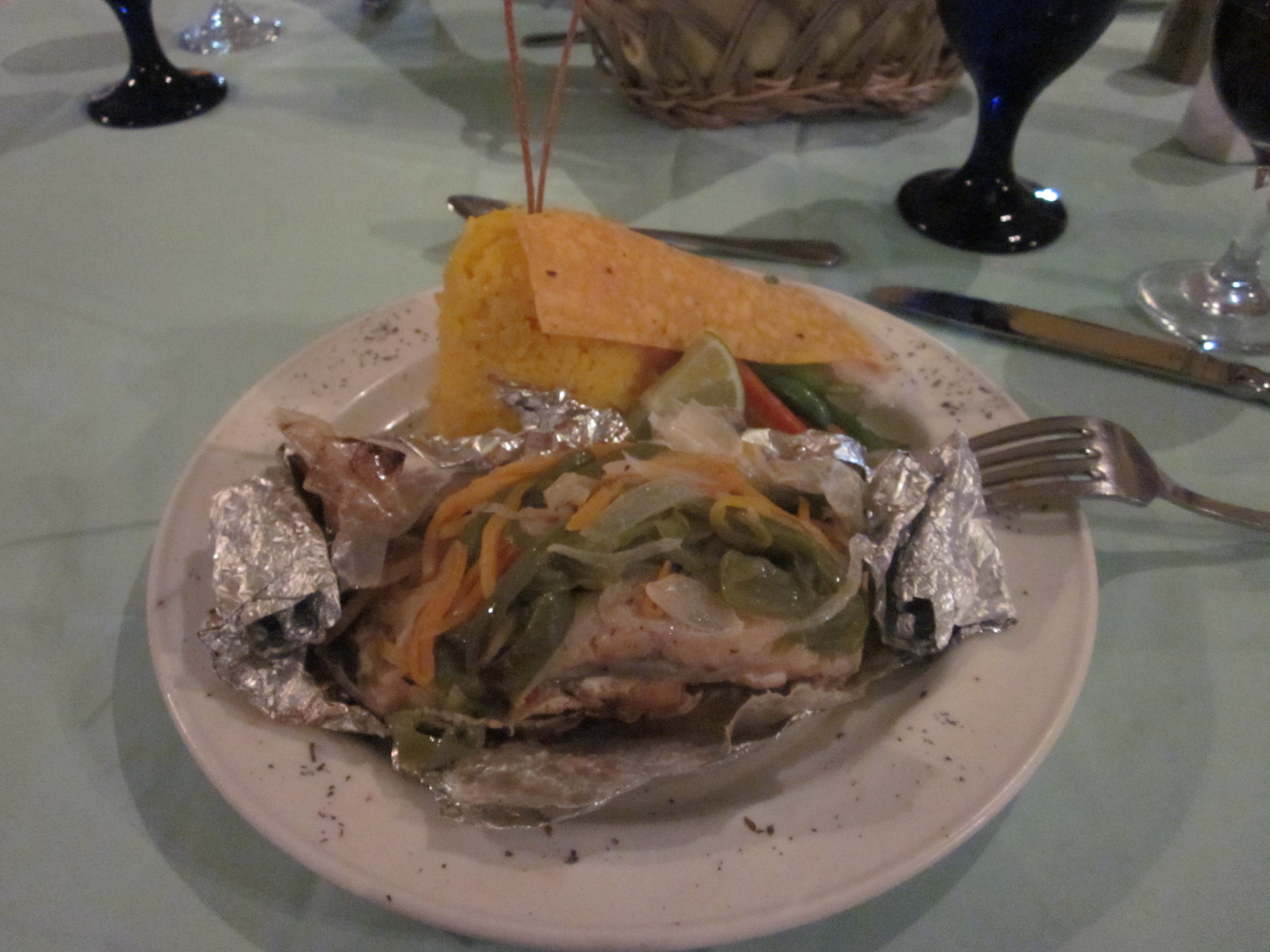 Mackerel en papillote
Saltfish and Salt Mackerel – This fish has been salt cured and dried.  Before cooking it is re-hydrated to remove some of the salt.  It was introduced to the Caribbean in the 16th century, brought by shipping vessels from North America.  Salting the fish was an ideal way to preserve it, and the re-hydration process makes it taste nearly fresh.
Bammy – A traditional Jamaican flat-bread made from cassava, a starchy, South American root vegetable.  Cassava is also known as yuca, but not to be confused with the similar sounding "yucca", which is a non-edible perennial plant native to similar areas as cassava.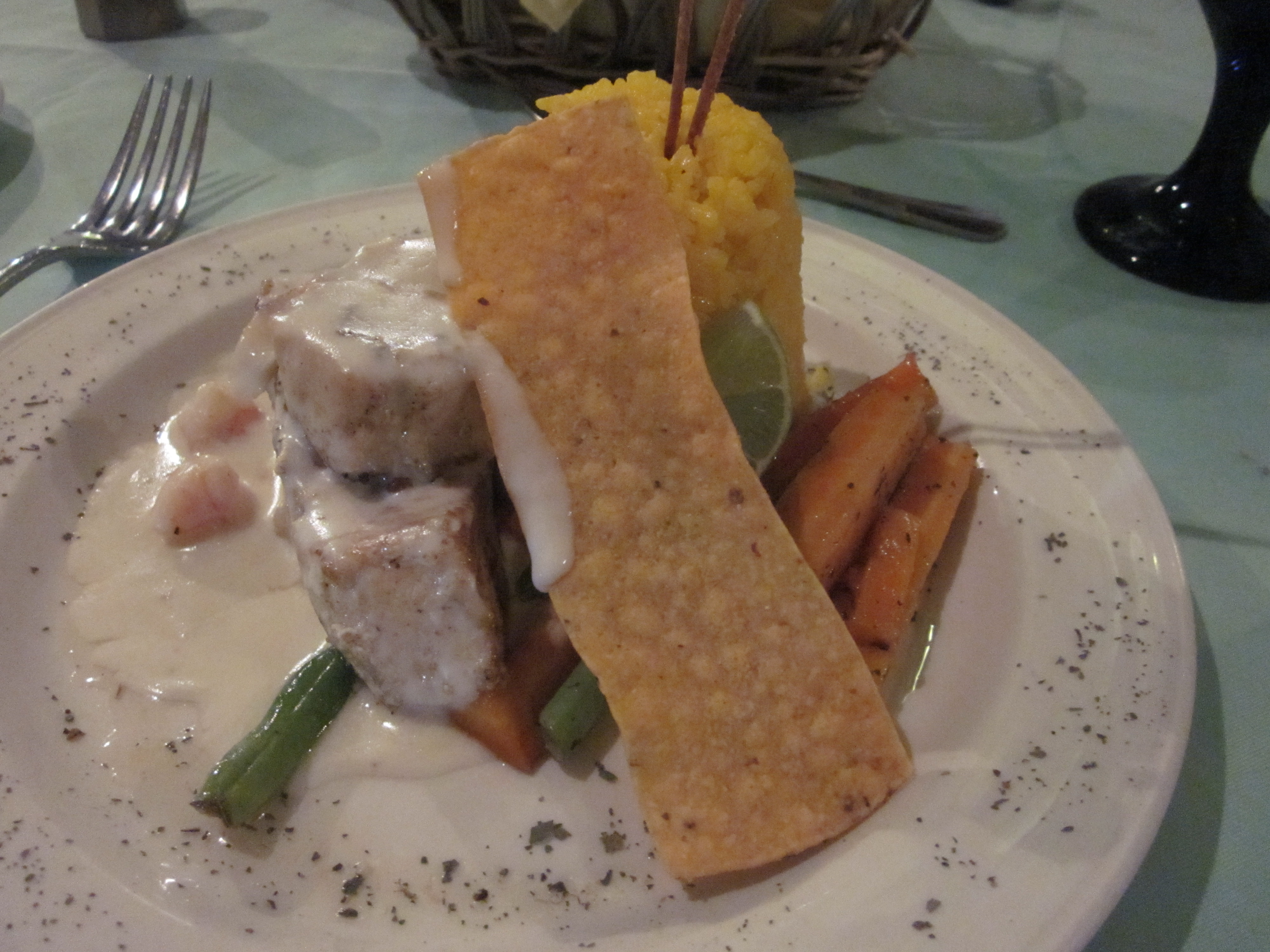 Cod with shrimp beurre blanc and saffron rice.
.
Our trip has inspired us to start cooking with more fish and to try to recreate the jerk chicken we had from a small Tiki Bar on the beach at our resort.
We've already started experimenting with our tropical twist on fajitas, but stay tuned for some remakes of food we ate in Jamaica and flavors inspired by the Caribbean.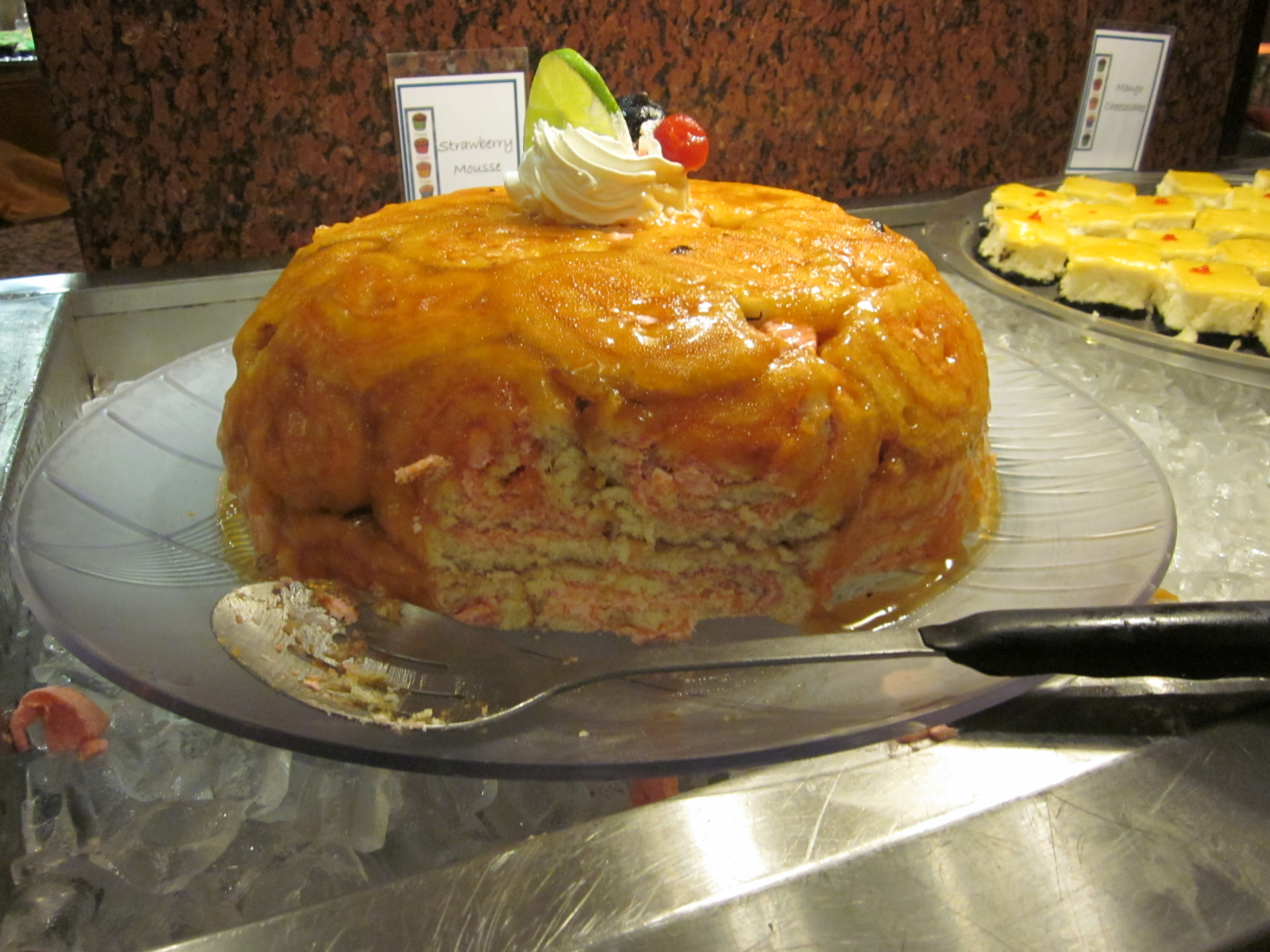 Strawberry mousse
If you liked this recipe, here are some similar dishes you may enjoy!