Savory and sweet Arroz con Coco is a wonderfully flavorful Colombian Coconut Rice side dish that you will soon find yourself addicted to!
Coconut Rice
Variations of coconut rice can be found in many tropical regions around the world, including India, Thailand, Indonesia, Malaysia, Latin America, and more.
Many versions of coconut rice are prepared by simply cooking white rice in coconut milk, creating rice with a unique, slightly sweet flavor. Sometimes the rice is seasoned with sweet accompaniments (like ginger or sugar) and other times it is made more savory (with salt and onions).
In some countries coconut rice is served as a side dish to a main seafood or chicken dish. In other countries coconut rice is much sweeter and takes more of a dessert status.
Arroz con Coco
Today we're looking at the Colombian version of coconut rice. While you will find "white" coconut rice (arroz con coco blanco) in Colombia, that is prepared in a similar way to the coconut rice dishes we talked about above, the most popular version of Colombian coconut rice is a darker version.
You will find arroz con coco mixed with raisins for a sweeter preparation, or left without raisins for a more savory preparation that is most commonly served with fish.
How to Make Coconut Rice
What makes Colombian coconut rice different from "white" coconut rice is that the rice is not cooked in the coconut milk.
Rather, the coconut milk is cooked down until it reduces to coconut solids and coconut oil. The coconut oil lightly fries the coconut solids, creating a sweet, toasted coconut mass and highly flavored coconut oil.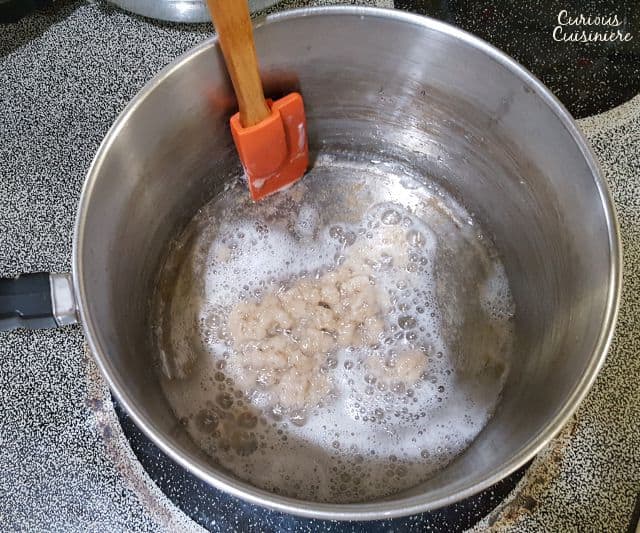 This mixture is what you add your dry rice to.
The rice gets coated with these toasted coconut solids and flavorful coconut oil, which infuses it with a slightly sweet and toasty flavor as it cooks.
As you're making the rice, you may wonder if all the work is worth it. But, the flavor of the end result is OUT OF THIS WORLD!
Our Experience With Arroz con Coco
Honestly, as we were making this dish, we DID wonder if all the effort would be worth it.
Reducing the coconut milk took us about an hour. AND THEN we had to cook the rice.
It was definitely a labor of love.
By the time we sat down to eat we were both ravenous and ready to be done with this silly coconut rice.
And then we took a bite.
And another.
The look on both of our faces as we tasted a combination of sweet and savory, toasted and subtle flavors that we had never experienced before must have said it all.
The effort was SO worth it.
And we'll be making this rice again and again.
(We'll just plan better next time for the time it takes to reduce the coconut milk.)
Choosing Coconut Milk For Arroz Con Coco
One important thing to note when making arroz con coco is which coconut milk you choose.
You need to find full fat coconut milk without any stabilizers (crystalline cellulose or xanthan gum), if possible. Since our goal is to separate the coconut milk into solids and fat, we don't want these stabilizers keeping our coconut milk from separating.
That being said, we couldn't find coconut milk without any trace of a stabilizer, so ours did contain guar gum, but it still separated fine.
If your coconut milk does have stabilizers though, don't worry. All you have to do is add 2 Tbsp of oil (coconut or canola) to the pan once the coconut milk has reduced to its solids. This will mimic the same toasting effect that the separated coconut milk does naturally.
Careful Adding Your Water!
We can't end without one final note of warning.
BE CAREFULLY ADDING YOUR WATER!
Ok?
As you saute your coconut solids, you are basically frying them. And, the frying temperature of oil is MUCH higher than the boiling temperature of water.
That means that when you add the water to your rice mixture it is going to steam and sputter like CRAZY!
So, add the water carefully and then stand back!
And get ready to enjoy something incredibly delicious!
Arroz con Coco (Colombian Coconut Rice)
Savory and sweet Arroz con Coco is a wonderfully flavorful Colombian Coconut Rice side dish that you will soon find yourself addicted to!
Yield: 4 cups of cooked rice
Ingredients
1

(14 oz) can

coconut milk

* (full fat)

2

Tbsp

coconut oil

or canola oil (if needed)

2

c

white rice,

dry

2

Tbsp

sugar

1 ½

tsp

salt

3

c

water

½

c

unsweetened coconut flakes

(to top, if desired)
Instructions
In a wide saucepan, heat the coconut milk until simmering. Reduce the heat to medium low and simmer, stirring often, until the coconut milk has reduced to the point where it becomes a thick paste and the solid coconut pieces begin to turn a deep golden brown, 50-60 minutes. (As it reduces, you will hit a point, once it is nearly reduced completely, where the coconut oil will come out of the milk and the mixture will start to separate into clear liquid (fat) and white parts (coconut solids). If, once your coconut milk has nearly completely reduced, you don't see this separation; your coconut milk has too many stabilizers in it to let the fat separate out. Add 2 Tbsp vegetable oil-- or better yet, coconut oil-- to the reduced coconut milk and continue cooking until the coconut solids turn golden brown.)

Once you have a golden brown coconut paste, add the rice, sugar, and salt. Turn the heat to medium high and continue to cook until the rice grains begin to turn golden brown, 3-4 minutes.

Remove the pan from the heat and add the water carefully. (Oil has a boiling point MUCH higher than water. So when you add the water it will sputter and steam. BE CAREFUL!) Stir to combine.

Return the pan to the heat and bring the mixture to a simmer. Then, reduce the heat to low, cover and cook the rice for 15 minutes.

Remove the rice from the heat and let rest for 10-15 minutes, covered.

Fluff with a fork before serving.
Notes
*Look for coconut milk that is free from stabilizers like crystalline cellulose or xanthan gum. If not, not worries, you'll just need to add the coconut oil as directed in the recipe.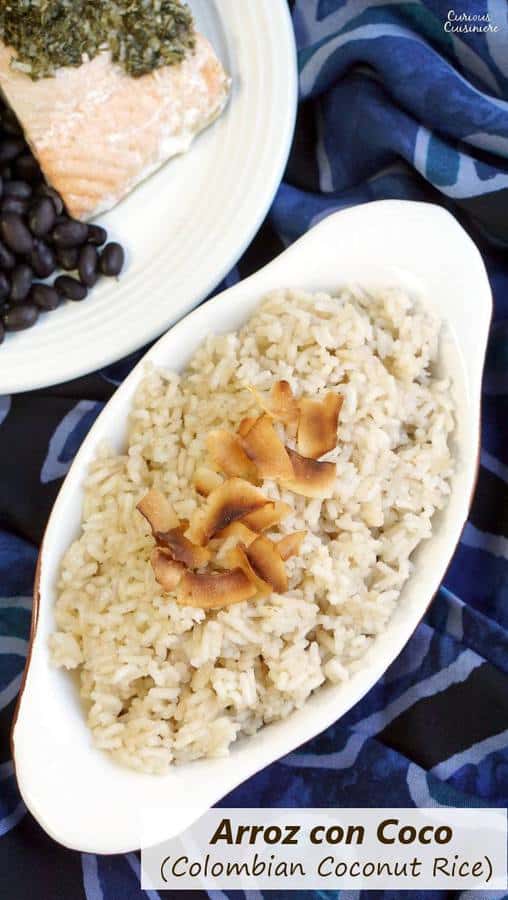 If you liked this recipe, here are some similar dishes you may enjoy!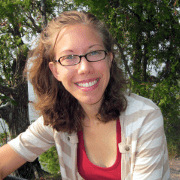 Sarah is one of Curious Cuisiniere's founding duo. Her love for cultural cuisines was instilled early by her French Canadian Grandmother. Her experience in the kitchen and in recipe development comes from years working in professional kitchens. She has traveled extensively and enjoys bringing the flavors of her travels back to create easy-to-make recipes.