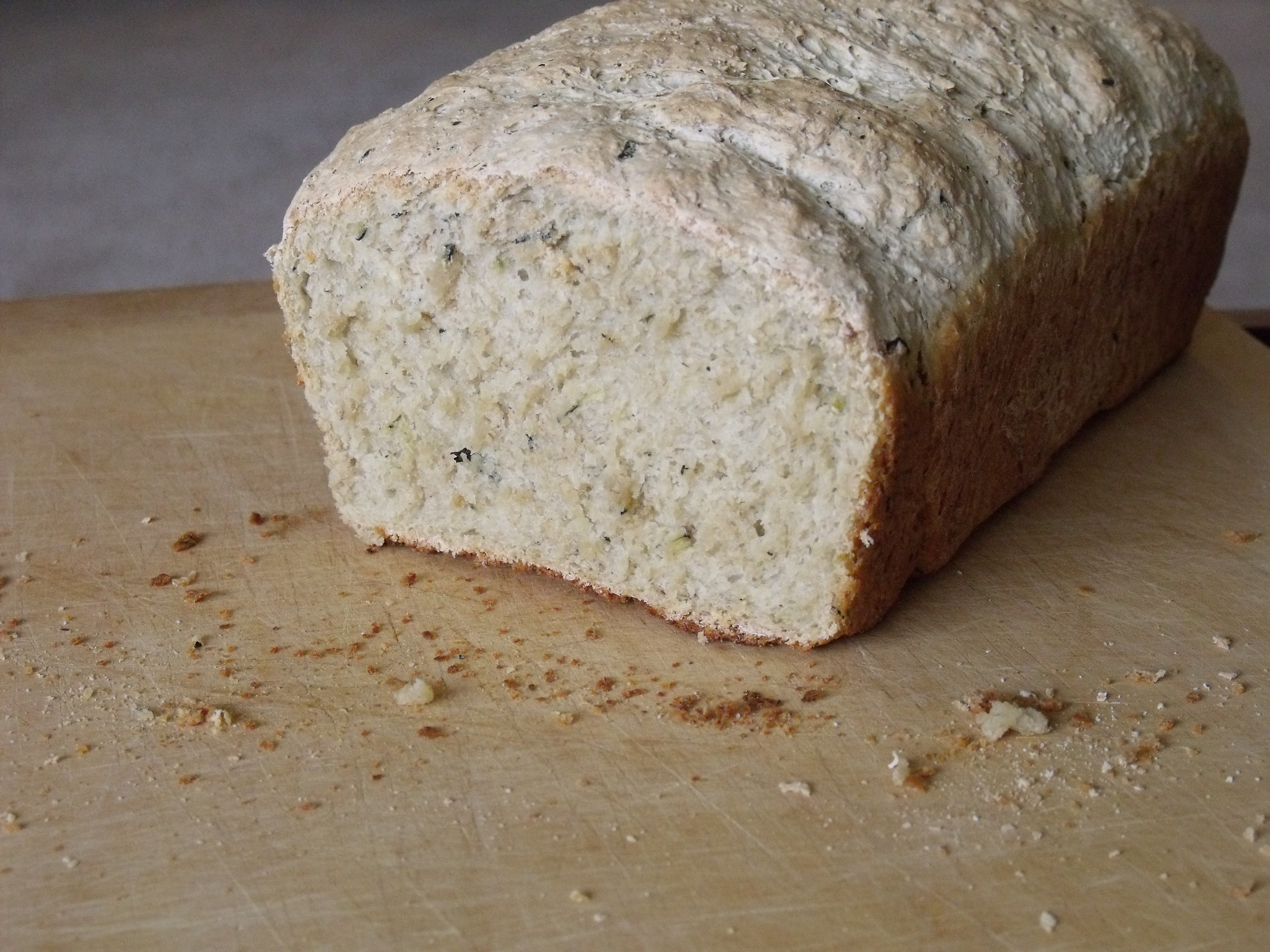 This is a soft and springy oat bread with subtle hints of zucchini and lemon.  It makes a great bread for sandwiches or as an accompaniment to soup for dinner.
Zucchini Oat Yeast Bread
Yield: 1 9×5 loaf
Ingredients
1 c warm water (100F)
2 ½ Tbsp sugar
2 tsp yeast
2 c zucchini, shredded
1 c quick oats
1 tsp salt
1 Tbsp lemon zest
2 Tbsp vital wheat gluten
4 ½ – 5 c flour
Directions
1.  In a large bowl, dissolve sugar and yeast in warm water.  Let set until the mixture begins to froth (5 minutes).
2.  Add zucchini, oats, salt, lemon zest, and gluten to yeast mixture.  Mix well.  Add flour 1 cup at a time, mixing well, until a soft dough forms.
3.  Turn dough out onto a floured surface and knead for 10-20 minutes (or knead for 10-15 min in a stand mixer fitted with dough hooks).
4.  Place dough in a well oiled bowl, cover and let rise until doubled (45 minutes to 1 hour).
5.  Punch down dough, shape into a loaf, place in a greased loaf pan.  Cover and let rise until doubled (30-45 minutes).
6.  Bake at 425F for 40-60 minutes, until the internal temperature reaches 200F.
7.  Remove from pan to cool on a wire rack.
If you liked this recipe, here are some similar dishes you may enjoy!