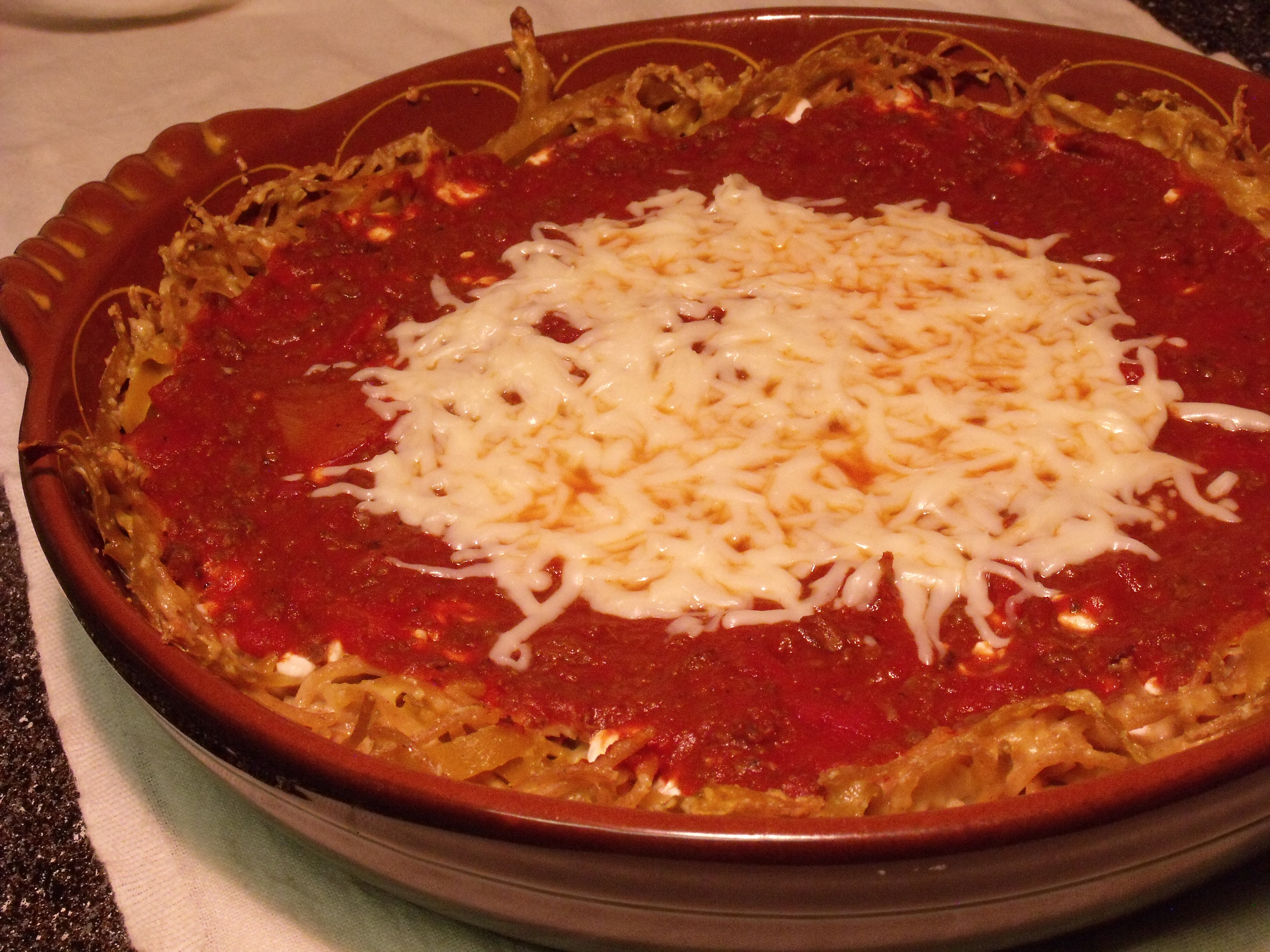 This dish shouldn't be put in the box of leftover remakes.  It's just too good.
It makes for an easy and straightforward dinner if you choose to make it all from scratch all in one night – boiling the pasta and making home-made sauce.
But, easy ingredients come together even quicker if you have leftover pasta and sauce on hand.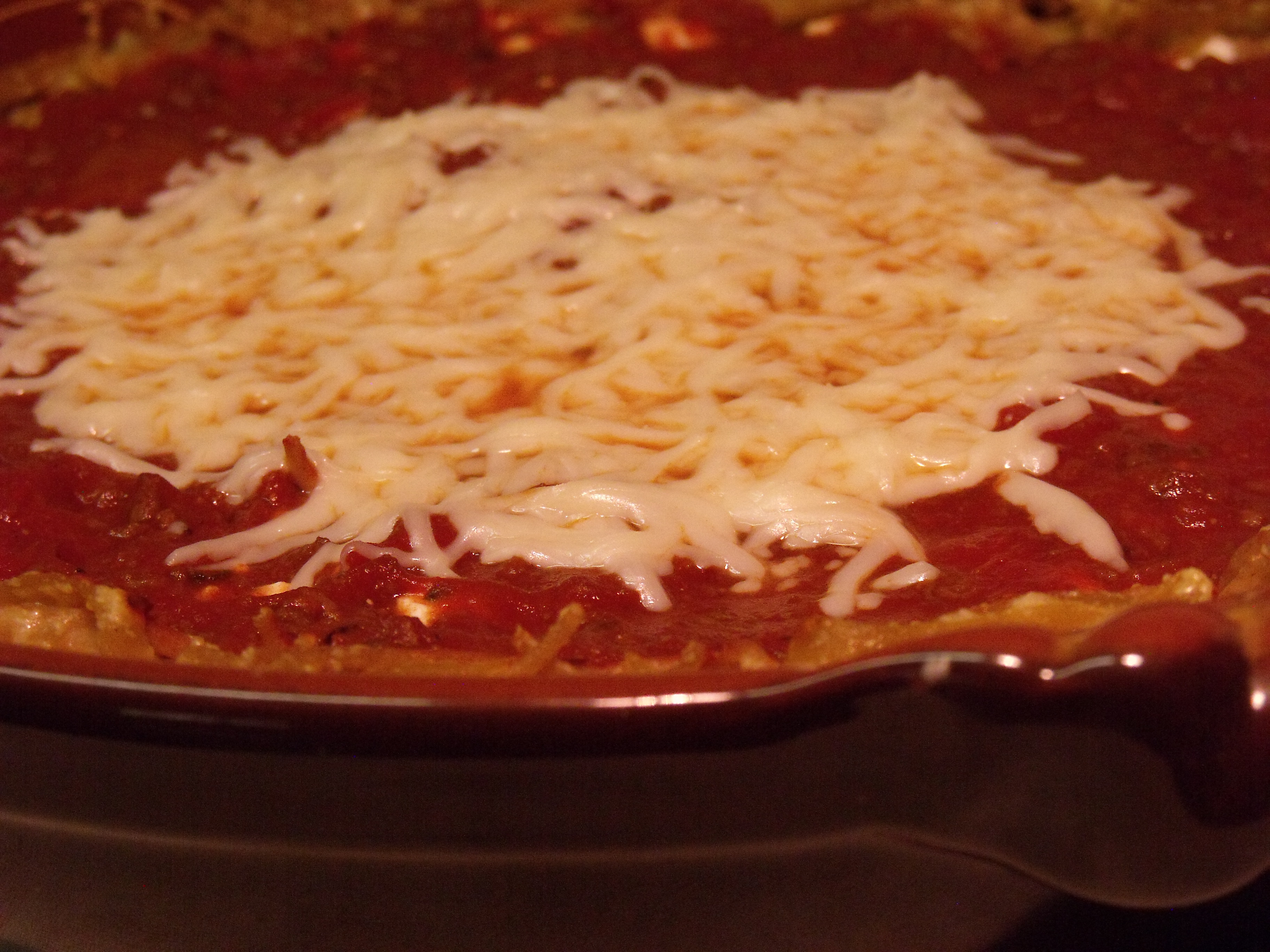 Pile the ingredients in a pie pan.
Bake.
Watch it disappear.
See?  Simple.
And, just look at that cheese!
This was one of my favorites growing up.  It's such a fun twist on your typical spaghetti dinner.
I love the way the edges of the spaghetti crust get nice and crunchy… But that's just me.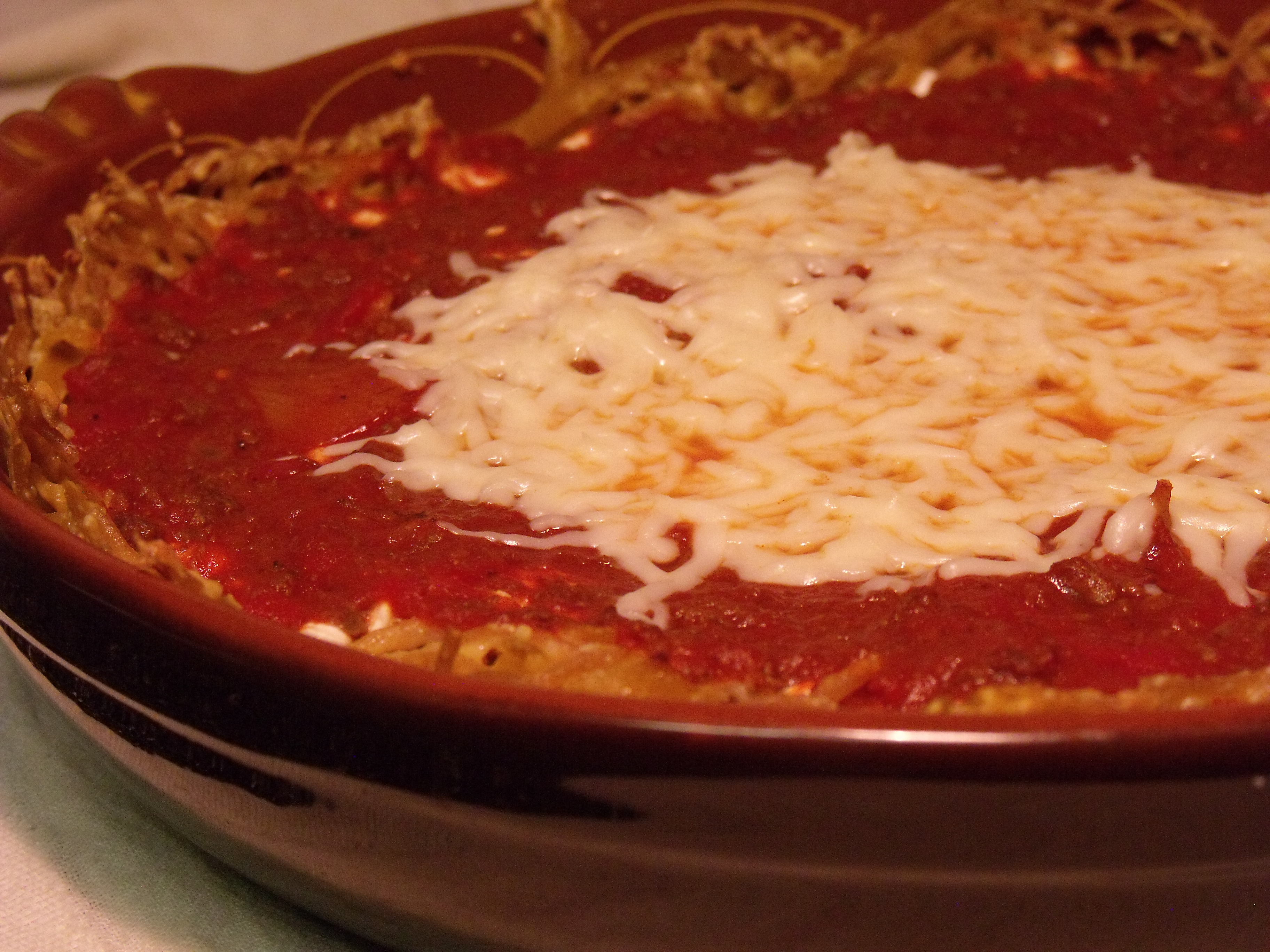 Spaghetti Pie
Yield:  1 10″ pie
Ingredients
4 c (approximately) cooked spaghetti noodles mixed with a little butter or oil to keep them from sticking
1/2 c grated Parmesan cheese
2 eggs, beaten
1 c (8 oz) Cottage cheese
2 1/2 – 3 c Prepared pasta meat sauce (Home-made tomato sauce is best, but you could even use a jarred version here if you like.)
1/2 c shredded mozzarella cheese
Directions
1. Preheat oven to 350F.
2. Mix spaghetti with Parmesan and beaten egg.  Pile spaghetti mixture into a buttered 10″ pie plate.  Form the spaghetti into a 'crust' to the shape of the pie pan.
3. Spread cottage cheese over the bottom of the spaghetti crust, leaving the sides uncovered.
4.  Spread meat sauce over cottage cheese.
5.  Bake, uncovered, at 350F for 20 minutes.  Until edges begin to crisp and the center seems firm.
6.  Remove pie from the oven.  Sprinkle with the mozzarella cheese and return to oven for 5 minutes, until the cheese has melted.
7.  Remove pie from the oven and let set 3-5 minutes before cutting and serving.
If you liked this recipe, here are some similar dishes you may enjoy!