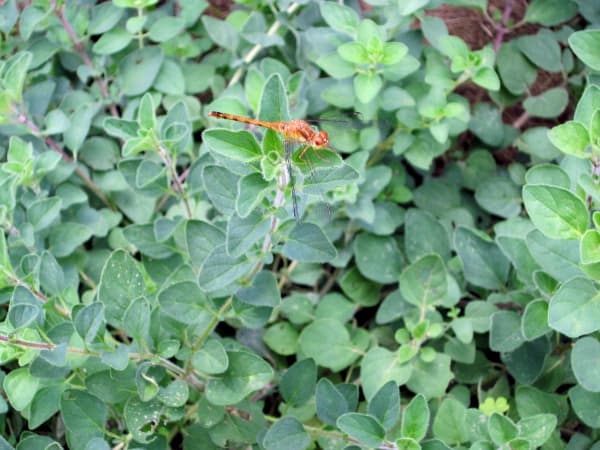 We had some struggles getting the herbs to take this year, but despite the slow start, we do have a few plants going strong.
Now that we're starting to see flower buds on some of our herbs, we know it's time to start harvesting and preserving the fresh beauties for cooler months.
Two of the most common ways to preserve summer herbs are freezing or drying. Which method you pick depends on the type of herb and what you will be using them for.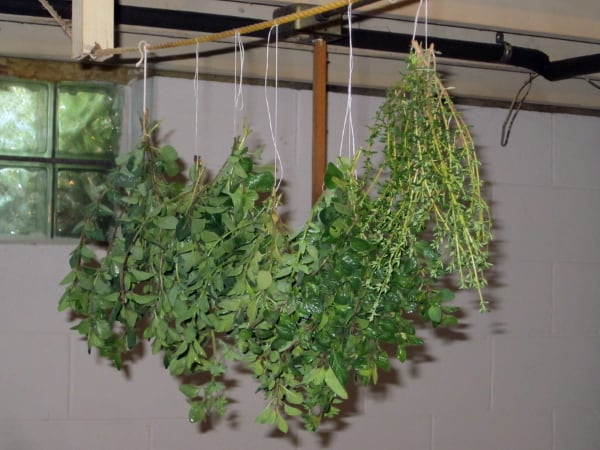 Drying "Hard Herbs"
Oregano, rosemary, sage and thyme are considered "hard herbs." These are the herbs that you would add towards the beginning of your cooking time, because they work well when cooked for longer. Dry herbs should always be added towards the beginning of the cooking time, to give them time to soften and release their flavor. So, these "hard herbs" are best if dried.
The simplest way to dry your herbs is to simply cut long strands and tie them together. Hang them upside down in a cool and dry place.
Another method is to dehydrate the herbs on a baking sheet in a 95F oven. You don't want to go much hotter than this though, or you will scorch your herbs.
Once the herbs are dry, remove the leaves from the stems and keep the herbs in an airtight container in a cool and dark place.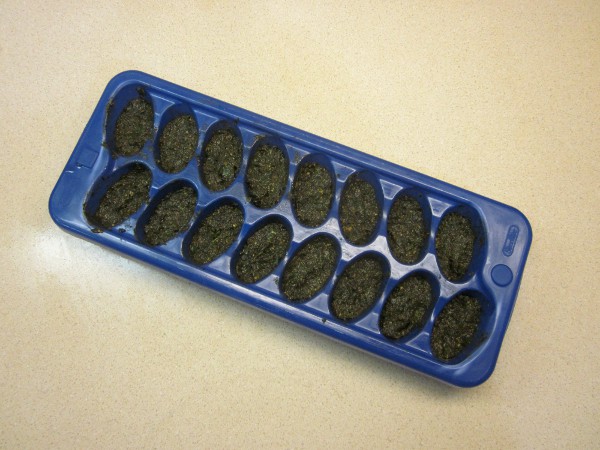 Freezing "Soft Herbs"
Basil, chives, cilantro, dill, lovage, mint, parsley and tarragon have a more delicate flavor and are best used raw or added at the end of the cooking time, to preserve their flavor. These herbs are best if frozen, since freezing preserves the essential oils that give herbs their flavor.
The easiest way to freeze herbs is to place clean and dry leaves in a bag in the freezer. Or, you can freeze the leaves on a cookie sheet and place them in a bag once they are frozen.
Another option of freezing herbs is to place chopped herbs in ice cube trays and cover the herbs with water. Be sure to make a note of how much herb you put in each cube. This way, you can simply toss a cube into your dish as it finished up cooking.
Along the same lines as freezing herbs in water cubes is to blend the herbs with oil to make a paste (like pesto). Then that paste can be frozen in ice cube trays. And then you have your own version of infused oil for sauteing veggies or adding to other dishes that call for oil or butter.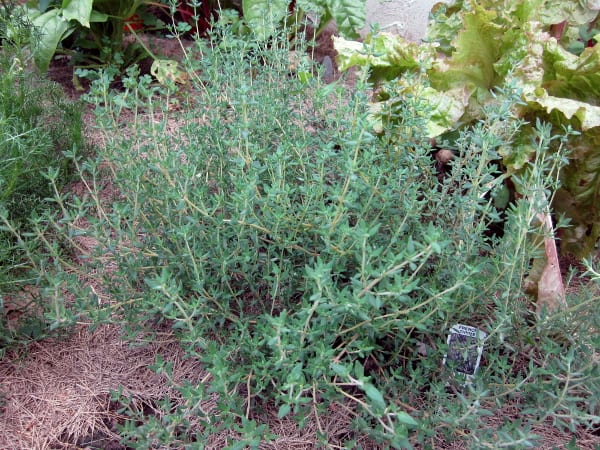 Whichever method you choose, the best time to harvest your herbs is when you start to see flower buts, but before the flowers open and go to seed. But, if you don't get to them in time, harvest anyway. Slightly weaker herbs are better than no herbs at all!
If you liked this recipe, here are some similar dishes you may enjoy!