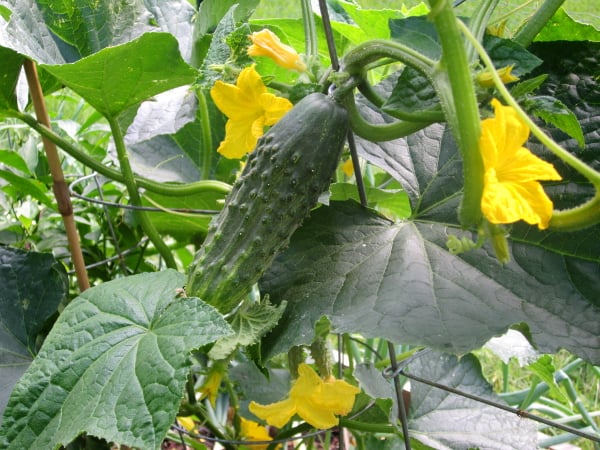 While it's exciting nurturing your plants and watching them grow and thrive, it can sometimes seem a bit silly. We do all this work first thing in the spring, getting the beds ready, choosing plants, starting our seedlings and helping them take off.
But then early summer comes along. What now?
Mother Nature is doing her thing, and as long as you're keeping an eye out for water, nutrients, and pruning, you just kind of sit back and wait.
Then, all of the sudden, it's like some silent buzzer goes off and everything is ready to harvest at once!
What happened to having fresh produce all spring and summer long?
Particularly for the home garden, it's easy to get into this rut.
Last week, our broccoli was ready to harvest. And, we ate broccoli every day.
But, now there's no more broccoli.
And, as I'm watching the tomatoes and peppers grow, I have a feeling it will be similar with them too.
What's a home gardener to do?
We can learn a bit from the farmers who practice something called succession planting.
Realistically, you don't need a lot of extra space to plant things in succession, just a little extra planning and a knowledge of how things grow seasonally.
First, you need to know your last and first frost dates, in order to calculate planting. Here, in our part of Wisconsin, the last frost is late April to early May and the first frost is mid October.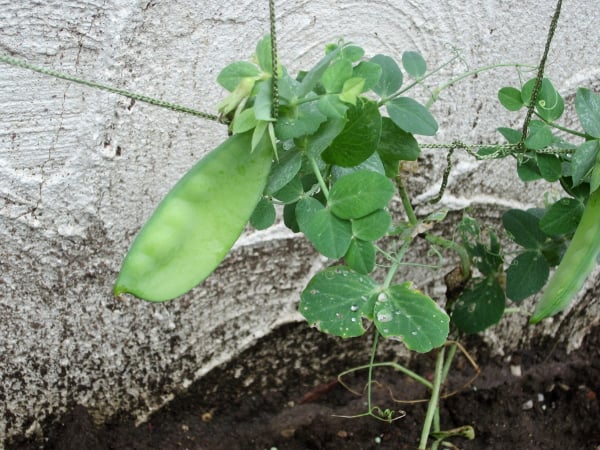 Early Season
Get an early start with quick harvesting, early spring plants like lettuce, spinach, beets, peas, radishes, and onions.
You can also practice 'interplanting' by planting these quick harvesting plants at the base of your longer season plants. For example, try some lettuce around your tomatoes or beets around trellised plants like beans, peas or cucumbers. The lettuce and beets stay lower to the ground and will be ready to harvest before their companions take over.
With such a cold and snowy winter, it took a while for our ground to thaw this year. Plus, we were building our beds, so we didn't get as early of a start as we would have liked. But, for next year, we will be ready to plant these early season seeds the first couple weeks of May.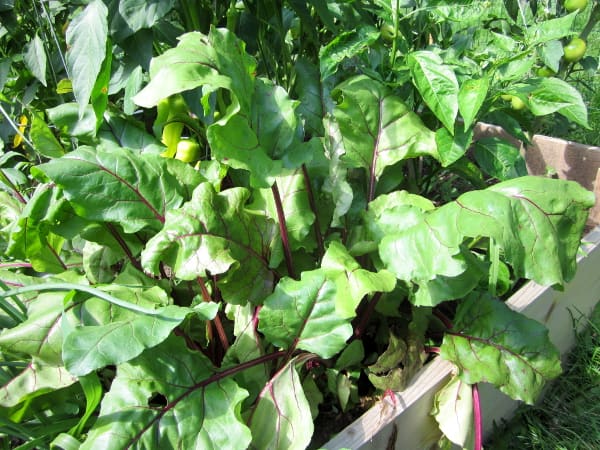 Mid Season
This is your classic harvest season for your warm weather crops like eggplant, melons, peppers, tomatoes and squash.
This is the season in which succession planting will pay off. beets, bush beans, kale, lettuce, radishes, spinach and Swiss chard are great candidates for succession planting, and can be started every couple of weeks to ensure a long harvest.
Late Season
Consider planting a second set of cool weather crops later in the summer for a 'fall garden.' With proper planning, you can sneak in one final harvest of broccoli, beets and greens before the first frost hits.
We are planning to start a second set of broccoli seeds here soon, in hopes of harvesting them before the last frost. This time, we will space out when we start the seeds, so that they don't all come ready for harvest on the same day!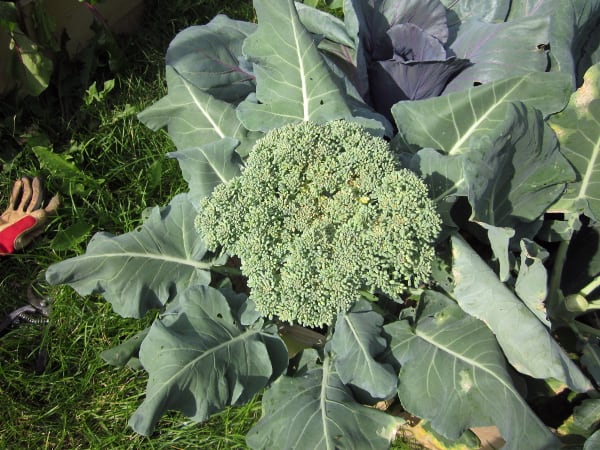 Ever-bearing
Another great way to have lots of produce all season long is to simply pick vegetables and herbs that have a long harvest.
Plants like Swiss chard (if you harvest the outer leaves), pole beans, peppers, squash and indeterminate tomatoes bear for longer than some others.
We're eager to hear your tips for extending your harvest! What do you do to keep the fresh produce coming?