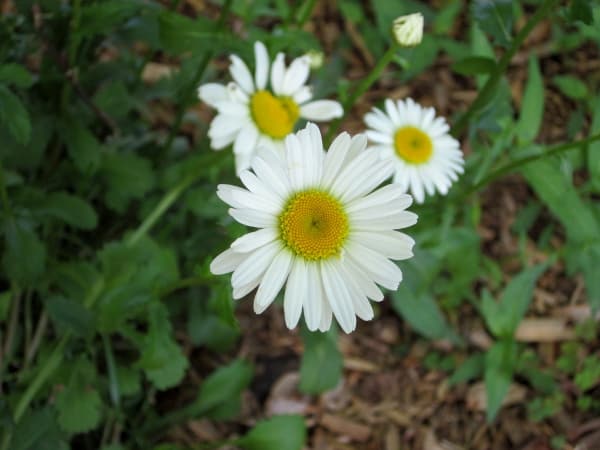 It's a little over a week since our last garden post, but with all the rain and warm weather we've been getting, our little plants are going crazy. (Well, most of them.)
So, it's time for a Photo Update!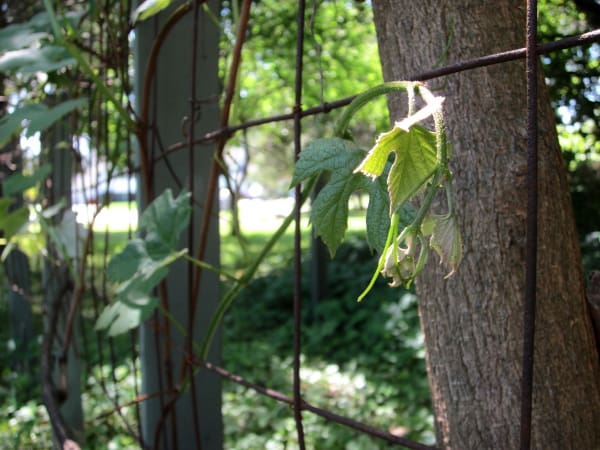 Our grape vine always seems slow to get started, but it finally woke up and is sending out vines. Maybe this year we'll actually get fruit!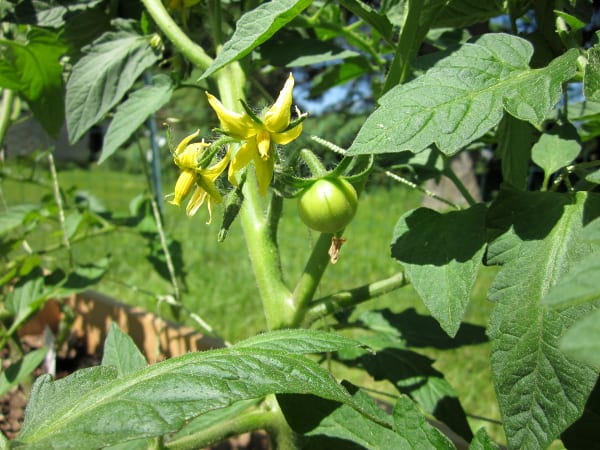 Our early season tomato is already showing signs of baby fruit! And, some of our pepper plants are putting out flower buds!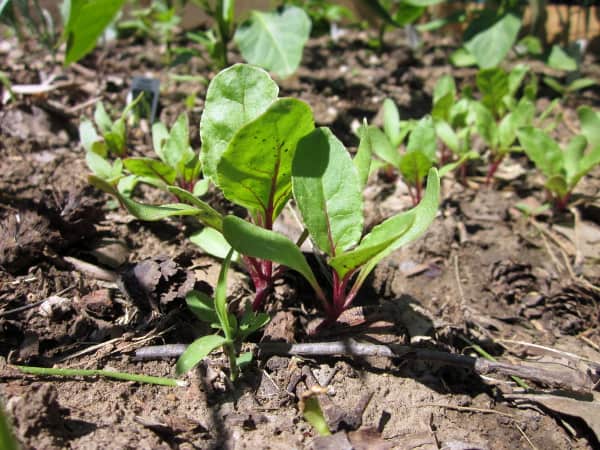 I was so excited when these guys actually sprouted. Can you guess what they are?
Baby beets!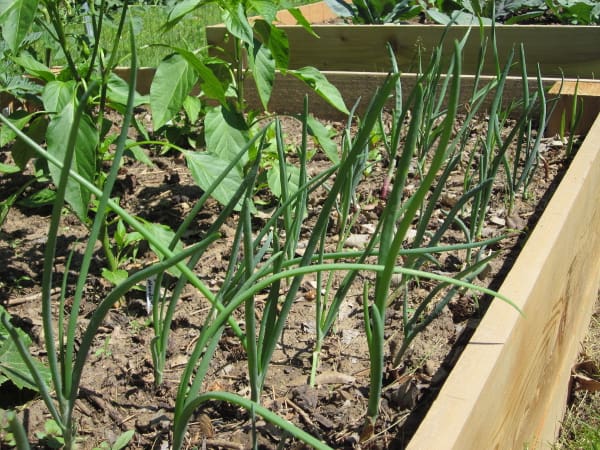 And, after looking a bit sad after planting, our onion sets and garlic cloves have really taken off!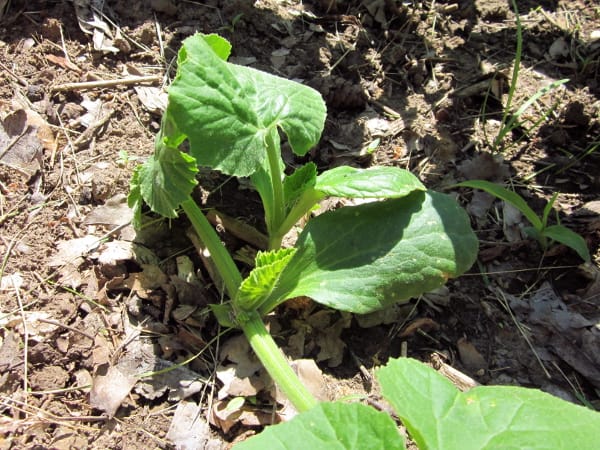 On the sadder side, we struggled with powdery mildew on our zucchini late in the season last year, and we were hoping that a new location would turn out better. But, if you look closely you can see yellow spots starting on the leaves already. Time to research and see if we can fix it, or if these guys need to just be taken out. (If you have any experience with zucchini, we'd appreciate any tips or comments!)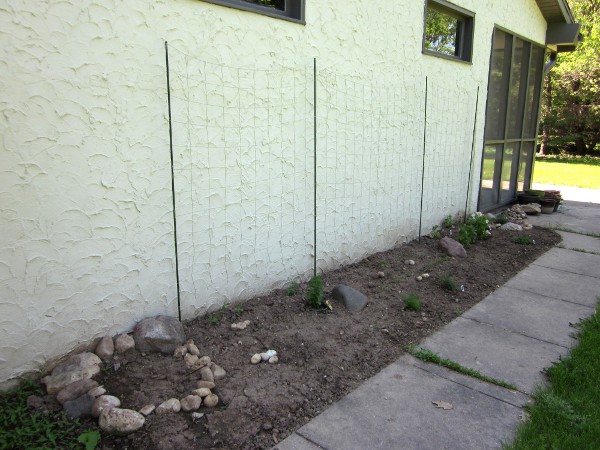 This bed is looking a bit more sad than we were hoping. It should be getting 6-7 hours of morning sun, but maybe that isn't enough. This bed was also a lot of seeds, so maybe the seeds were old, or they didn't get watered enough to start growing. We're planning to try planting some new seeds here soon to see if that might be the problem.
But, there's also a new fixture in the beds!
We've got trellises!
The trellises in the raised beds are made out of electrical conduit: two 6′ pieces with a 4′ vertical cross bar, connected with elbow joints. We put a piece of rebar in the ground and just slid the conduit over the rebar to hold it in the ground. We thought we might need to anchor the verticals to the raised beds themselves, but we've had a number of storms since they went up, and they're still standing tall, so the rebar is doing its job.
For the actual trellis we purchased something called a Trellis Net. It is a nylon netting with big holes for the plants to reach through. It is in a surprisingly small bag, and can be tricky to find at the stores. Menards had it with miscellaneous garden labeling supplies and tapes.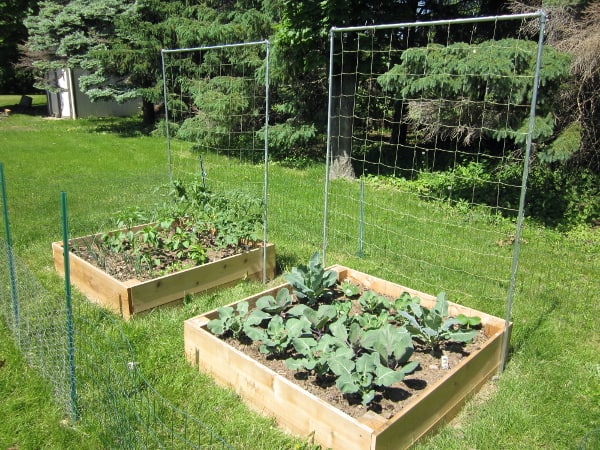 And yes, those are tomatoes on the vertical supports in the back bed.
We've read that it is possible to train tomatoes to grow vertically. Last year our plants turned into explosive and sagging masses of greenery and tomatoes, so we're hoping that growing them on the trellis will help support them, and along with some careful pruning, we'll be able to keep them under control.
All in all, we're pretty happy with how things are looking. Especially all that cabbage in the first bed above. It's getting huge!
Our next project is installing a rain barrel so we don't have to be lugging a 50 foot hose from the opposite side of the house, where, of course, all of our water spigots are. Wish us luck, and stay tuned for pictures!
If you liked this recipe, here are some similar dishes you may enjoy!