Stove top Broccoli Mac and Cheese, just like the Velveeta box, but made completely from scratch with real cheese!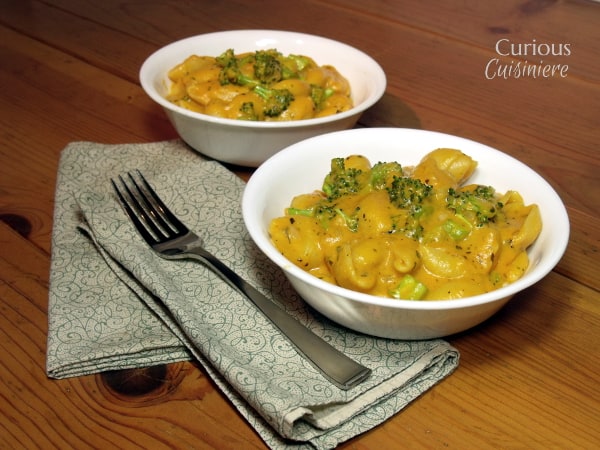 We must be on a broccoli kick this week.
First this Broccoli and Cauliflower Salad, and now we're throwing broccoli into this beautifully cheesy and crazy-easy stove-top mac and cheese.
Mac and Cheese with Shells
Whenever Tim and I see shell pasta, both of us immediately start craving mac and cheese.
We're pretty sure that the Velveeta Shells and Cheese of our childhood seared the association into the deepest points of our memory.
Now a days, we typically steer clear from the box mixes of mac and cheese or from the jiggly loaf of Velveeta cheese. But that doesn't mean we don't enjoy delicious mac and cheese for dinner!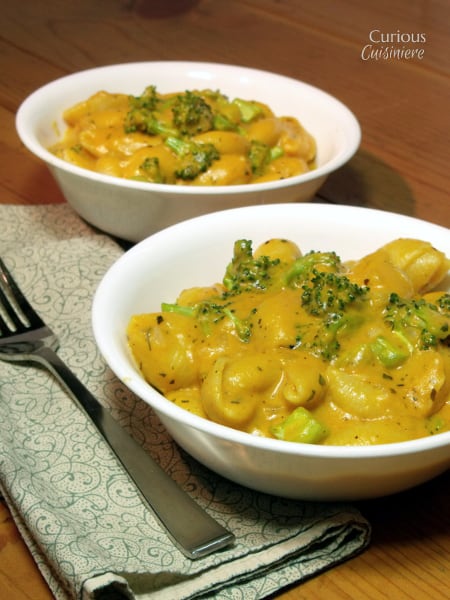 Our Broccoli Mac and Cheese Recipe
There are a lot of recipes out there for mac and cheese where it is cooked on the stove-top and then baked. And while that does intensify the flavor a bit, this completely stove top version is a quick way to have your craving on the table in about a half hour.
(Just as long as the box mix would take!)
We've added broccoli to our mac and cheese, because, really, who can resist broccoli and cheese.
I know we cant.
Instead of creamy Velveeta cheese, we use a combination shredded cheddar and mozzarella cheeses for our mac and cheese.
Cheddar gives wonderful flavor, but doesn't always melt the best, so it's important to add it a little at a time, making sure to melt each addition as it gets added.
Mozzarella helps with the melty texture and gives a nice completeness to this broccoli mac and cheese.
Don't you just want to dive right in?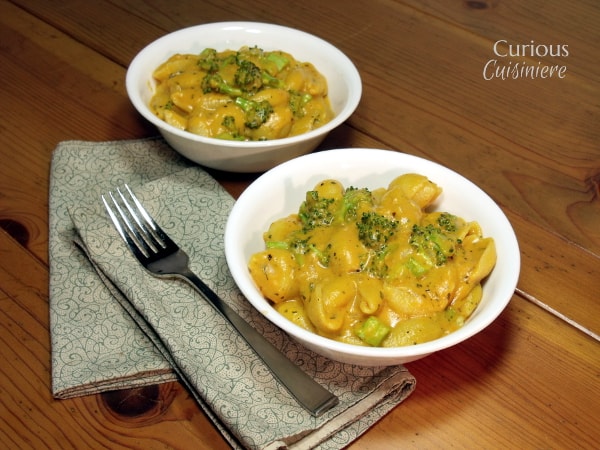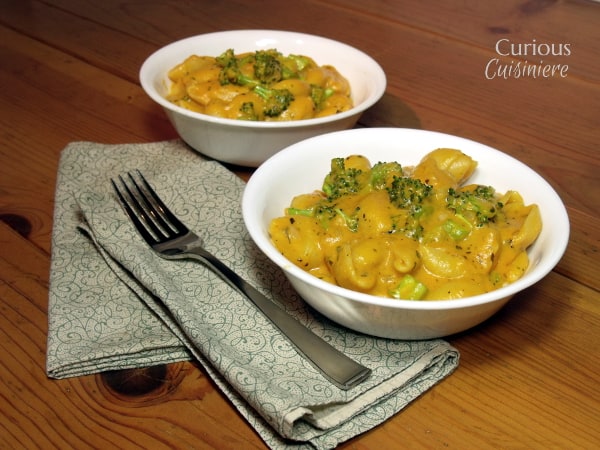 Stove Top Mac and Cheese with Broccoli
Stove top Broccoli Mac and Cheese, just like the Velveeta box, but made completely from scratch with real cheese!
Yield: 8 cups
---
Ingredients
8

oz

shell pasta,

dry

2

Tbsp

salted butter

1

onion,

finely minced

2

c

milk

½

c

water

1

tsp

Worcestershire sauce

2

tsp

paprika

1

tsp

parsley

1

tsp

mustard powder

½

tsp

salt

¼

tsp

ground black pepper

1/8

tsp

nutmeg

3

c

sharp cheddar cheese,

shredded

1

c

mozzarella cheese,

shredded

3

c

broccoli,

chopped into ½"-1" pieces (thawed if using frozen)
Instructions
In 3 quart saucepan, cook pasta according to package directions for 7-10 minutes, until al dente. Drain pasta when cooked and set aside, covered, in the pot.

While the pasta is cooking, melt butter in a 2 quart saucepan. Add onions and sauté over medium-high heat until soft (5 min).

Add flour and stir until moistened.

Increase heat to high and slowly add milk and water, stirring until all the flour is dissolved. Cook, stirring constantly until the mixture has thickened slightly (10 min).

Reduce heat to medium. Add Worcestershire sauce, paprika, parsley, mustard powder, salt, pepper, and nutmeg. Stir to incorporate.

Add cheese, 1 c at a time, stirring until each addition has melted.

Add broccoli and cook until broccoli softens, but is still crisp (3-4 min).

Pour the hot cheese sauce over the pasta and mix until well coated.
---
If you liked this recipe, here are some similar dishes you may enjoy!