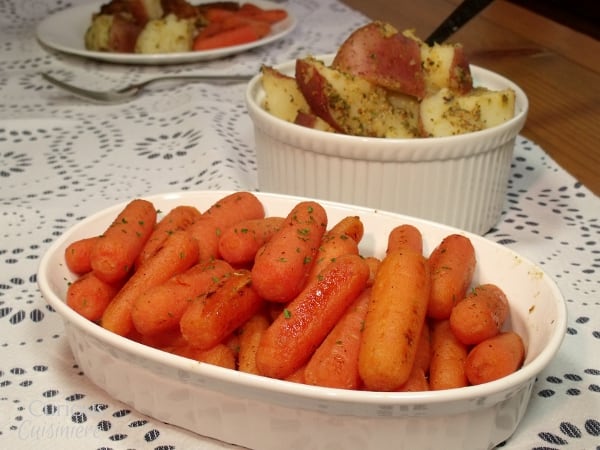 While we may not be able to tell that spring is upon us, it is undeniable that Easter is just around the corner.
I think the unnaturally cool weather has made Easter sneak, quite surprisingly, from the throes of winter, to pounce, suddenly, on our doorstep.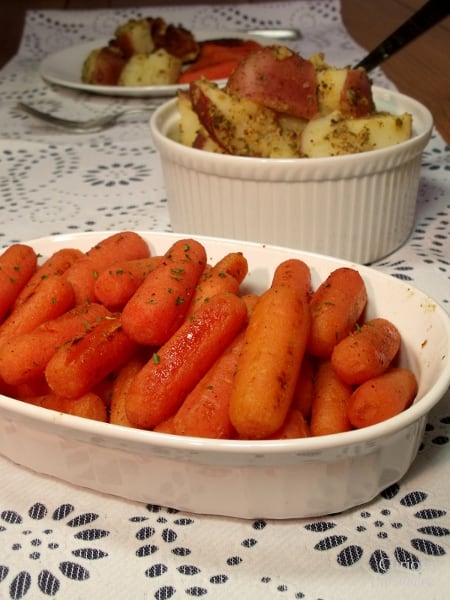 These carrots are a springy twist on your classic glazed carrots. Lemon adds a light and refreshing brightness that accents the carrot's natural sweetness. A little brown sugar and a pinch of nutmeg bring just enough of a warm caramel flavor to round out the flavors.
Best of all, this side dish is EASY. A quick saute and simmer, and these carrots are ready to go. They're intended to be slightly crisp, so even on a buffet table, they won't wind up mushy by the time seconds, or thirds, come around.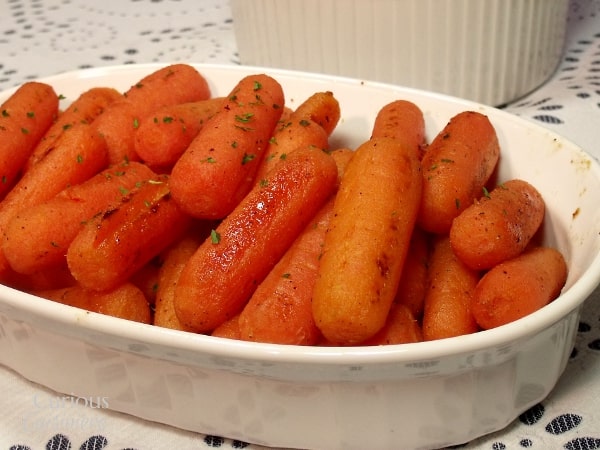 Lemon Glazed Carrots
Recipe adapted from DoubleDay Cookbook
Author:
Sarah | Curious Cuisiniere
Ingredients
1 Tbsp butter
1 lb baby carrots
⅓ c hot water
1 Tbsp lemon juice
1 Tbsp brown sugar
¼ tsp salt
⅛ tsp nutmeg
Instructions
In a medium, non-stick frying pan with a lid melt butter over medium heat.
Add carrots and saute 10 minutes, until slightly golden.
Add remaining ingredients, cover, and simmer 8-10 minutes, until the liquid has been absorbed.
If you liked this recipe, here are some similar dishes you may enjoy!