This spicy meatloaf is a flavorful twist on your classic comfort food.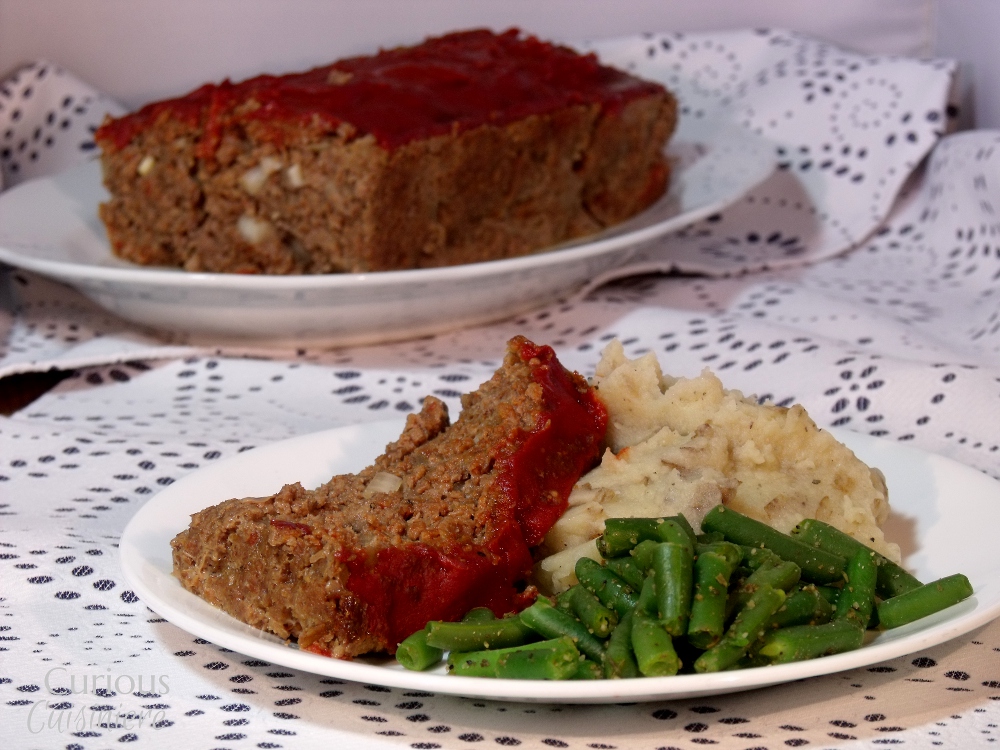 Today we're going all American. And not just any American. We're talking RETRO American.
Food for a Retro party
When we started thinking about retro food, for some reason meatloaf was one of the first things to come to mind.  A thick slice of a savory loaf with some mashed potatoes and green beans just seemed like a hearty and classic meal.
Since we've been on a spicy kick lately, we decided to add a bit of heat to your traditional meatloaf to change things up a bit.  This is an incredibly flavorful loaf, even outside of the spiciness, so if you like things a bit more on the mild side, you can always cut back on the amount of red pepper or hot sauce.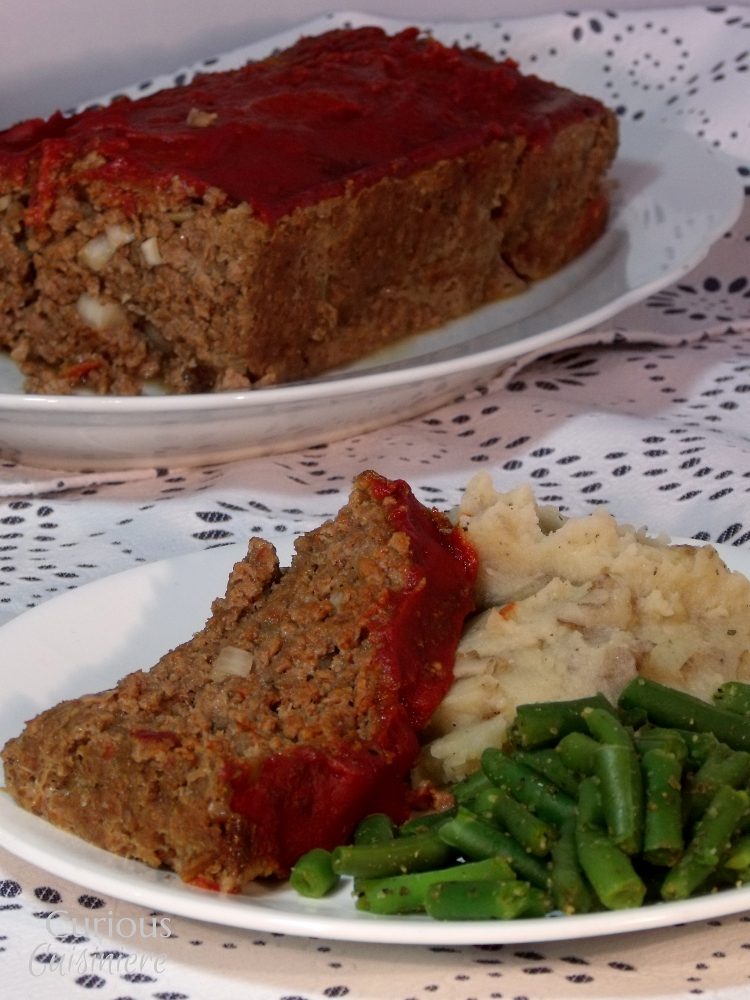 Kicked Up Meatloaf
Author:
Sarah | Curious Cuisiniere
Ingredients
Meatloaf:
2 lb lean ground beef
1 medium onion, diced
¾ c milk
2 eggs
1 c breadcrumbs
1 c wheat germ
1 Tbsp Worcestershire sauce
2 tsp red pepper flakes
1 tsp salt
1 tsp black pepper
Glaze:
2 Tbsp tomato paste
2 Tbsp white vinegar
1 Tbsp hot sauce
¼ tsp cayenne
Instructions
Preheat oven to 350F.
In a large bowl, mix together all meatloaf ingredients until just combined. (Be careful not to over work the beef.)
Press mixture into a greased 9x5 loaf pan.
Bake for 45 minutes.
While your loaf is baking, mix all glaze ingredients.
After 45 min, remove loaf from the oven and top with glaze.
Return to the oven for 15 minutes.
Remove loaf from oven and let set 5 minutes before serving.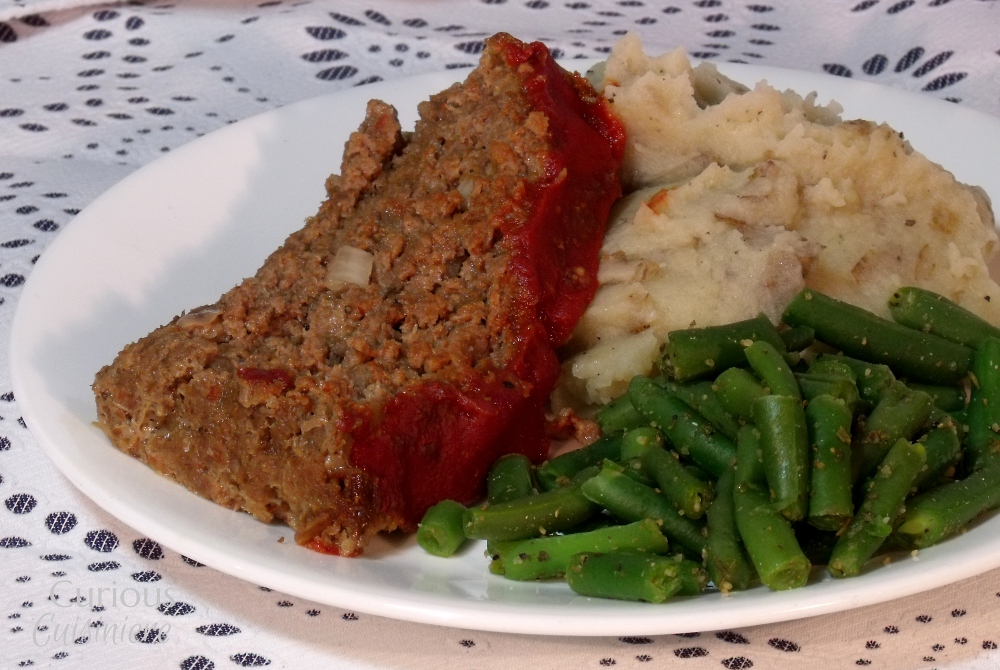 ---
If you're looking for more food for a retro party, look no further. The Sunday Supper member have you covered with a great collection of dishes that will bring you WAY back!
Retro Appetizers:
 Retro Salads:
Retro Breads and Sandwiches:
Retro Main Dishes:
Retro Sides and Veggies:
Retro Desserts and Retro Cocktails:
If you liked this recipe, here are some similar dishes you may enjoy!