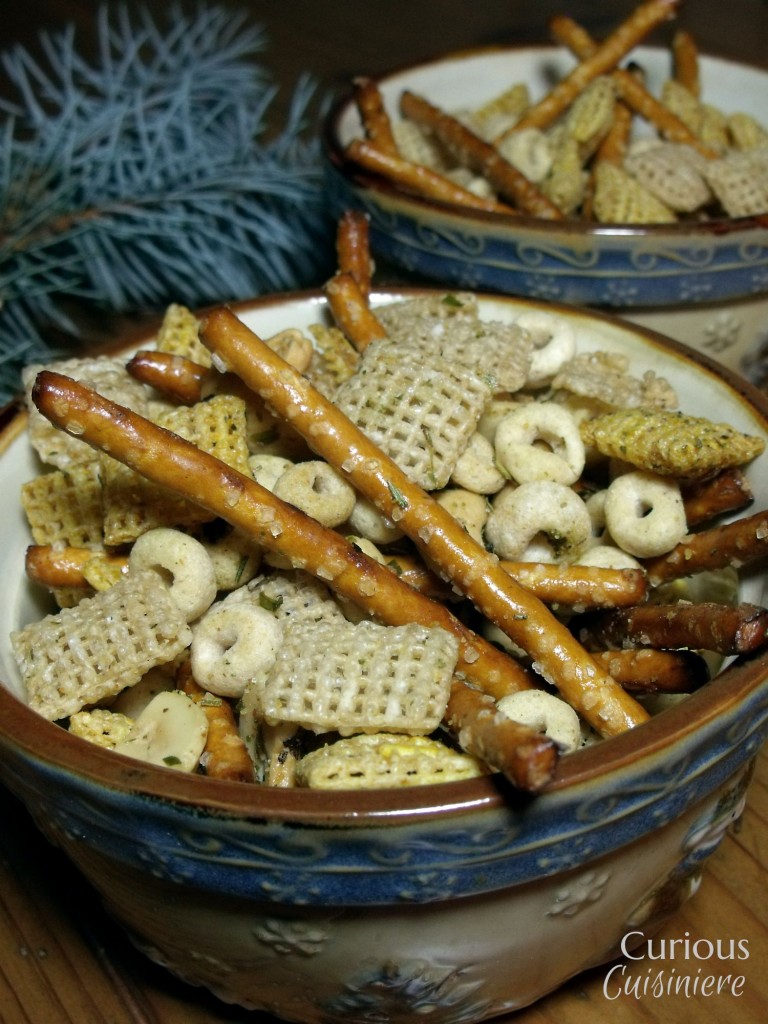 Do snack mixes make an appearance on your Holiday spread?
For both Tim and I they were the sign that people were coming over and a special snack was in order.
Honestly, snack mixes like this one were a favorite of our childhood, and we've decided that they shouldn't be reserved for the holidays. So, we make mixes like this year-round. But, come Holiday time, extra special seasonings go into our mixes that really make us think of home.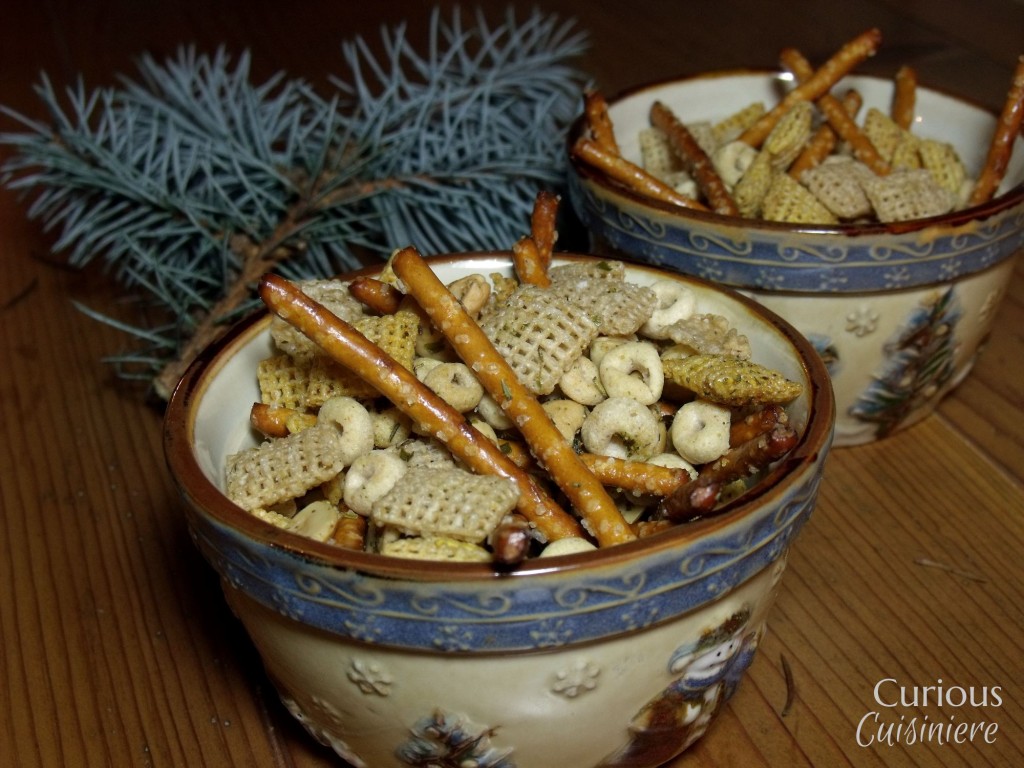 The green herbs and red pepper flakes that are baked into this mix give it festive red and green flakes. The flavor is mildly herby and the red pepper gives an ever so slight kick.

Herbed Holiday Party Mix
A crunchy and addicting snack mix, with the mild flavors of rosemary and thyme.
Author:
Sarah | Curious Cuisiniere
Ingredients
2 c corn Chex
2 c rice Chex
2 c Cheerios
2 c pretzels (We used sticks)
1 c cashews (salted or unsalted, your choice)
¼ c salted butter, melted
2 tsp thyme
2 tsp rosemary, ground
¾ tsp onion powder
¾ tsp garlic powder
½ tsp salt
½ tsp red pepper flakes
Instructions
Preheat oven to 325F.
In a large bowl, mix cereals, pretzels, and nuts.
In a small bowl, mix together butter and seasoning. Pour over dry mixture and mix until well coated.
Spread the mixtire on an aluminum foil lined baking pan.
Bake for 10 min. Remove the pan from the oven and give it a good stir. Return the pan to the oven for another 10 minutes. Remove the pan again from the oven and give it a good stir. Return it to the oven for a final 5-10 minutes, until the mix looks golden.
Remove the mix from oven and allow to cool before storing in an airtight container.
If you liked this recipe, here are some similar dishes you may enjoy!