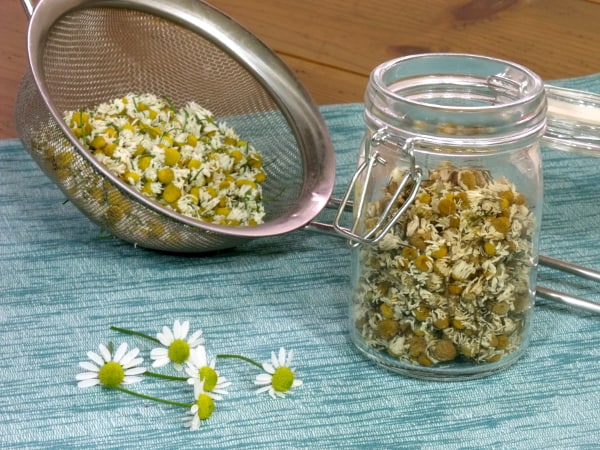 If you like to drink tea, odds are, you have had a cup of chamomile tea somewhere along the way.
It is a wonderfully soothing evening drink, and has been used as a digestive aid and sleep aid (among other things) for ages.
Chamomile has been a go-to evening tea for me for quite some time, but I never knew what I was really missing until I started drinking loose-leaf Chamomile.
While the pre-packaged teas were mild and made for a soothing bedtime cup, loose-leaf brought a fragrance and subtle sweetness to the tea that intensified my love for it.
One day late last winter, I was walking through the bulk section of my grocery store, in need of a tea re-fill, and I thought "If chamomile is just a flower, why can't we grow it?"
The option of free, fresh tea from my backyard was a bit mind-blowing.
But, really, growing chamomile is no different from growing any other flower you would have in your landscape.
There are two main varieties of Chamomile: German and Roman. Both hold similar medicinal properties and floral qualities, but Roman Chamomile is a perennial that grows lower to the ground. German Chamomile, on the other hand, can grow up to 2-2 1/2 feet and is an annual.
The two varieties give you options for how you'd like to use it in your landscape.
The flowers can be harvested any time, but we have found that, if harvested regularly, buds will continue to form through the summer.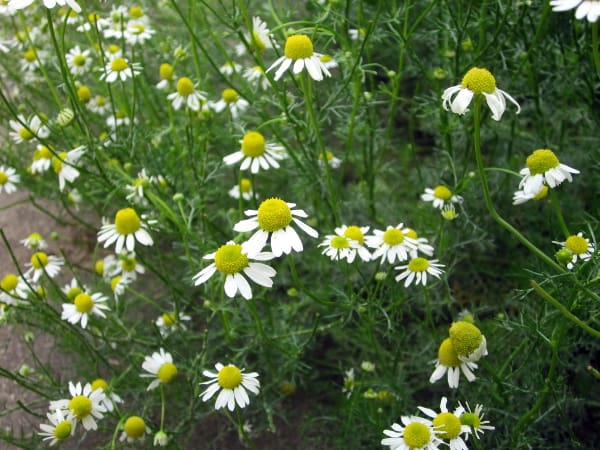 Before we harvest our flowers, we like to ruffle the stalks and flowers a bit, to disrupt any bugs that may be nestled in or on the flower buds. We simply use our hands to pop the flowers off of their stems. (If a little stem stays attached, it's not the end of the world.)
Then, the flowers need to be left out to dry. You can do this on a screen or in a fine sieve. We like the sieve because it doesn't take up much room and it lets us toss the flowers around every day or so to even out the drying and sift out any bugs that may have snuck in.
Once the flowers are dry, we place them in an air-tight container. About one tablespoon of flowers is perfect for a single cup of tea.
The best thing about harvesting chamomile is the smell that fills your drying area all summer!
If you liked this recipe, here are some similar dishes you may enjoy!