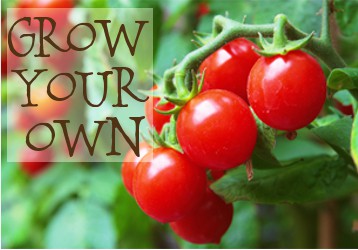 When we decided we wanted to expand our garden this year, we had so many questions.
How do we fit it into our yard? Where should we put it? And, most fun, what would be grow?
How:
After reading a bit about raised beds and square food gardening, we decided that would be the best route for us. Raised beds give set boundaries to the gardening space and create a decorative feel to the garden. Some of our neighbors have raised beds, and we really love the way they look.
In raised beds, square foot gardening seemed like a natural option to get the best yield for the space. With square foot gardening, each bed, typically 4 foot by 4 foot, is divided into 1 foot squares. Each square is then planted with a particular item. This way, you have the right spacing for each type of plant, but everything is taking up only the amount of space it needs.
It's a perfect way to make the most of the space we have.
Where:
To figure out where to put the beds, we took a look around our yard. We have a lot of trees, so there were only a few options where a garden would get the needed 6-8 hours of sun. We finally decided on a space near our driveway that gets pretty consistent sun and is slightly tucked away from the street.
Late in winter, we went out to start laying out where we would want the beds to go and how big we wanted them. Maybe it was a bit early (Can we help that we were excited?). But, the snow helped us to see exactly what the footprint of the beds and walkways would look like. (It might look like your backyard after the kids get done playing, but there is a plan there!)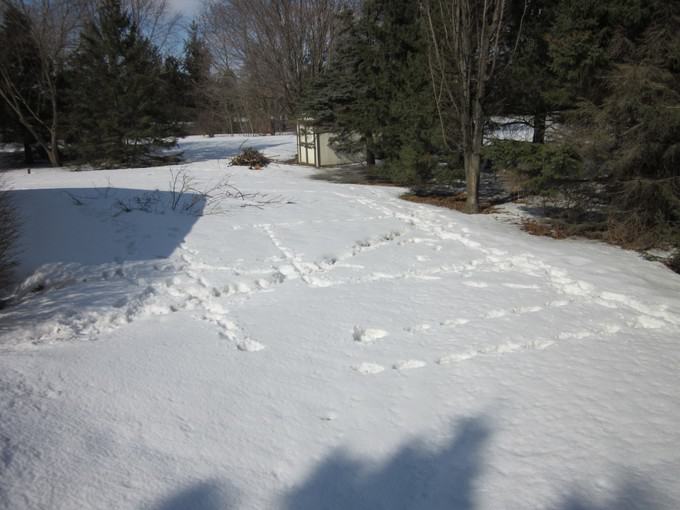 What:
In the midst of the doldrums of this LONG winter, one of the things that kept us going was dreaming about what we wanted to plant this year.  And having a good idea of what we wanted helped quite a bit when it came time to know how many beds we need.
First we went through what we eat regularly. We made good use of the harvest from our tomato plants last year, so we knew tomatoes were a must. We also go crazy over peppers, bell, sweet, hot: we haven't met a pepper we don't love to munch and cook with. So those were second pick.
Next we thought about veggies we love and would love to have a constant supply of. Zucchini, beets, red onions, broccoli, Brussels sprouts, sugar snap peas, and leafy greens all made the list.
It might be an eclectic mix, but if you don't eat it, why grow it?
After looking at how much space each of these plants needs, we were able to figure out that we should be more than fine with two 4×4 raised beds this year. That seems like a lot to harvest out of two small beds, but from what we've read, it's possible, so we'll see how things turn out!
Keeping the future in mind:
We're planners who like to have an idea of the long term, even as we're focusing on the short term of this year's garden. So, when planning the arrangement of the beds, we are positioning them in the yard in such a way that we can add another two next year, and then see what our need is in later years. We could easily go up to eight 4×4 beds, if we ever have a need for that much garden space!
Since the weather is warming up and the ground is finally starting the thaw, we will be getting to constructing our beds this week. Stay tuned for how the bed construction comes together!