It has been a week since Tim and I returned from sunny Orlando , but our minds are still working overtime from all of the information we learned at this year's Food and Wine Conference.
We were so excited to be Brand Ambassadors for Idaho Potatoes at the conference, they sure know how to get everyone talking (and singing) about potatoes!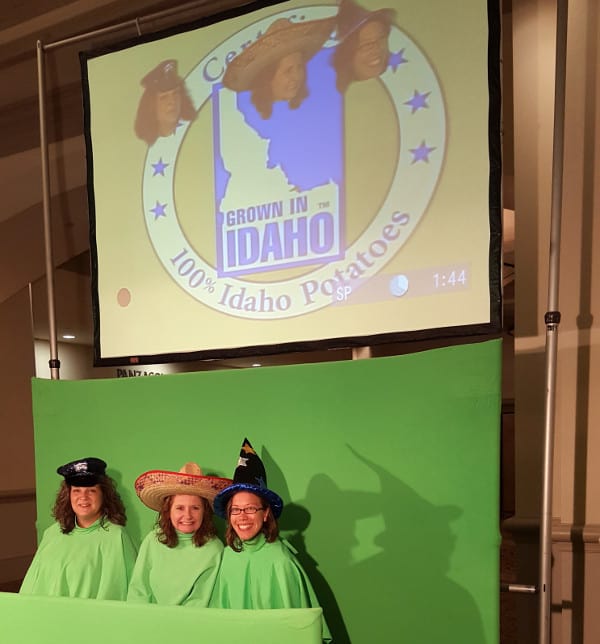 Yes, that's me with Tammi from Momma's Meals and Cynthia from Whole Food. Real Families. getting ready to make an Idaho Potatoes music video. What a blast!
And, we can't forget the Poutine lunch that was sponsored by Idaho Potatoes and Wisconsin Cheese. Six delicious vairiations of poutine, including apple and cheddar version over cubed home fries and a chicken and waffle version, complete with waffle fries! All the cheese curds made these Wisconsinites feel right at home.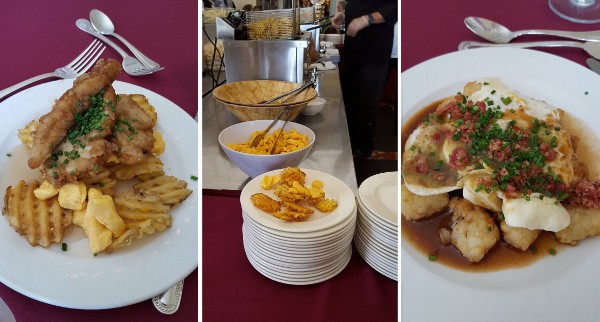 Not to be outdone by the potatoes, Certified Angus Beef Brand pulled out all the stops for our family-style dinner on Saturday night. The tender New York Strip steak served with a chunky chimichurri stole the show, not just in presentation, but topped the charts in flavor as well. Just look at that steak!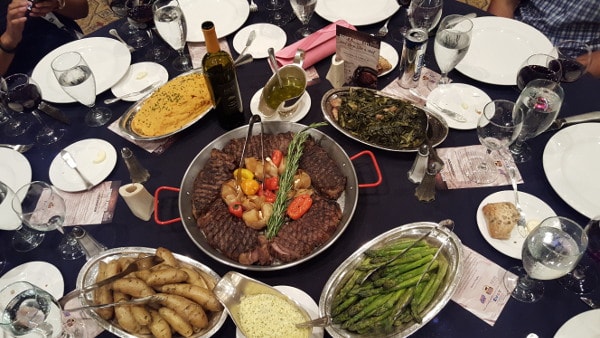 The weekend was full of informative sessions about everything from the business logistics, SEO, photography, social media, blog-life balance, and everything in between. We learned so much that we've already started working on, and there is plenty more that we're excited to get to. In order to give our brains a break between the learning sessions, some of the great brands provided power-food snacks, like Georgia Peaches' smoothies and Pacari chocolate.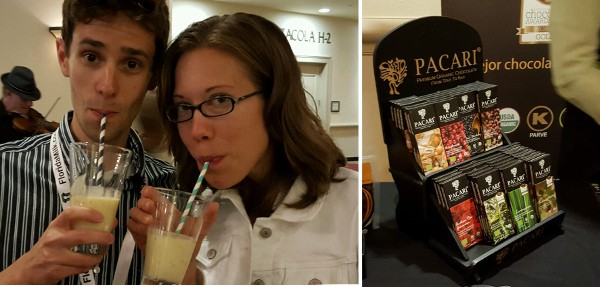 Rosen Shingle Creek was a fabulous host venue with beautiful views and their master pasty chef really outdid himself with our welcome gift. You'd better believe it; that shoe is made of chocolate!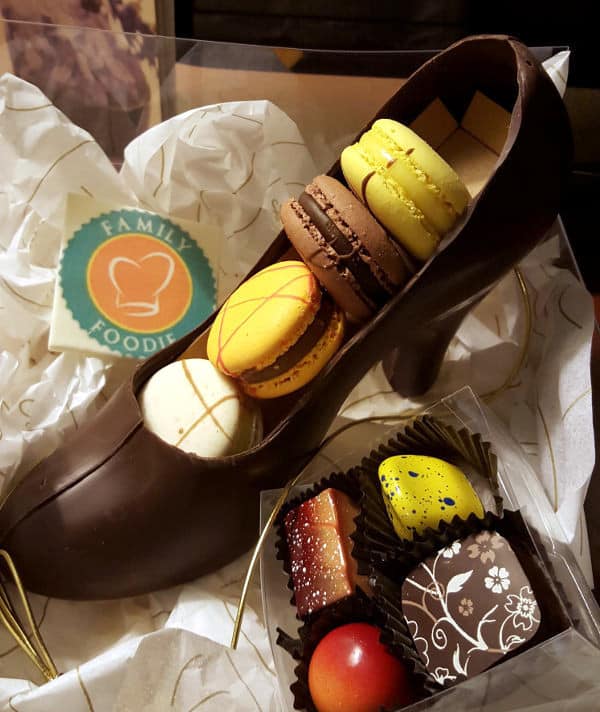 Yes, there was a lot of food. What else would you expect from a conference titled Food and Wine? But that was just the start. We had such amazing time meeting fellow blogging friends in person for the first time and making new friends as we all joined in a weekend of serious learning. Every session left us with pages of notes, whether we were learning about the business of blogging; the technical aspects of keywords, and WordPress; ways to better reach and engage our audience through the various social media sites; or honing our photography skills with some seriously talented photographers and food stylists.
You leave a weekend like that primed to do some major work, but also invigorated by the number of generous and passionate people who 'get' what being a blogger is all about. We feel so incredibly blessed to have been able to take advantage of this opportunity and to be a part of such a wonderful community of bloggers. Our deepest thanks goes out to Isabel, the Food and Wine Conference founder. We owe so much to her giving spirit, commitment to quality, and authentic desire to bring the best bloggers, brands, and educational experiences together.
If you are a blogger or brand and would like to be a part of next year's Food and Wine Conference, keep an eye on their website for the announcement of next year's dates and feel free to reach out to us in the comments below, via email (sarah (at) curiouscuisiniere (dot) com), or through any of our social media channels. We'd love to get you connected and tell you more about how you can be a part in 2016!
If you liked this recipe, here are some similar dishes you may enjoy!