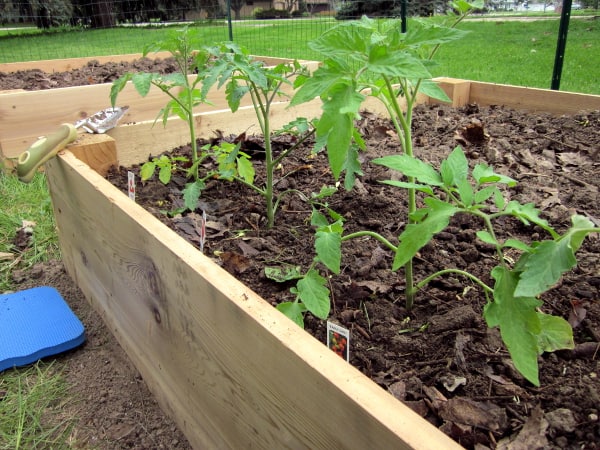 Our little plantlings and seeds are nestled in their beds, and now we're just praying that the deer and other animals don't make a midnight snack out of them!
But, with so many fun things to grow, a trip to the garden store can get overwhelming very fast. How did we pick what to grow?
Like I mentioned in one of our planning posts, first and foremost, we plant what we love. Second, comes things that we enjoy, but don't really enjoy paying for. (So, even though we love carrots, they're so cheap, they didn't make the garden checklist this year.) And then, there are things that we just thought would be fun. (Celery breaks the price rule, but we just wanted to try our hand at it.)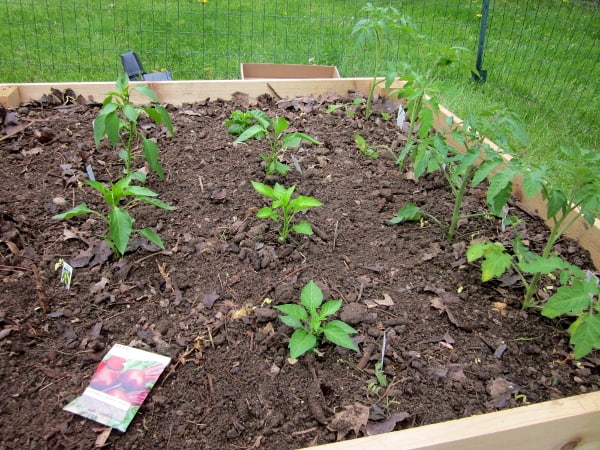 Plant for a long harvest

To make the most of your space and to extend the harvest season, pick a variety of warm season and cool season crops.
Warm season crops are summer harvesters, like tomatoes and peppers. These will need a longer growing season and start fruiting later, since they need more warm soil.
Cool season crops generally take less time to harvest, so, if you have a longer growing season, you could potentially get a spring and a fall crop from these plants by replanting after your first harvest. These include greens, broccoli, cabbage, and beets.
Some veggies are even perennials, like asparagus and rhubarb, and will come back year after year. Plant these guys in a separate area so you don't upset them at the end of the season when you're cleaning up the beds!
Biggest bang for your buck
Leafy greens can get pricy at the store, but with enough sunlight, these guys are incredibly easy to grow (or so we're told), giving you free greens for a good portion of the summer.
Cherry tomatoes are another easy-growing summer treat that goes for a premium at the store (and never tastes as good as straight from the sun-warmed plant).
And don't forget those herbs. For a dollar's worth of seeds you can have an easy to care for plant that will keep you in pesto and caprese salads all summer long (and maybe longer!).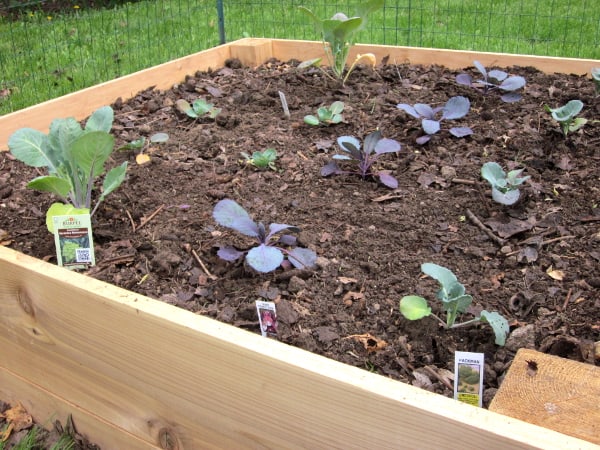 No fighting in the garden
What we do like to keep in mind when planning our beds is something called companion plants. Basically, some plants play nice and give each other nutrients as they grow, but others tend to compete for nutrients, which ends up with neither doing too hot. When planning our garden layout we always consult a companion planting chart, just to make sure we're not starting any fights in the garden.
Choose your starting line
Some people are huge advocates of starting all your plants from seeds. We tried this last year, and so few of the plantlings we had nurtured for months made it to producing plants, that we decided to let the professionals do the work this year. You do pay to have the work done for you, but the value of starting with well-bred and healthy plants is something you have to decide for yourself.
Not everything needs to come already started though. One thing we did learn from starting our own seeds was that some vegetables and many herbs grow incredibly fast from seed. Since a seed packet gives you tons of seeds for less than $2, it can be a real savings to do a mix of started plants and seeds. Zucchini, summer squash, beets, lettuce, cucumbers, beans, peas, and herbs are great options for starting directly from seed.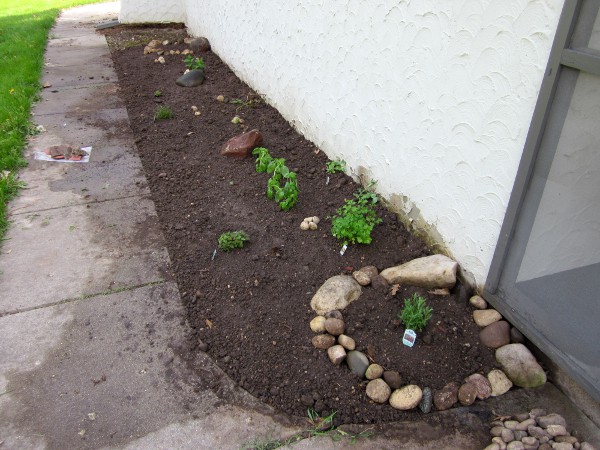 Now, the big reveal! What do we hope to be feasting on this summer?
We have one raised bed with tomatoes, an array of sweet and hot peppers, beets, cucumbers, onions, and garlic. The other raised bed has zucchini, Brussels sprouts, broccoli, cauliflower, and red cabbage. In a separate bed, we planted our herb garden with thyme, basil, rosemary, lavender, oregano, parsley, cilantro, marjoram, chamomile, and ginger, with some peas and greens thrown in because they didn't want to play with the veggies in the raised beds.
Whew! That's quite a list.
Let's cross our fingers and see how this goes!